Ask-Me-Anything with System Administrator Markus
---
On July 31st, we celebrate Sysadmin Day with our more than 70 administrators. This year we have asked you to pose your questions to ur colleagues, following the idea of an Ask-Me-Anything: What did you always want to know from a system admin? Markus Eichwald, not only newly minted dad and angler, but also Windows System Admin at Anexia, will answer your questions.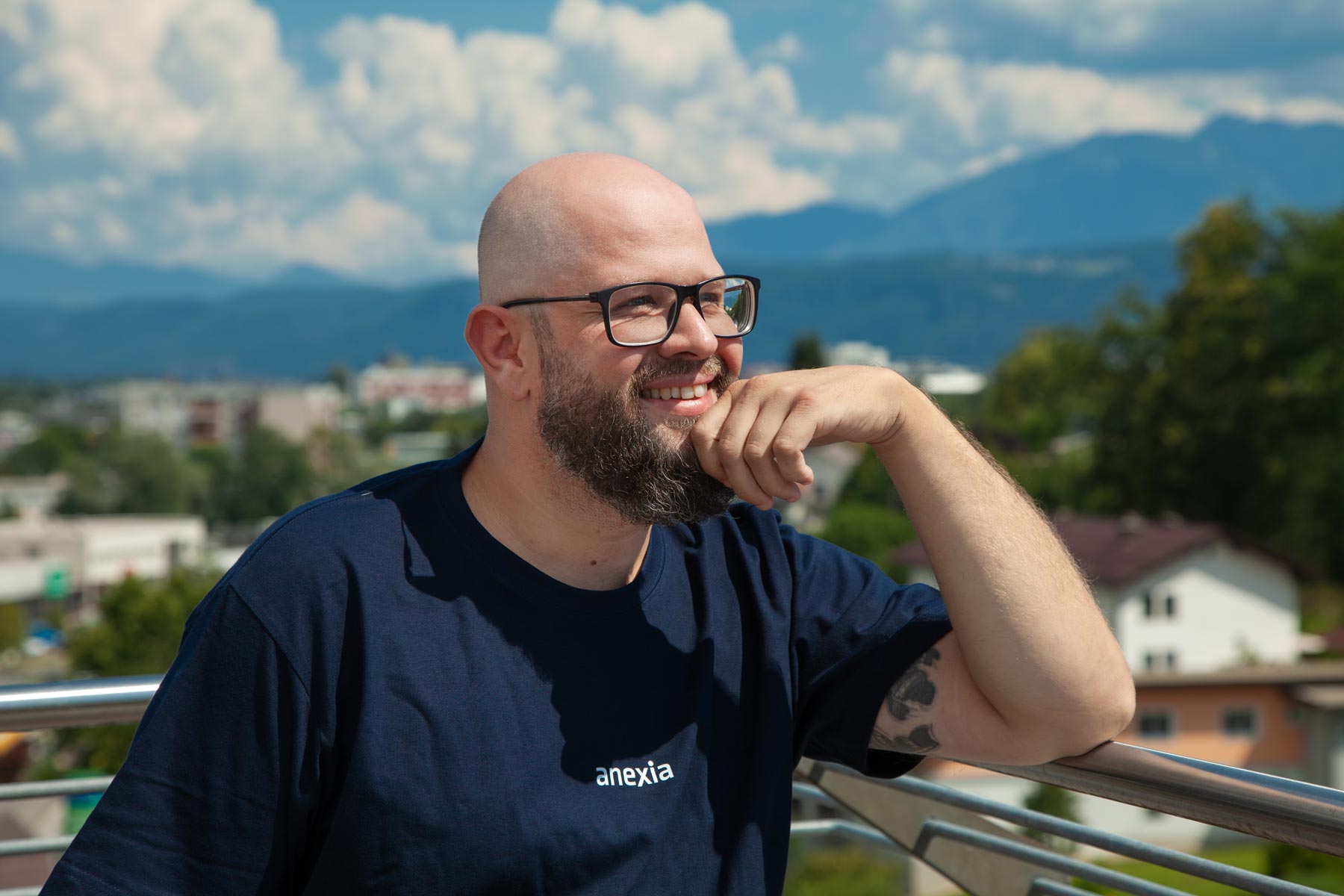 "Is your admin password 'admin'?"
(sparksgalor on Reddit)
No, it's "hello1234." To be honest, I have passwords for about 10 logins, which I have to remember by heart and which are changed regularly. Everything else is in a password manager and secured properly.
"What are the office politics like?"
(teschnik on Reddit)
I'm not sure if I'm getting this question right, but I think it's about whether we have special measures and rules regarding the office life during Corona.
In fact, we've been working from home for months. Since July, we can go back to the office if we want to. Most of my colleagues still stay at home. I'm in the office from time to time, especially on days when work and family at home don't go together, for example when I have to make a lot of phone calls.
In our profession working remotely is common, anyway. I have colleagues who have always been working from home. Our everyday working life and how we cooperate hasn't changed with Corona. It's only the after-work beer with colleagues which we have from time to time that I miss.
"Do you find yourself at odds with your work colleagues?"
(teschnik on Reddit)
At Anexia we don't have individual admins assigned to specific accounts, all of us can work on every ticket. So, it happens again and again that I am confronted with systems that a colleague has set up or has been in charge of before me. It never happens that we disagree on how to solve a problem or how we implement something. The opposite is true: I very much appreciate the collaboration. If I don't quite understand what my predecessor built, I ask him for help or instructions and then continue at the appropriate point. I would say system admins are frugal and unpretentious fellows.
Here again: we are actually find ourselves at odds with the others is when it's about that the best beer is. (I vote for Hirter!)
"Do you currently enjoy your job?"
(teschnik on Reddit)
Of course! What I love most about it is its variety. It can happen that you do the same task over and over again, but mostly a new working day always offers you new tasks and solutions. So, it's not getting boring. 😊
"Any key takeaways/experiences from working for that company?"
(teschnik on Reddit)
There are many experiences I don't want to miss. Especially the team spirit inspires me.
"What do you plan on gaining/goals from that company?"
(teschnik on Reddit)
I worked for a computer retailer before I joined Anexia. Compared to then, I am now much deeper into technical matters. I now have been working for Anexia for one year and a half and I am still learning more about real admin work. I wanted to get even deeper insights in this area and that was one of the reasons why I accepted the job. I hope to acquire more know-how here.
"How is it working at an IT company?"
(teschnik on Reddit)
As a system administrator you can also work in another industry and manage the IT infrastructure there, e.g. in a clinic or in a bank. What I like about working in an IT company offering cloud services is that you make a very important contribution to the smooth running of thousands of workstations. Especially now, in the time when working from home becomes more and more important, sysadmin are the little superhero in the background.
"How do you manage to wake up during night duty when alerts come in? What to do to not overhear the alarm?"
(Christina on Facebook)
Currently, I don't do night duty because of my little family. When I was still on night duty, monitoring alerts come as notifications on the duty cell phone. To make sure you don't overhear them during a deep sleep, it's a good idea to turn your mobile phone up loud and choose a notification sound that lasts longer, i.e. more like an alarm clock than just a short beep. But honestly: it has never happened to me that I overslept. I don't know it from my colleagues either.
"Are all your sysadmins this beautiful?"
(Flo on Facebook)
Absolutely! 😊
---
Dear sysadmins: Thanks for being our "little superheroes in the background". It is so good to have you! ❤ – Happy Sysadmin Day!
You want to become a sysadmin at Anexia, too? Check out our vacancies!