Anexia receives Ö-Cloud quality seal
---
On June 30, 2021, Anexia received the Ö-Cloud quality seal as one of the first Austrian companies to do so. This distinction is a proof of quality and gives our customers the security that the data is stored in Austria or Europe. We pay attention to transparency and high security standards at our data center locations, as the trust of our customers is particularly important to us. We are all the more pleased that our two services "Anexia Dynamic Compute" and "Anexia Dynamic Storage" have been awarded the quality seal.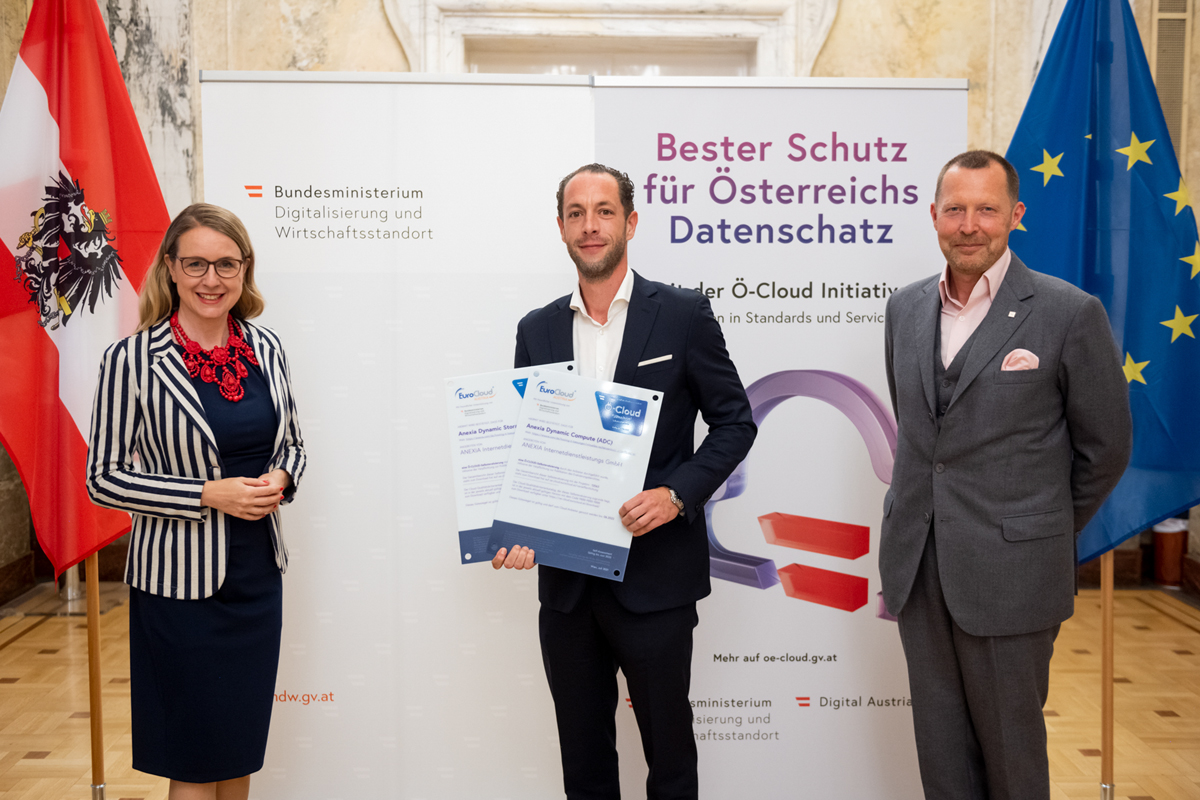 About the Ö-Cloud quality seal
To receive the quality seal, companies must pass more than one hundred forms of security criteria. Cloud providers that have the seal are obliged to comply with strict, transparent and international security standards as well as the GDPR guidelines. It is issued by the association of the Austrian cloud computing industry "Eurocloud" and supported by the Federal Ministry for Digital and Economic Affairs.
The Ö-Cloud initiative was launched to create trust in standards and services from Austrian cloud providers. We think this is an important sign and are very pleased to be a founding member of the initiative.
"We see the Ö-Cloud as a fundamental step towards developing Austria into an integrated and, above all, independent digital nation," says Anexia CEO Alexander Windbichler.
About our services with the quality seal
The Anexia Dynamic Compute Service is virtual servers which run at our worldwide data center locations. They are configurable in a flexible way and can be scaled as desired. With the Anexia Dynamic Compute Storage Service, data can be stored on a redundant and scalable platform. Based on different performance classes, the optimal configurations can be selected according to demand.
---
If you need further information about Anexia or the Ö-Cloud quality seal contact our press team: