Anthony Taok has the coolest job in the world
---
Anthony Taok is one of our experienced employees: he has lived on four continents and worked for a broad range of companies before joining Anexia in 2018 as presales engineer. Anthony is one of eight US Anexians. We used the chance on his last visit to Austria to meet him as first US colleague for our #joinourrevolution series. Find out more about this open-minded, bright fellow in his interview: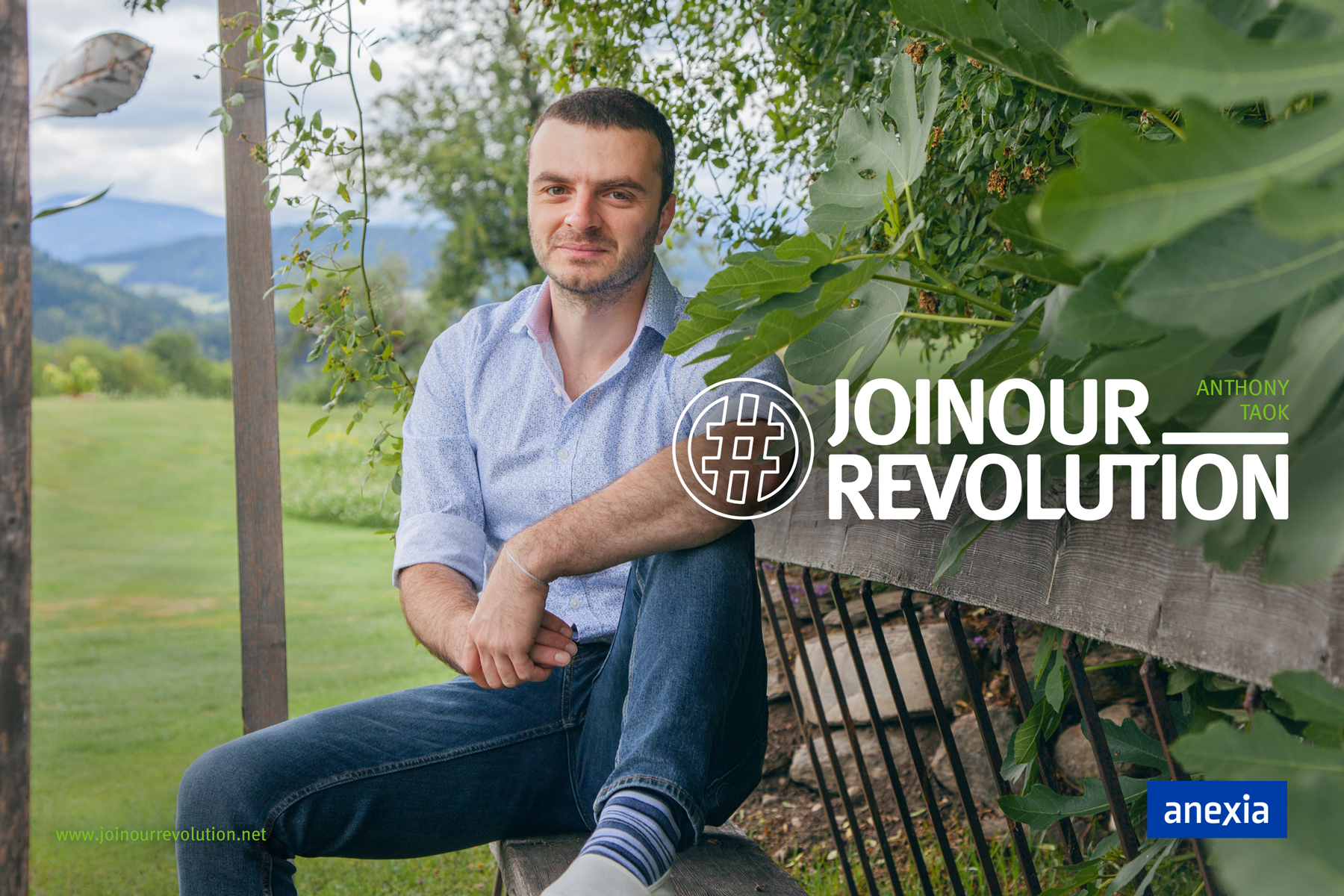 ---
Would you be so kind and introduce yourself shortly?
My name is Anthony Taok, I'm a Senior Solution Architect, or what you call a presales engineer. Usually people like me are the technical link between what solutions we can provide and what the customer needs. But being at Anexia as a smaller sized company my role is much bigger compared to what you do at other companies. I'm combining many tasks and many roles every day.
How did you get your know-how in technology? Which education do you have?
I did my engineering degree in Computer and Communication in Lebanon where I was exposed to a lot of different technologies. In those days, during summer work and trainings, I worked in different companies filling different positions that covered coding, computer assembly and IT management. Later on, I had a master's in engineering in Canada where I worked a lot with wireless and signal processing in addition to neural networks.
Did you already know that you are interested in engineering when you were a little boy?
When I was growing up, I wanted to be a space explorer like many other kids. My problem was, that I couldn't find the right spaceship – so engineering seemed like a good alternative to me. (laughs)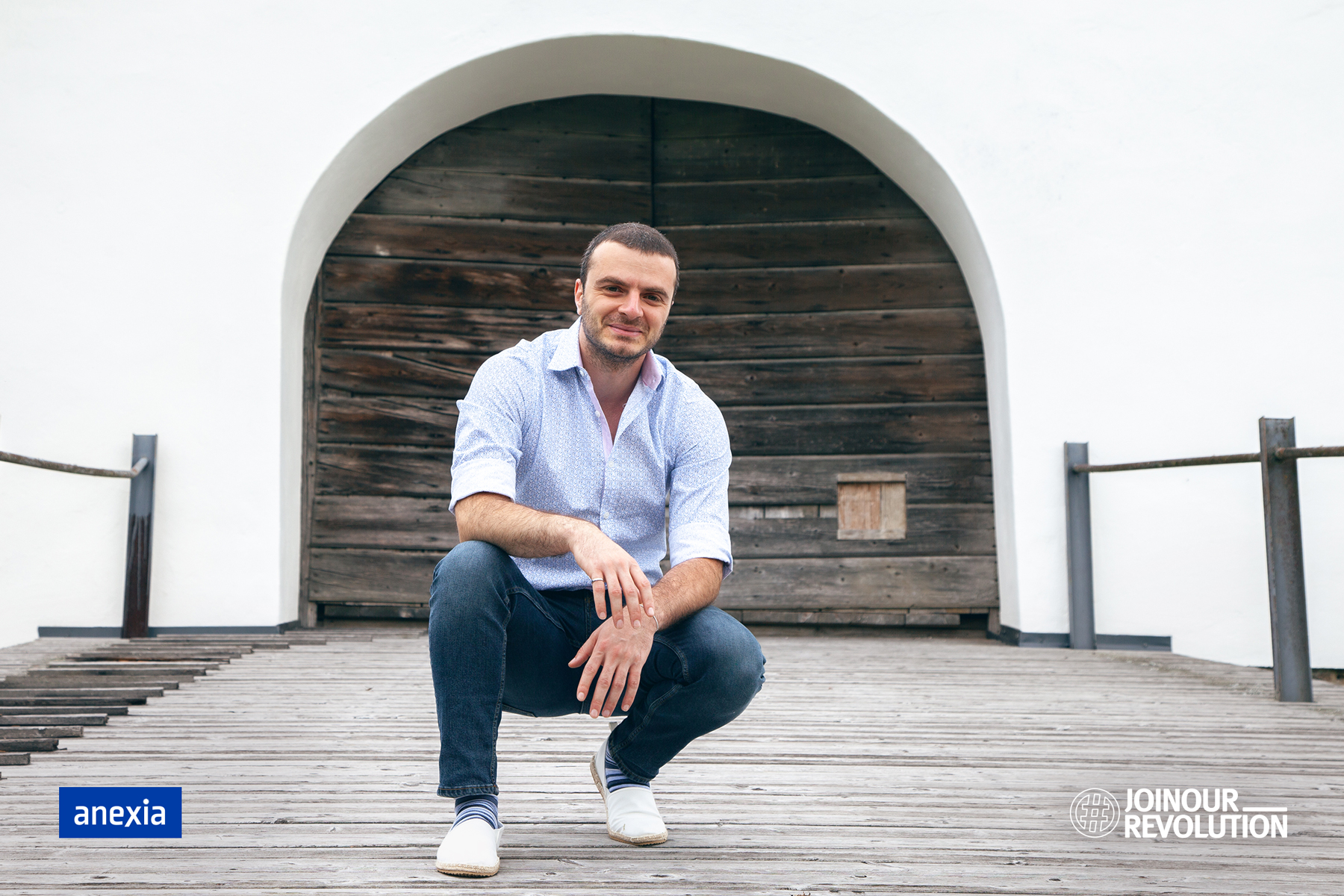 How did you start your career?
At the beginning of my career I worked on developing new services for an MSO. This exposed me to a large number of manufacturers and helped me work on different sides of the IP network to support building an end-to-end solution. Those were great, informative years with a lot of exciting projects.
Afterwards, my first years in presales started with working on private ATM and MPLS based networks. After that experience I worked in the LTE domain for a while where I helped launch a new division that sold specially designed M2M solutions to the media industry. It was revolutionizing the local industry as most of the content used to be static before we started offering real time connectivity that allowed on the fly updates.
After this gig I worked for the largest Canadian ISP. My team was responsible for wholesaling to other ISPs and major accounts. Then I worked for an equipment manufacturer, which was a startup that ended up going public. I then turned up at Anexia. That was the short version. (laughs)
"No matter who sits in front of you, the most important part is asking the right questions, not just answering them."
What are your tasks as a presales engineer? How much technical know-how is still involved there?
I would say that my role is to help the customer but also to help our sales. When you first deal with the customer, you don't deal with engineering stuff. We first talk to higher level – CTOs or VP of Engineering – and then we work our way down to the engineers, what is sometimes more my comfort zone. But no matter who sits in front of you, the most important part is asking the right questions, not just answering them. I always try to understand what people's understanding is. And up until today I can tell you that every day we find people that ask us for things they don't understand or they don't have a detailed knowledge of what they are asking for. It's a very thin line.
What do you mean with thin line?
If the customer hasn't bought yet you can't push them to the end. If you start asking all the questions before they buy, they can end up scared. I call that the dance with technical people. (laughs) You learn to see how people think. When they ask you a question you understand why that question is coming. In my work, there is definitely a lot of psychology involved. Every person is their own universe, and I enjoy exploring all these different sorts of worlds.
The overall experience is always enjoyable. We all know – you can't be an expert in every field. So, some customers have a deep knowledge and some of them not. That's sometimes a challenge, but of course a good one.
"In my work, there is definitely a lot of psychology involved. Every person is their own universe, and I enjoy exploring all these different sorts of worlds."
How is the work life at Anexia?
Working at Anexia can be very challenging sometimes, it is the case in every growing company that is learning to become bigger and larger. This is a good challenge to have. It makes our daily work more interesting although not always easy. We always want to maintain high quality and a good service. As we execute projects that allow Anexia to grow and add to its services portfolio, we face some problems but when everything is over, and the services are up and running, there is a great rewarding feeling of achievement. So, I like the work life at Anexia. My approach to work has always been: If I didn't like what I am doing, I would simply move on and do what I like – and as you can see, I am still here.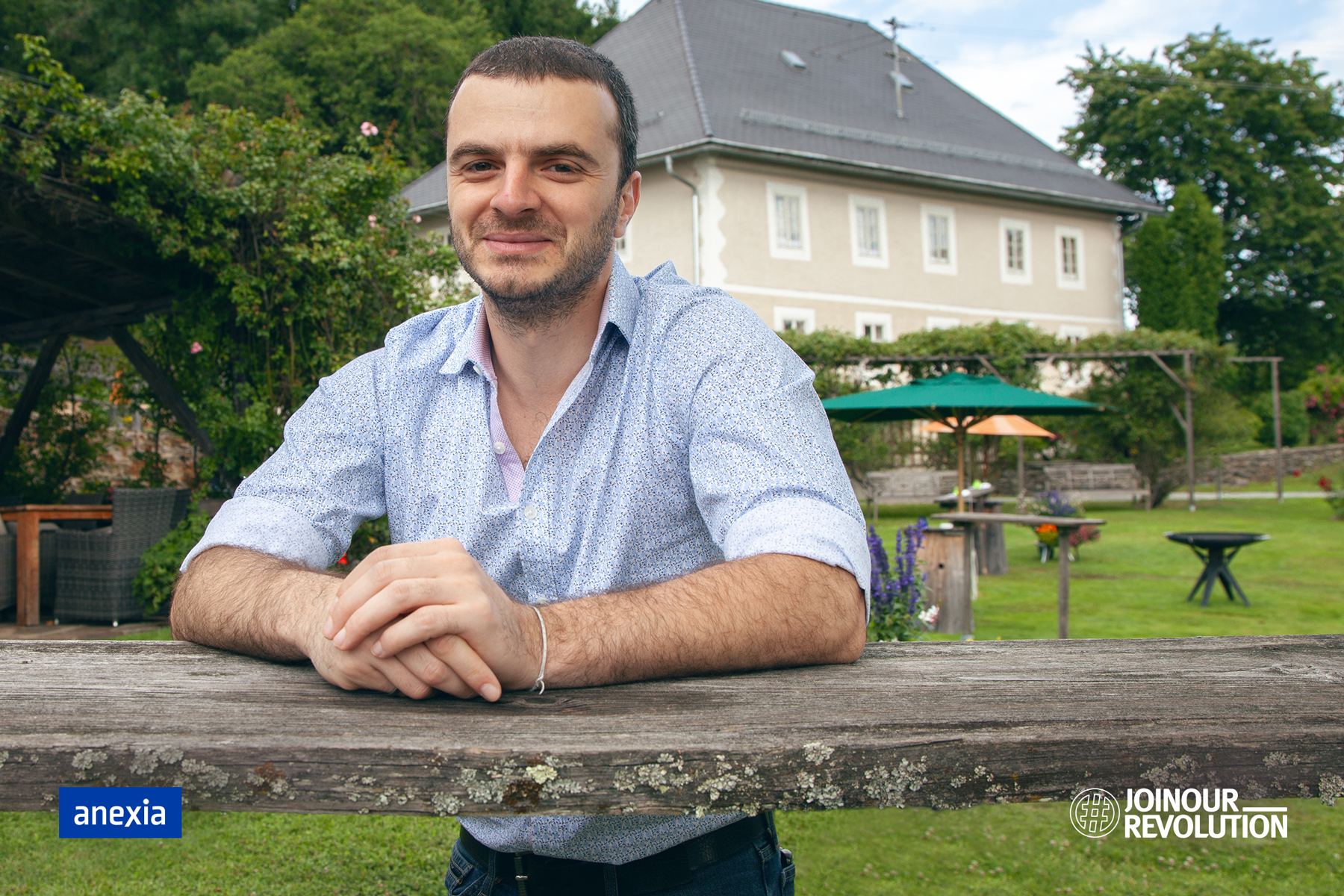 What do you like about your job at Anexia?
I love the daily challenges. I've joined Anexia over one year ago. When I look back at my previous, I have had the chance to enjoy a dynamic career with a lot of exposure to different technologies and different markets. Anexia feels like an integral continuation of my overall professional experience and that's what I like about my job. I appreciate working with customers from diverse industries and I enjoy working with the teammates in the company. E.g. we have a lot of smart people in engineering in Austria, with some cultural differences, it is refreshing and instructive to cooperate with them. I would say Anexia is not the only company with cultural differences in the teams. In larger companies they always face that.
You've lived on four different continents and have a lot of intercultural knowledge. How does this help you working in international teams?
I think the best way is to listen. For example, the way people answer to a ticket tells you a lot about that person. What helped us a lot to build bridges is to meet in person. When I talk to the engineering teams here in Austria, I start seeing their point of view. Being able to communicate with people directly, when you see their reaction and they see your reaction face to face, helps a lot. It was fun and it still is. I would believe one of the best things also for me in life is that I don't hold grudges. Every person has a story to tell. I don't get angry personally about something at work. If it works, it works. If not, I just move on to the next action. That helps a lot.
What do you like most about your colleagues and which character traits are important to have a successful unit?
We are a relatively small unit in America, but also a very diverse one. This diversity brings a lot of different views into our daily conversations and know-how, which helps us to learn from each other by sharing our different accumulated experiences. Whether in a team or with customers, for me good communication remains the most important factor for success. Also, my colleagues are almost like family for me, since they were a tremendous help when I moved to New York City last year.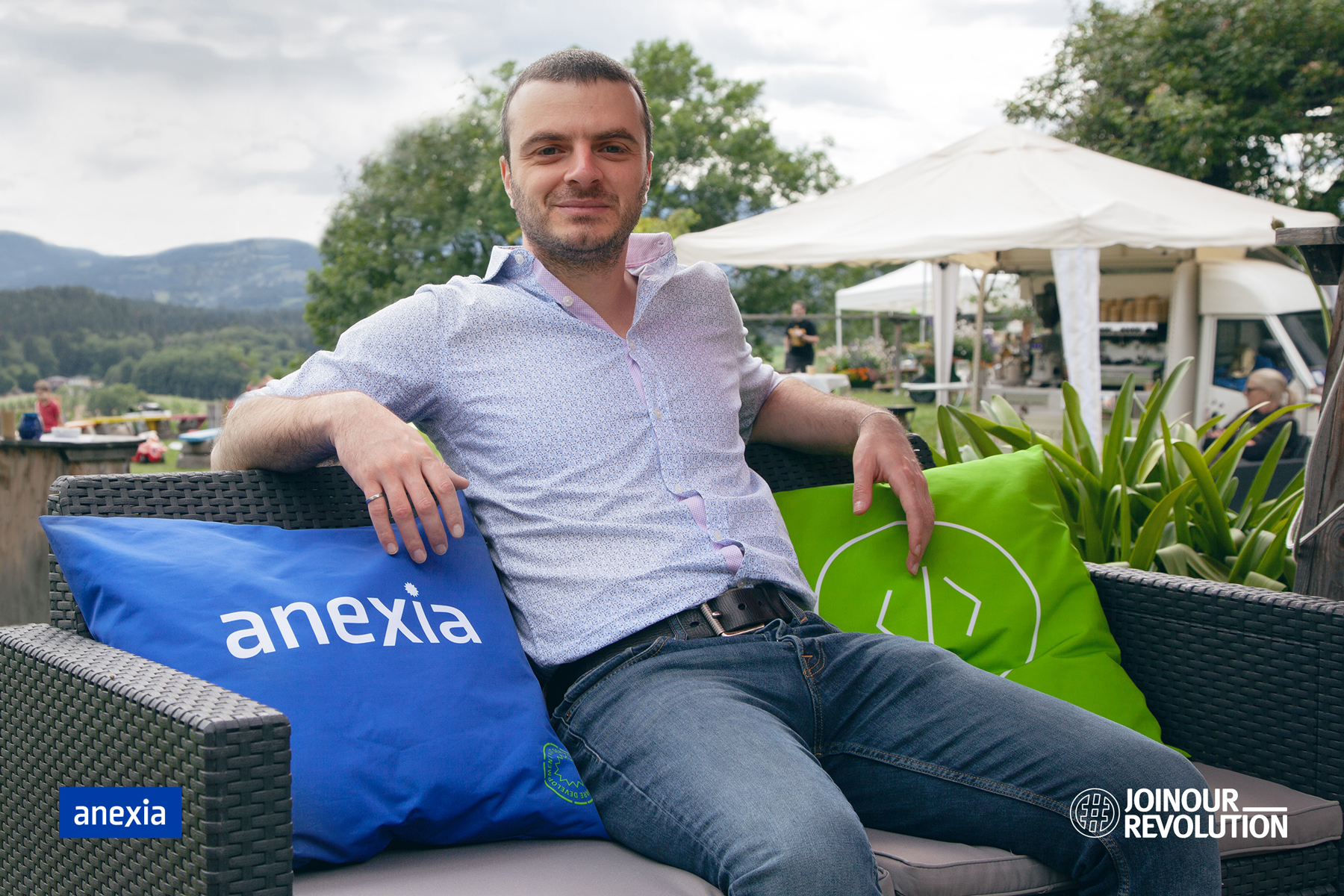 What is your heart burning for after work? What is your hobby?
I always like to explore new things. Whether it's a new restaurant, a new bar or a new country. I always try to have something new to do after work. Sometimes it's a yoga session, sometimes it is a new restaurant, or a museum exposé. New York never disappoints on new activities to partake in.
In German Language there is the concept of "Heimat" – a place of home, where you feel you belong to. What would you say is your "Heimat"?
Uhh, that is a tough question. But to be honest: we have this small village which is at 3.000 meters altitude in Lebanon. I used to go there when I was a kid. There is no electricity, no nothing. We would stay there three months in the summer playing shepherds and fishermen running after animals and catching fish from the lake. It was complete nature. I would still just feel serenity there. I love it. I can stay away from there for twelve years and if I visit it for one hour, it gets me to that state of mind. But besides that, I guess wherever I am and where I feel physically well, for me that is a good place to be and something like "Heimat".
"Sales engineering is the coolest job in the world. Seriously"!
Last question: If somebody would now like to go into presales. What would you recommend that person to do? What skills are needed in your profession?
My background is diverse, when I was working in development, I dealt with a lot of service providers. That helped. And then I did my MBA, which helped me a lot. But you don't need all of that to be a sales engineer. It depends on what you are trying to achieve with your life. It's important that you enjoy talking to people and especially listening to them. So, if someone wants to go to sales engineering my advice would be: Go for it, it's the coolest job in the world. Seriously! We're in technology so we are always on the edge of what's the next thing to be done. That is fun.
---
Want to have as much fun in your job as Anthony has? Join Anexia, join our team, #joinourrevolution: