Juliette Müllner: Organizational talent with structured chaos
---
Project work must be learned. It can be difficult to keep an overview, especially when working on many different projects at the same time. Juliette Müllner, UX&UI Design Lead at Anexia, has mastered this skill. In this #joinourrevolution interview she tells us about her new challenges as a Team Lead, the difference between UX and UI design and the secret behind her organizational talent.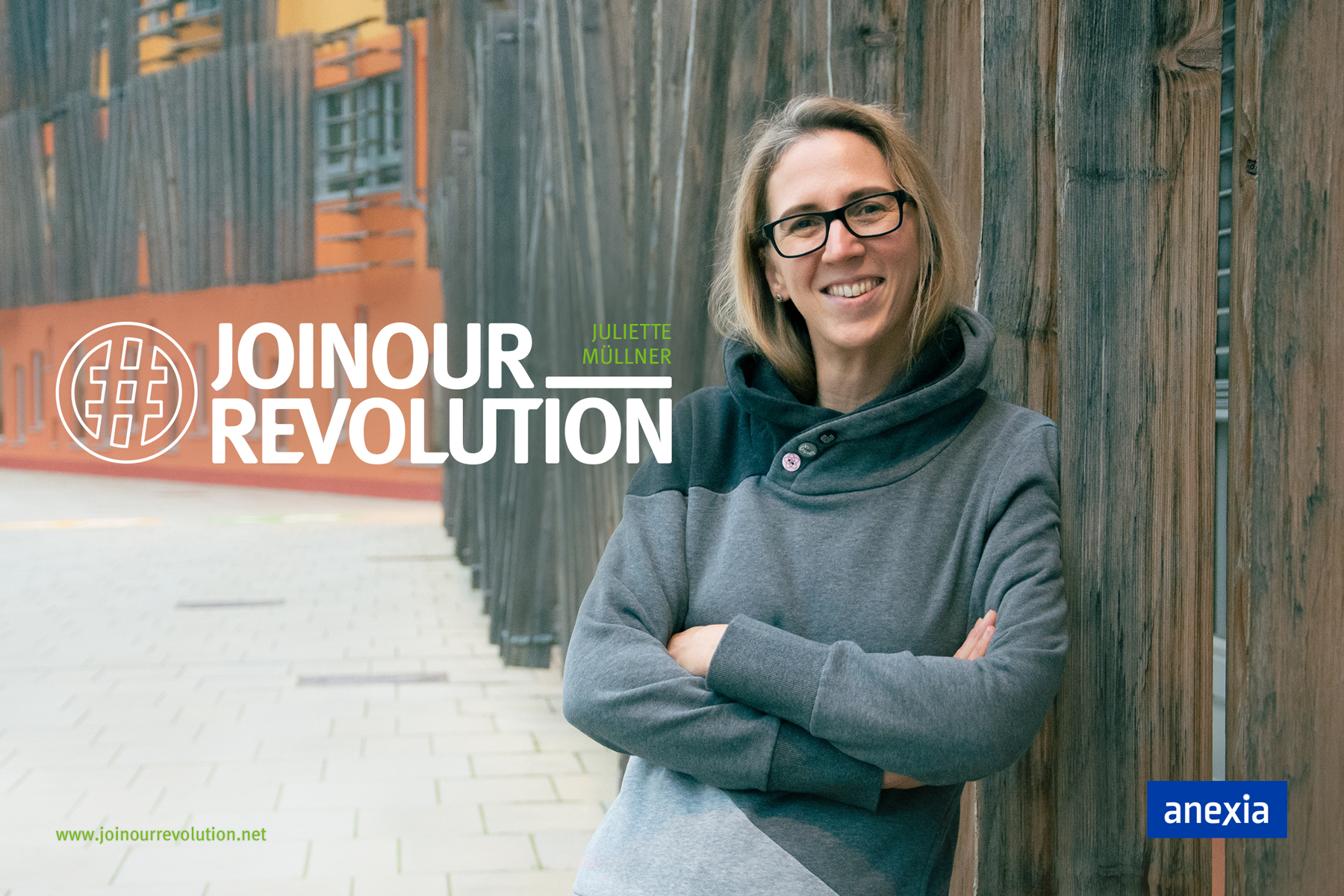 ---
Who are you and what do you do at Anexia?
I am "July" and UX/UI Designer at Anexia. Until the beginning of October my job title was UX Designer and Information Architect. I take care of requirements engineering, UX concepts and UI design for all kinds of applications that are developed for our customers or internal projects.
Information Architect? Is that similar to a real architect?
This type of architecture is about gathering new information or restructuring existing information. So, you make sure that an application has a certain structure and plan the meaningful, hierarchical setup of different content areas of an application. Or in other words, the organization of the content. At the end it will be shown in the front end of the respective application.
If you do not constantly expand your knowledge, at some point you will no longer be able to work effectively.
What did you do before you came to Anexia?
After my Matura [high-school diploma] at "die Graphische" in the field of Print & Media Technology I still hadn't had enough of school life. That's why I wanted to continue my education in the direction of product and service marketing, which is why I graduated from the Advertising Academy Vienna with a degree in market communication. My first job has been in an agency for personnel management. I worked there for several years in media consulting (plus graphic design) and studied "information design" while working. Shortly before the end of my studies I changed the department and further advanced in the field of employer branding. I was able to apply the User Experience Management and User Testing skills I acquired during my studies, for example, by analysing existing online application processes and deriving optimization proposals. The focus was on identifying, understanding, analysing, designing and optimizing the individual online or offline points of contact of potential applicants or employees with an employer brand. On the day of my 10th anniversary at that company, I set off for new territories and became an Anexian. I really have a confusing career. (laughs)
What are the prerequisites for working creatively in UI design?
There must be a graphic background, since there are basics in graphic design that you need to know and bring along, such as design laws or a basic understanding of how to use design tools. Other topics can be learned, such as platform conventions, which should be considered during design. This also applies to topics such as user flows or absolute no-go's when using controls – i.e. the elements and buttons on a screen. These are things you simply learn over time. And just as people and society change, so does the use of applications. So, everything is in a constant state of flux and you should continue to learn in order to stay updated, whether through training, podcasts, conferences or something else. If you do not constantly expand your knowledge, at some point you will no longer be able to work effectively.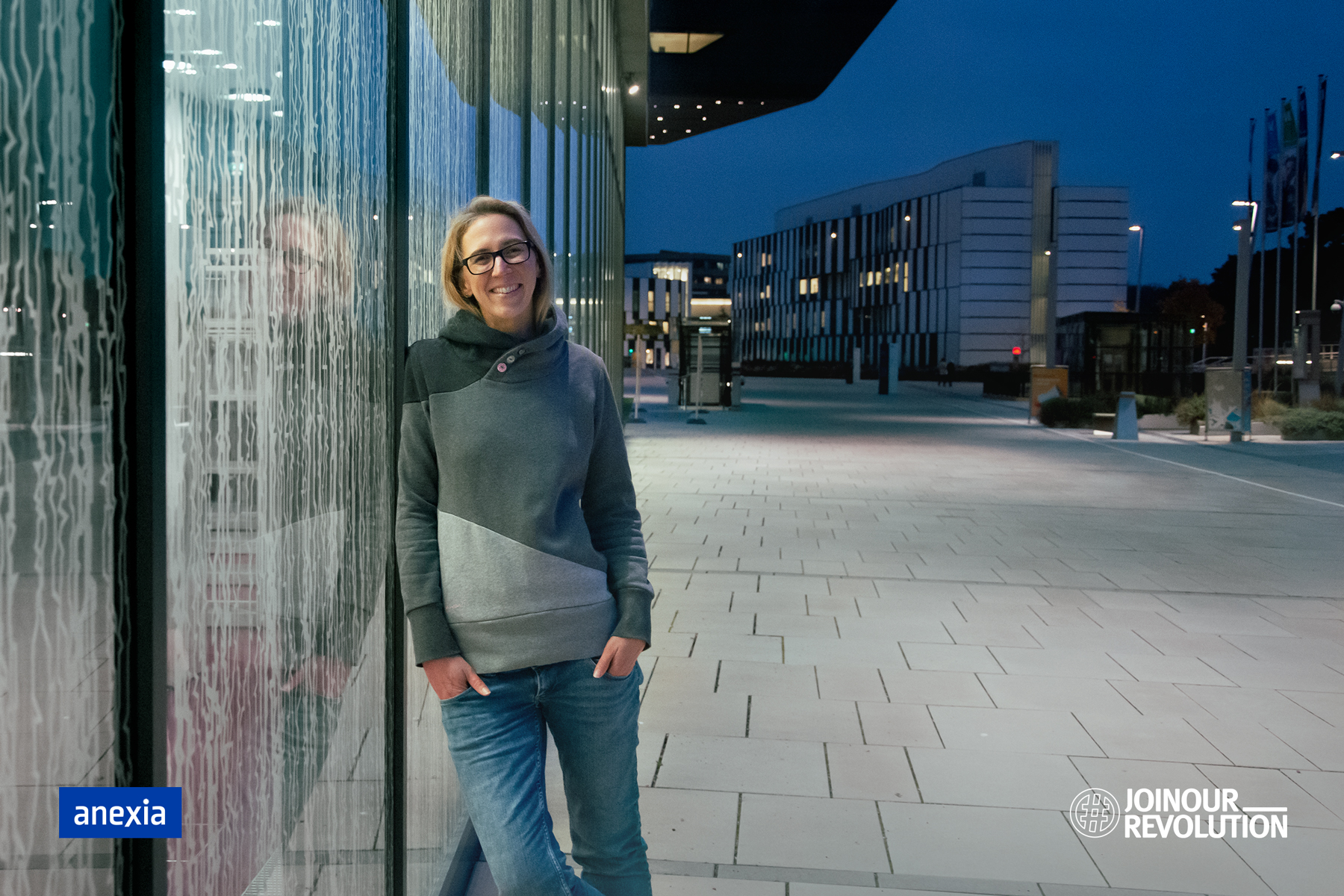 What exactly are platform conventions?
Platform conventions are recommendations for design and deal with both the usual platform behaviour and the visual representation of elements on the screen. These comprehensive guidelines and their observance make it possible for different applications to feel familiar to the user and thus be used with pleasure. It is also possible to deviate from these recommendations to a certain extent, as long as the breach of convention can be reasonably justified and the user experience is not damaged.
What do you particularly like about your work at Anexia?
The colleagues! For me, interpersonal relationships are always a very important factor, just like cohesion. Nobody enjoys their work if the first thought after hearing the alarm clock is: "For God's sake, I have to see these people again." (laughs) But fortunately, my colleagues are all very warm and friendly. What I like about Anexia in general is that I have a lot of freedom in my area of work. I can try out new methods and plan my workday in a way that I think makes sense. Of course, there are deadlines that I have to keep track of, but overall, I can plan my working hours myself.
What I like about Anexia in general is that I have a lot of freedom in my area of work.
You have been team lead since October. Has anything changed in your tasks or your everyday life?
The tasks have changed a bit. Currently, we are three people in my team. Apart from myself there are Sabine (Seyrkammer) and Christine (Stapelmann). Sabine is taking care of the requirements engineering and conception. Christine is responsible for the visual implementation, i.e. from the design of prototypes to the user interface design. I am the hybrid in our team and cover both areas – I need the variety.
The exciting task is to combine the strengths of both and to distribute the tasks at hand in a sensible way. This does not mean that I shift all tasks away from myself and that my other team members must save the ship! It's simply practical that we have two people whose know-how and expertise can be channelled into one project and therefore see what results they create. It is also important for me to give and receive honest feedback. Everyone has qualities and knowledge that can be useful to another – and these sources need to be tapped into. A positive mood is very important to me and everyone contributes their part. The ladies are cheerful and always lift my mood. I am already curious how all this will continue and I am looking forward to the next months.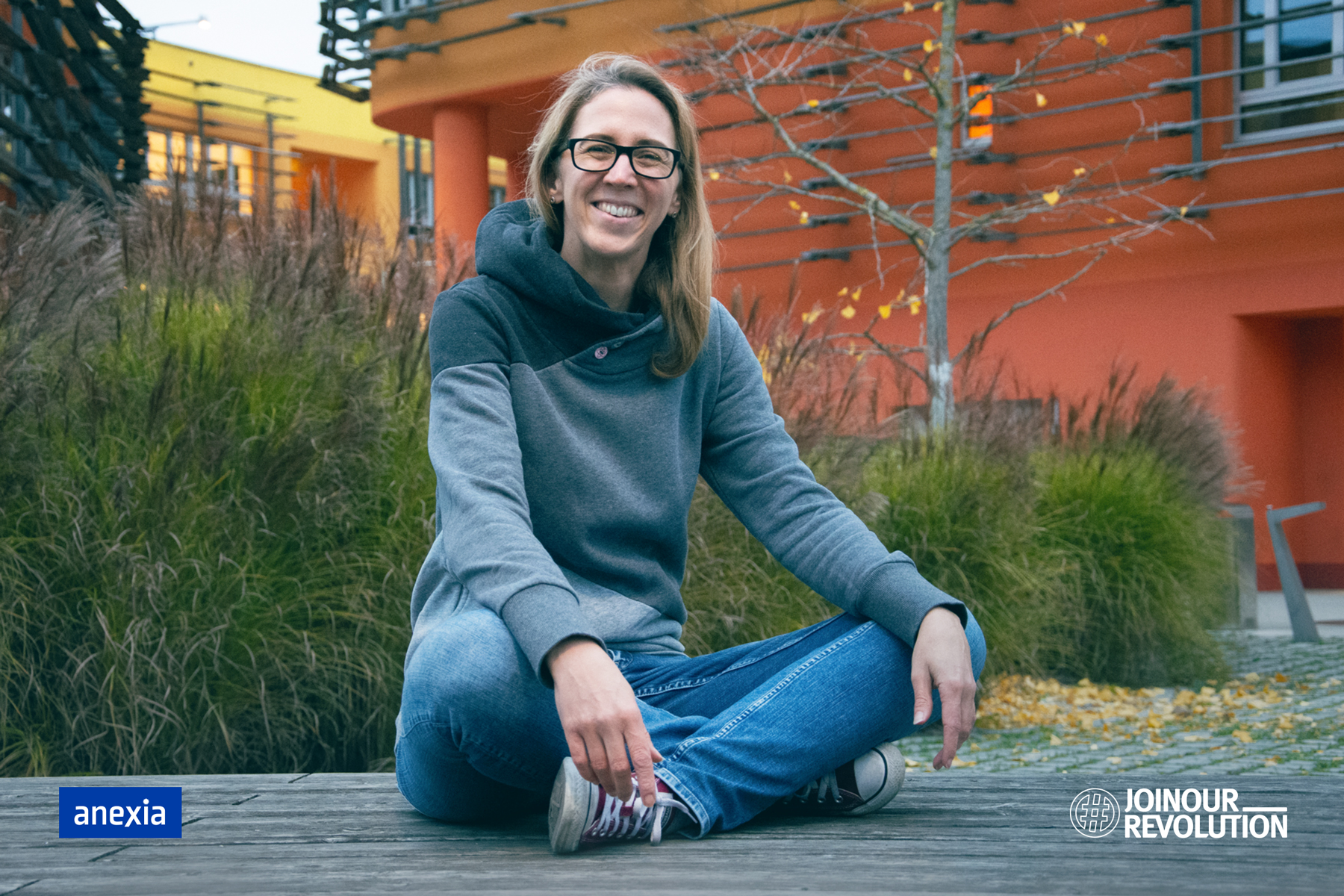 You are taking care of both UX & UI design. What is the difference between these two?
There definitely is a difference! I stumble upon the fact that everyone understands something different daily. Let me try a simple example: Imagine meeting a person. You think she's very attractive, she has a beautiful "shell", but as you get to know her, you quickly realize that her character doesn't fit at all and that her values are very different. What are the chances that your interest in the person will continue to grow? Or was it just the beautiful "shell" that was appealing to you in the first place? Every person is interested in superficialities at first, but the "inside" is much more important for the whole package to be coherent. In this case, the beautiful cover is the UI design. The character, i.e. everything behind it and the overall impression of an application are the things that the UX design deals with. For us, the term "UX design" includes all methods, tools and processes for analysis, design and optimization of the user experience. If you start an application and see a nice interface, but the buttons and functions you want to interact with don't work as you expect them to, it starts to get annoying and the interest in the application fades. An application should not only be a pretty thing, but a pretty thing that works as expected. Or even better. (laughs)
What makes working on conception and design of applications so exciting for you?
We design applications for different devices and platforms. The exciting thing is that our customers come from different industries. In my everyday work I don't just design applications. I also get the chance to expand my knowledge and explore new industries and topics. Of course, I can only draw my knowledge and experience from those industries that I myself have learned about or have worked in. Through my work, I get the opportunity to develop a basic understanding of previously unknown industries, so that I can also generate useful and work-saving applications for them. Not all topics are equally exciting for me of course, but you simply have to "bite the bullet" and learn to understand the subject better. No matter how uninteresting an industry may seem at first glance, you always find interesting aspects of it and suddenly everything is much easier.
You work on many projects and concepts at the same time and you mentioned that you are an organizational talent. How do you manage to keep an overview?
Everyone must find their own way. From the outside, my desk seems to be in chaos, because I organize my day with bits of paper lying around. I know it may not seem to add up when you have to create order and structure, but at the same time your desk appears to be in chaos. I've tried tools that organize your notes, but they're just not my cup of tea. I like to sketch and write down a lot of things. My post-it stack, for example, has different colors, shapes and sizes. Whether urgent ToDo or other information, everything has its colour and is sorted by importance. I'm a total 'office supplies fetishist'. Markers, pens and post-its simply make me the happiest person. When I'm working on several projects at the same time, switching between projects can be quite difficult. Therefore, I simply mark up the document itself or write a post-it so that I know what to do next. Hence: My desk is chaotic, but I am not! I am a chaotic, structure- and organization-loving freak. (laughs)
In my everyday work I don't just design applications. I also get the chance to expand my knowledge and explore new industries and topics.
What helps you to clear your head after work?
Turn off the computer and make coffee. I'm an absolute coffee junkie and as soon as I turn off the PC, my first step is to go to the coffee machine. That heralds the end of the working day for me. I like to go out into nature, I need that to switch off and recharge my batteries. I also love hiking, whether on vacation in the mountains or at home in the woods, because somehow you are far away from civilization and gain distance. I don't do anything extraordinary and don't have to do any martial arts to get rid of aggression. (laughs) I also like to meet with friends and visit my family. Sometimes I just melt into my couch and enjoy doing nothing.
Final question: Let's say I also want to become a UX/UI designer. What do I need for that?
You require a certain love of structure and organization. You also need to have the curiosity to explore and "empathy" should not be a foreign word. Of course, as with the graphic part, there are training courses for user experience design/management, but more important is the love of cleaning up chaos. Training, whether certification or studies, gives you a feeling for the basics and helps you to make your knowledge traceable to the outside world. Even if you can learn a lot by yourself, your skills are hard to understand without references to potential new employers. There are also many things that you learn that change frequently, such as platform conventions or studies on user behaviour etc. That's why it's also important to hang in there and always educate yourself.
---
No matter if you're using a structured chaos or if you prefer digital organization tools to organize yourself. At Anexia you can choose your own way. Follow the path of July and apply now for one of our open positions. We are looking forward to you!