Un Ying Arnold: Supports people understanding each other
---
We all start small. No matter whether it is a company or your own career. But staying small is no option for us! 2016 has been a year of change at Anexia. One reason for this was the acquisition of netcup, with the aim of growing together and expanding the markets internationally. The takeover of the Karlsruhe-based company resulted in a growth of the Anexia family. One of the new team members gained by the acquisition is Yuny. She also started small, but through ambition, perfectionism and skill she now is assistant to the management of netcup. She has a friendly ear for everyone and with her dedication she is the good soul of Karlsruhe.
Find out more in this #joinourrevolution interview about how our colleague from the support became assistant to the management and why her working days already start while showering.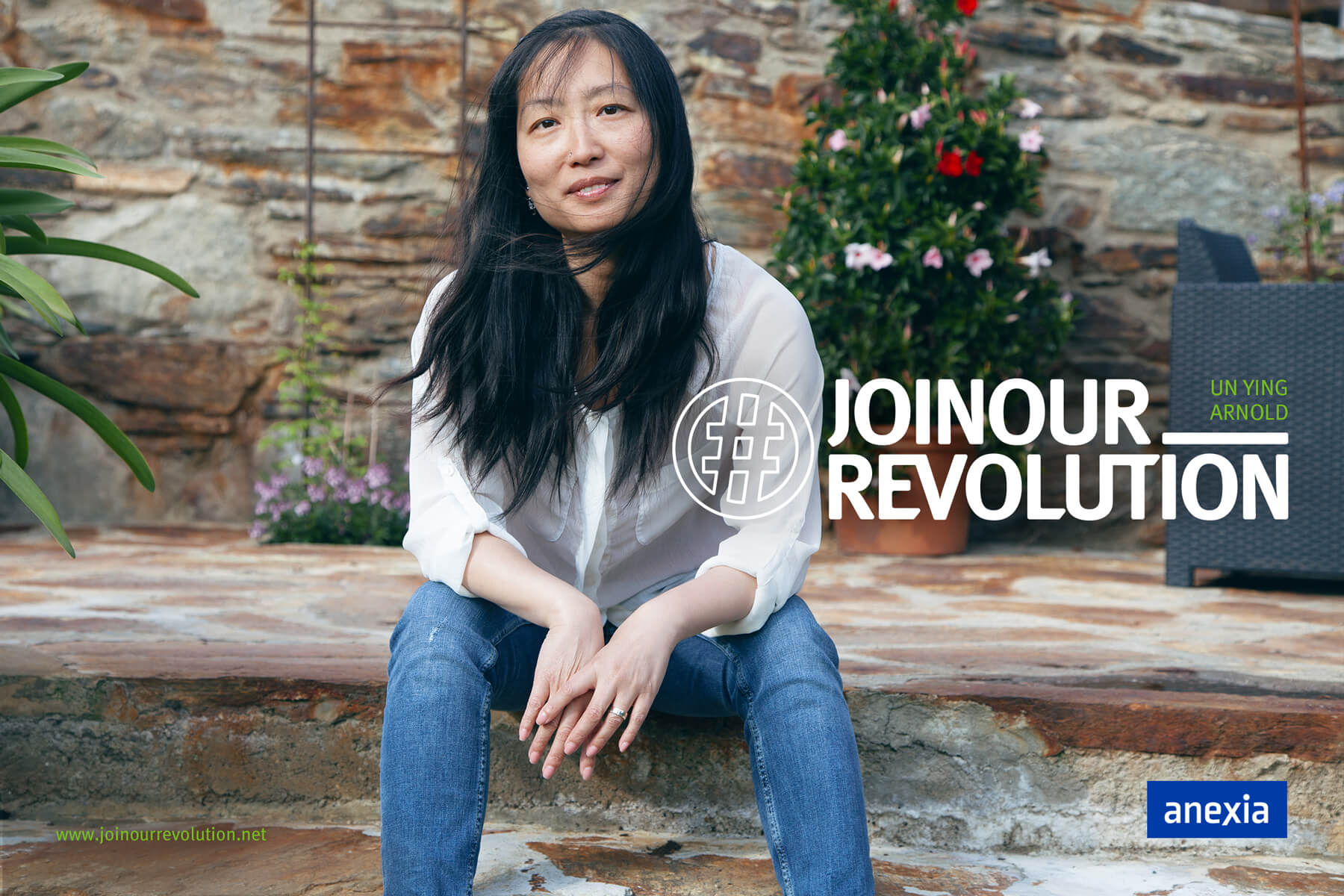 ---
What characterizes the Karlsruhe Anexians?
Counterquestion: How do you imagine a typical IT professional?
Someone with a hoodie, in a dark room and in front of him a computer with lots of code.
(smiles) Exactly, that's what characterizes us, that's how the Karlsruhe people are. Typical IT people with a hoodie and straightforward in communication and social interaction. But I like that. We are often barefooted in the office and I always walk around and let the shutters up so our plants get some daylight. My colleagues would even spend their breaks in front of the screen if I didn't force them to go. Jennifer, my colleague, and I are the only women in Karlsruhe. We make sure that everything runs smoothly. That's why I sometimes call them lovingly my children.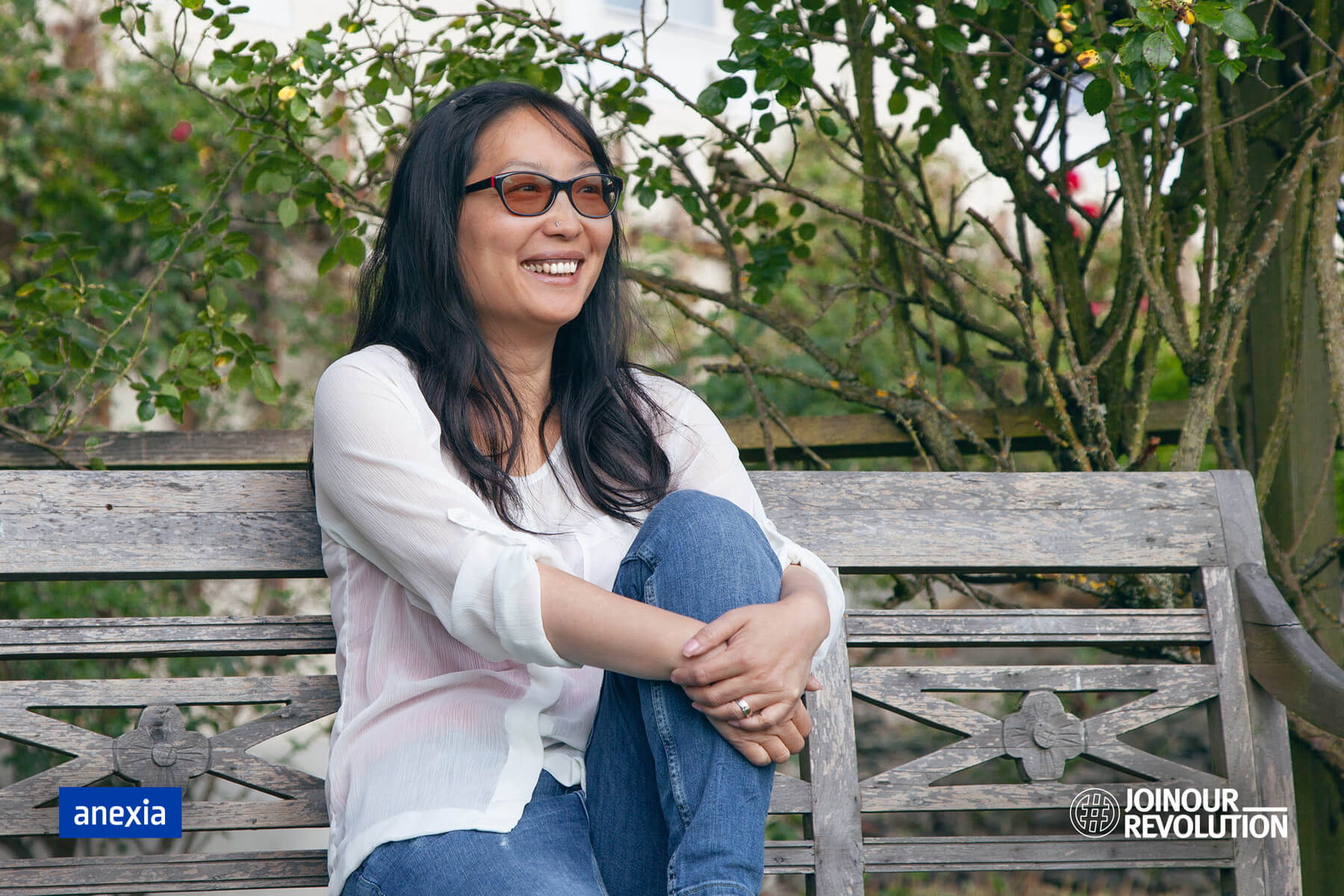 But you don't only take care of your colleagues. You are also assistant to the management at netcup. What tasks does your job involve?
Many things, my work involves a wide range of duties. First and foremost, I cover our managing directors' back. But I am also responsible for our accounting. Since last year I am supported by my very good and reliable back office assistant Jennifer. She takes a lot of work off my shoulders, so I only have to do the preparatory accounting for the tax consultant. If there are errors on our website, I am responsible for correcting them. I also support Felix Preuß a lot in product development. Meaning that he has an idea, gets my opinion and then I help him to create the products internally and set it up in our product system. In addition, I do a bit of HR. I draw up the contracts, arrange staff appraisals and so on. I like that, because I really like taking care of the employees and their concerns.
What does a typical working day look like for you?
Actually, my working day starts at home while showering. I think about what I have to do today and sometimes ideas come to me. I write them down on a piece of paper and take them with me to work. (laughs) Of course, many tasks repeat themselves, but no two days are the same. That's why there is no typical daily routine – except that my working days start in the shower.
We are like small brain cells which connect to each other and build out more and more synapses.
Since 2016 netcup belongs to Anexia. What has changed for you?
Quite a bit has changed already. I can hand off many tasks now. On the other hand, I have to coordinate more with my colleagues. The mills are grinding more slowly now, but I don't mean that negatively. I notice a more considered way and a continuous growth. In the beginning there might have been concerns, but I talk a lot with our employees, and they are working more and more together with other departments and enjoy the exchange. I enjoy seeing people understanding each other and how everything develops steadily. Basically, we are like small brain cells which find more and more interfaces, which connect to each other and build out synapses.  I am in close cooperation with the HR and marketing department. I notice that I'm learning a lot and I receive positive acknowledgement for what I've done so far. I'm not a specialist in these disciplines, but so far, I've done it the way I considered right.
How did you get to what you're doing today? How does a management assistant start her career?
It wasn't a traditional start. I started working in support right after school. Besides, I went to evening school and after that I started studying geo sciences at the age of 30.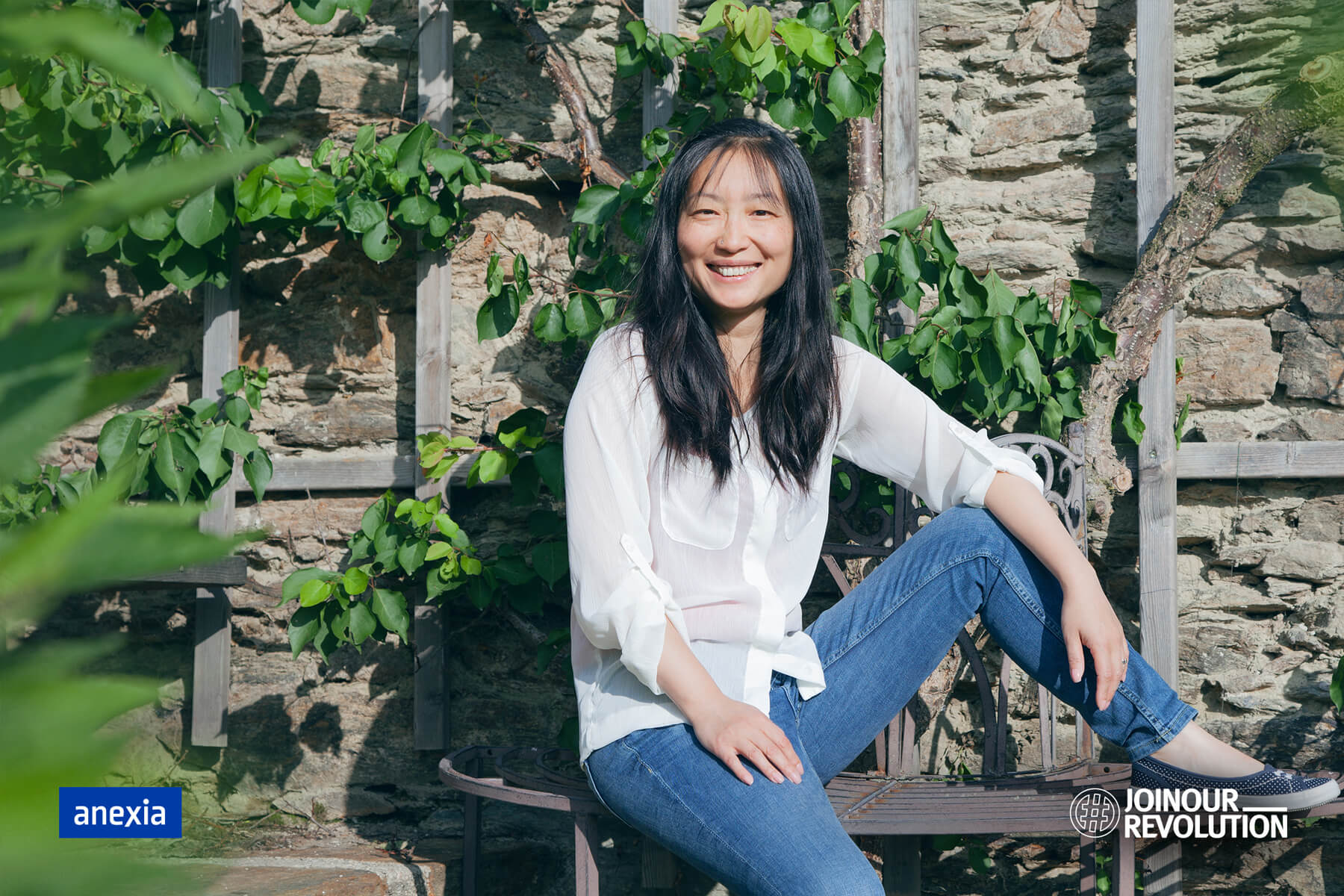 From support to management assistance. How does that work?
A former colleague of mine started at netcup at that time. I was just looking for a new job and he said that they were looking for someone for technical First Level Support. I applied and was invited to a job interview. During the interview I told them that I remain open to the possibility to study again. Felix (editor's note: Felix Preuss, managing director netcup) asked me on my opinion about business information systems and so I was hired as a dual student. Therefore, I never worked for a second in the planned support position. The studies were stressful for me. In the third semester I also noticed that programming is simply not mine. In the end, I didn't become a business information system graduate, but my bosses valued my work and so I was hired for the position I was supposed to do – and with time and experience I became a management assistant.
What is dual study?
Study and training are combined. I was employed as an apprentice, i.e. as a student. At that time, it was still the case that I spent half the year at university and the other semester in the company. In the time in the company I did my projects. Last year we even realized one of my projects, that made me very proud. It was domain reselling.
I like to make a difference and in my position I have the feeling that I can do that.
Where did you get your technical experience from?
From my dual studies and my former employment where I have been in support for ten years. I this position I was responsible for domain transfers, later on I was Second Level Support, deputy team leader and I trained the employees.
What is the difference between First Level and Second Level Support?
The First Level Support doesn't have to have as much technical background. He doesn't have to be able to log on to a server or understand why something doesn't work. When I started, it was about verifying orders and provide basic assistance to customers, for example how to set up a mailbox. In the Second Level you need deeper technical understanding and knowledge. Imagine this as the preliminary stage to operations.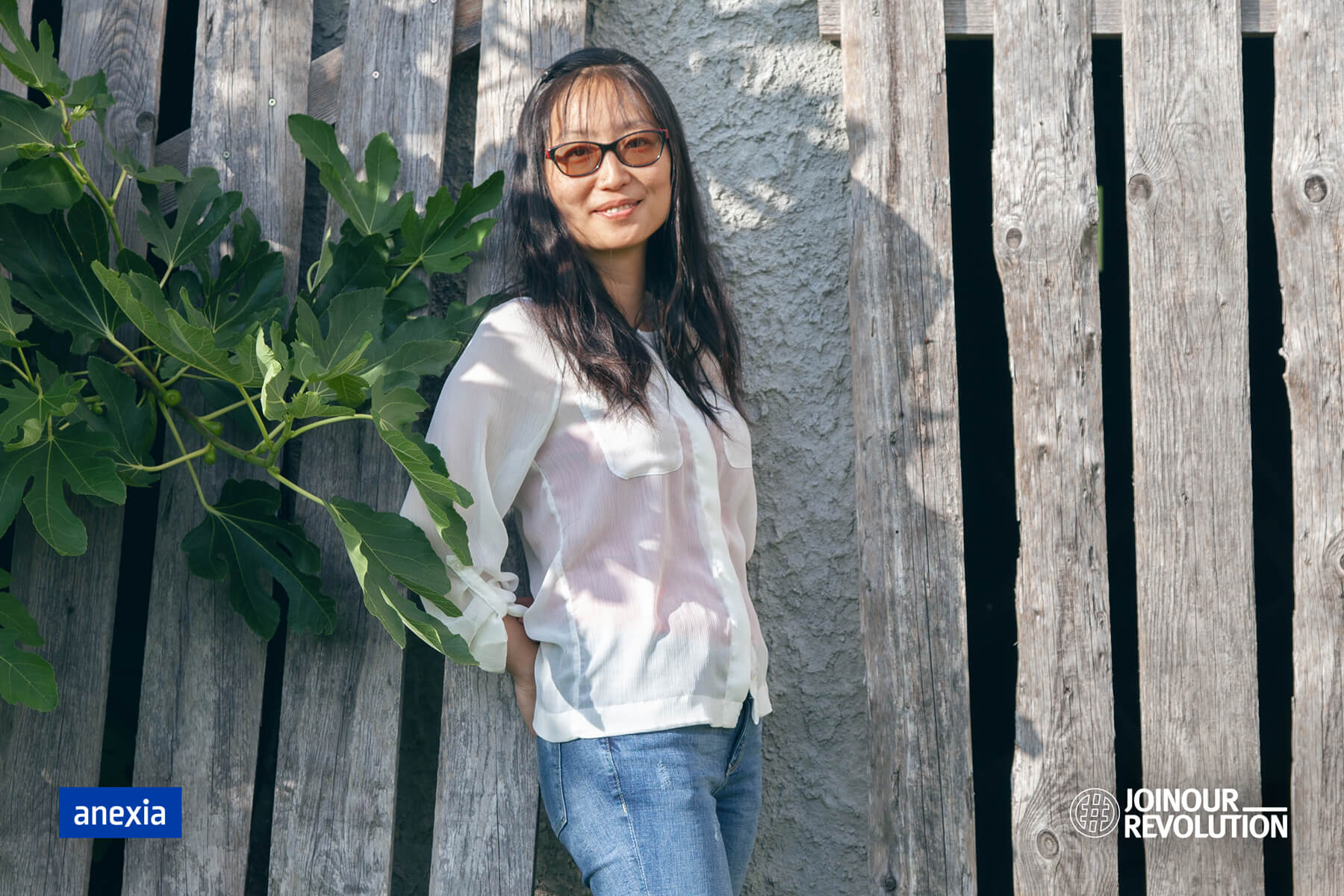 What do you like about your job? What motivates you?
I like that it's so diverse. I like to get to know the different areas and always stay on top of things. And I am motivated by the knowledge that I support my superiors with my work. It's nice to get a "Thank you Yuny". I like to make a difference and in my position I have the feeling that I can do that.
You're not originally from Karlsruhe. What do you like about it and why did you stay?
Since the first second I came to Karlsruhe, at the age of sixteen, I felt at home and that's why I stayed. This city offers simply everything, but it still feels like a village because everyone knows everyone. I am from a village and Karlsruhe was just like coming home for me. I was born in China, I lived in Frankfurt and near Heidelberg, but Karlsruhe was the first city where I felt like "coming home".
What do you do in your spare time?
I worked as a restaurateur for a long time, even during the netcup period, because I just enjoyed making people happy. It was also a very good balance to the office job. Unfortunately, this is no longer possible in combination with my job. Now I read a lot in my spare time, especially historical novels and am a real serial junkie.
Constructive criticism is important to me as it's the only way I can improve something.
What kind of education would you recommend someone who wants to do the same as you?
You can only be a management assistant if you have experience. However, depending on which company you work for, it is always an advantage to do a business management training. You have to be able to assert yourself, be loyal and patient and you need a lot of passion. The job is no 9-to-5. It is also very important to be able to deal with criticism. If an employee comes to you and says that he or she doesn't like something, then you shouldn't keep your head down but remain confident and ask why. For me, constructive criticism is very important, because only through suggestions for improvement I am able to make a difference or change something.
---
No risk, no reward. Do you have the passion and the necessary knowledge, but no studies? No problem at all. Apply now for one of our vacancies and #joinourrevolution.