Anexia is Cloud Security Alliance Member
---
Since October 1st, 2019 Anexia has been member of the international Cloud Security Alliance (CSA). With the membership Anexia confirms once again its international orientation in the market segment cloud services and reinforces its efforts to strengthen security aspects in the cloud.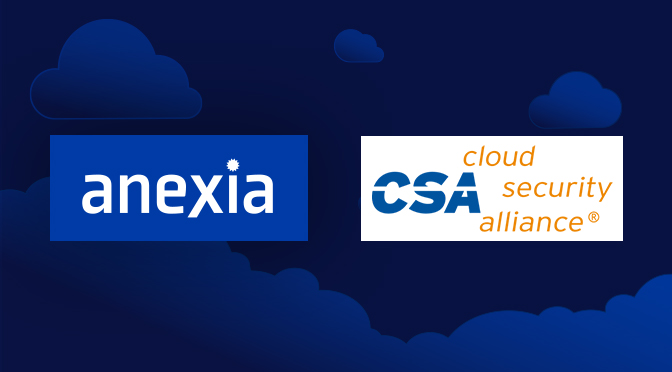 We are looking forward to the collaboration within the alliance and the professional experience exchange. Anexia has focused on the topic of security in cloud computing for a long time and substantiate this again with its membership in the CSA.
The Cloud Security Alliance (CSA) is the world's leading organization dedicated to defining and raising awareness of best practices to help ensure a secure cloud computing environment with around 200 corporate members.
The CSA uses the professional competence of industry experts, alliances, governments, companies and individuals to reserach cloud security as well as offering education, certificates, events and products in this field. The whole cloud community is profiting from its activities, the knowledge and the huge network. The CSA is offering an independent platform to create and establish a safe cloud eco system.