Head of HR Alexander Friessnegg: People are his calling
---
There are three things that immediately stand out when you meet our Head of HR Alexander Friessnegg for the first time: his height, his friendly charisma and, above all, his empathetic personality. You can see he enjoys what he does. Alex is one of our Graz based colleagues, a father and has been with Anexia for four years.
In this interview, the 43-year-old tells us what's most important to him in an employer, what he appreciates about our CEO Alex Windbichler and much more.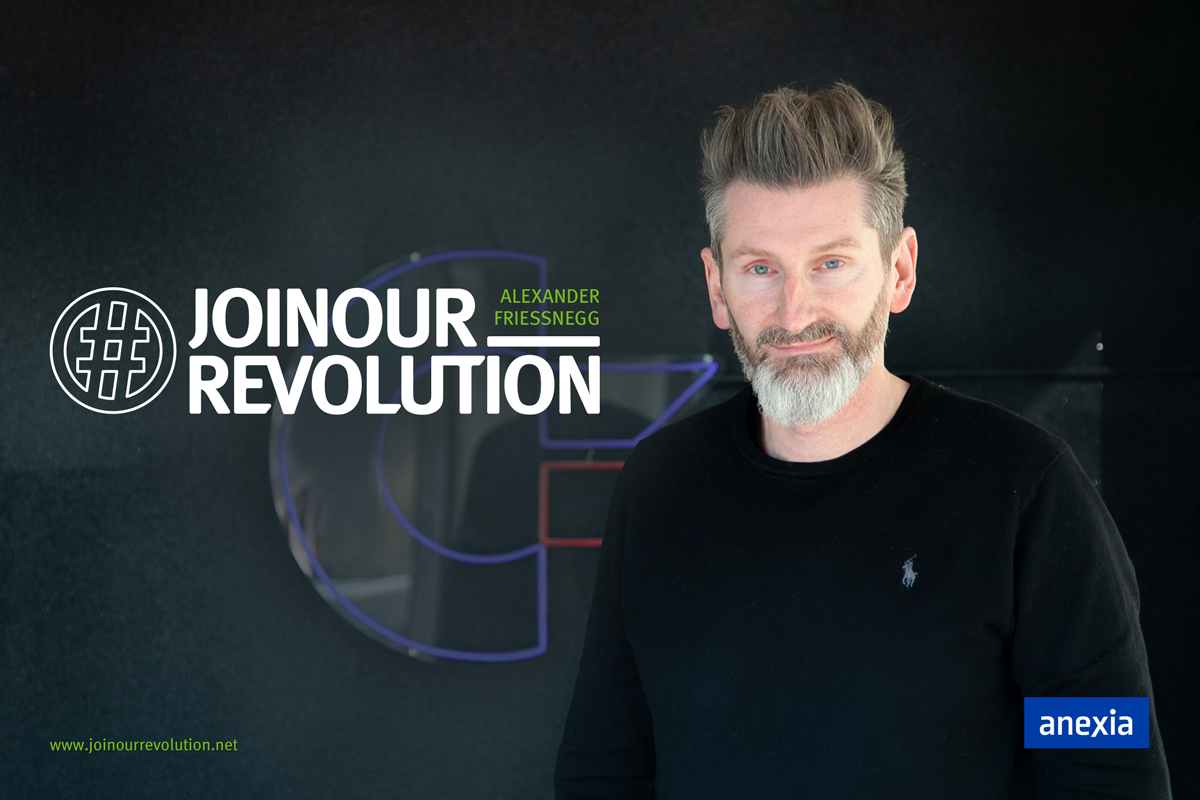 ---
Where does your passion for helping people come from?
It has always been a common thread running through my life. It began with my hobby: competitive swimming. I started as a child and was very successful. After 20 years in competitive sports, however, I switched to coaching. I also taught at the University of Graz as a university assistant at the Institute of Marketing and, in parallel, for ten years at the University of Applied Sciences. Getting close to people and helping them is something that suits and appeals to me. In my department, I also make sure that my team grows and develops with the tasks. I always say: My success comes from the fact that I will eventually become superfluous. The confidence in people that they can develop further, want to unfold their potential, and are allowed to act with self-confidence is what drives me in my daily work.
You previously worked for a drugstore chain as Head of HR. What made you switch from retail to the IT industry?
The industry played only a minor role in my decision for change. The employer's attitude is important to me – and I liked the attitude of Alex Windbichler very much. I couldn't work in a company where the CEO didn't value the benefits of modern HR work. The reason for my change was that I wanted to move more towards experiencing self-efficacy again. At my former employer, I managed very large teams and was therefore far away from the core business. When I started at Anexia, the HR department was still being built up and it was attractive to me to build something from the scratch together with our CEO Alex Windbichler. I'd say we're doing that very well.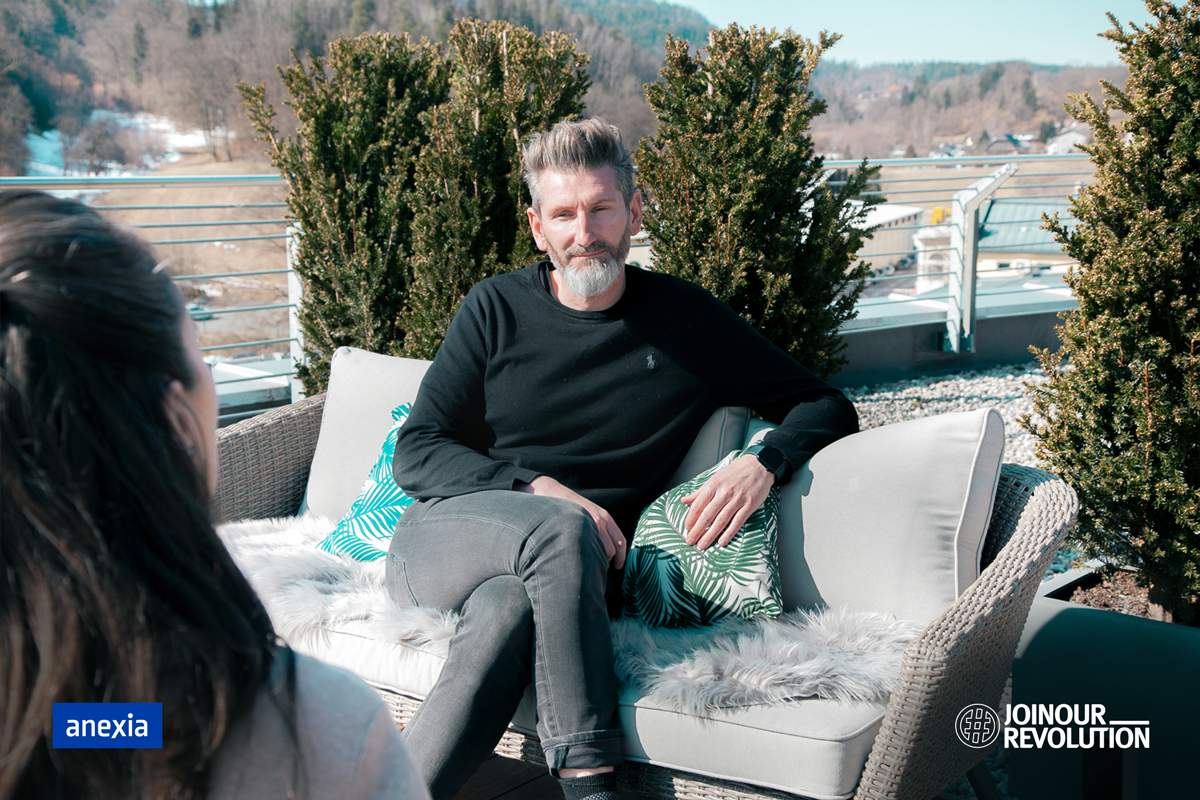 Are there differences between the two industries?
Many career paths have a common thread and that is often the industry you are in. In HR, I see it a bit differently. For me, the common thread is HR and the product is ultimately the IT market or the retail market. Initially, of course, I had to get very familiar with the IT industry and there are also differences such as where you find people, the technical skills, the selection of jobs, and so on.
Where are your challenges at Anexia?
The big challenge at Anexia is the strong growth. We are gaining around 50 employees a year. That is an enormous growth in terms of size. For us, it is therefore an important issue to find people who fit in with us and, on the other hand, to increase the length of time people stay with us. Generally speaking the IT industry is so fast-paced that people change quickly. That's why we try to keep our employees with us for longer, not with commitment, but with loyalty.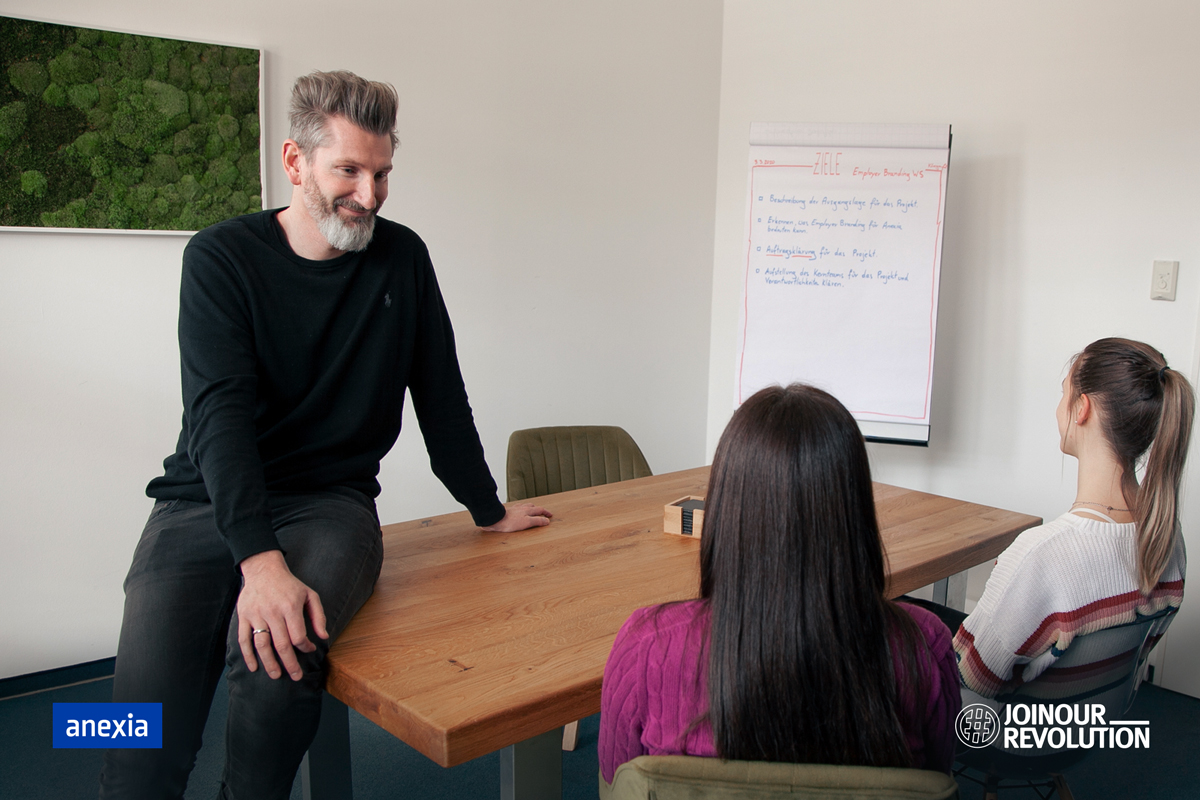 For us, the task is to recognize how all Anexians are doing.
How do you try to keep employees loyal to the company?
For me, it's important to maintain the warm, family-like culture at Anexia. That's why we try to be close to our employees. People often associate HR with social romance. That's true to a certain extent because that's basically part of our job. For us, the task is to recognize how all Anexians are doing. We also always try to work authentically and offer people a lot, with all the benefits that are available. Employee satisfaction is our overriding goal. If the Anexians are doing well, then we in HR are satisfied.
Growth also involves changes. Which ones are you facing?
That's exactly the big challenge in this topic. The enormous growth often forces us into a reactive approach. However, we try to turn this dynamic around with many small projects. One example: Until now, every employee at Anexia has had his or her own workstation. With the mentioned 50 people extra per year, this is becoming more and more of a logistical challenge. Corona has even played into our hands here, as we have been given some extra time due to the massive increase of working from home. There will be no return to the "old" world, but we will develop a new work culture in which our employees can switch between telework and office work without barriers. We are currently working on the technical, cultural, and social requirements for this.
It also makes a big difference whether a company has 150 or 500 employees. Things like everyone knowing the CEO personally get lost over time and are no longer possible at some point.
What I really appreciate about Alex Windbichler is that he's truly interested in people and when he says, "Write me if you need anything," he means it and it's not a meaningless phrase.
 Our All Hands Meeting Anx.meets is well suited for this. So you don't lose the "personal" contact. Alex Windbichler always presents himself very openly.
Yes, exactly, that's one of the reasons we established this. Employees can ask Alex questions, get insights into other departments, and so on. That is also our culture. Everything is very open, and employees can ask anything – whether it's funny or serious, it will be answered. I really appreciate that about Alex Windbichler. He is truly interested in people and when he says, "Write me if you need anything," he means it and it's not a meaningless phrase. He always answers, maybe it takes a few days, but he answers. That's really something special.
What makes a good employer for you and where is a good place to work?
For me, a good employer is a company that makes sure that employees can contribute and have the necessary freedom. The result of good work are the classic goals that many companies pursue: Profit, revenue, and growth. I like the approach that people are at the center here. In other words, you look at the people who work here first and then at the things you want to bring forward. The outcome are the monetary results. Alex Windbichler is like that, too. He is, of course, very IT and technically driven. The technology he is advancing is very important to him, but he doesn't approach a project with the idea of making as much profit as possible. Of course, as  CEO, you have to make sure that a project is successful, but it shouldn't just be about that.
What qualities, knowledge and education should prospects have to find a place in your team?
The field of human resources is a colorful playground. That's why there is no simple answer to this question. A degree or special training isn't a necessary requirement with us. It's more important to me that you have an interest in people and a desire to develop yourself – I pay a lot of attention to that in the selection process. For me, it's a no-go if someone enjoys his or her job but doesn't want to develop further. I don't necessarily mean the career. What matters to me is that the person has a subject that he or she is passionate about.
A question about your private life: You're a passionate father and a swimmer – and you like to book yourself a hotel by the lake when you have an appointment in Klagenfurt. What do you get out of your hobby?
I started swimming competitively because my dad is so interested in sports. I then started training twice a week and that increased until I was finally jumping into the water twelve times a week. I've always tried to perform well, competitively, etc. and that's something that's carried through for me. I'm not a perfectionist, but I want to finish things well – even in my professional life. In the meantime, I only swim three times a week and that's more for balance. So, in Klagenfurt at the lido, you wouldn't notice any difference between me and a typical swimmer. I don't swim like a competitive swimmer there. (laughs)
---
Do you want to enrich the working environment with your interpersonal skills or do you love to spend hours coding on your PC? Whatever you' re passionate about: Check out our vacancies and #joinourrevolution.