New data center locations in Australia
---
The expansion of our over 90 data center locations worldwide goes on. The steadily growing demand for our data center location in Sydney, has prompted us to commission an additional two new locations in Australia: Perth and Brisbane.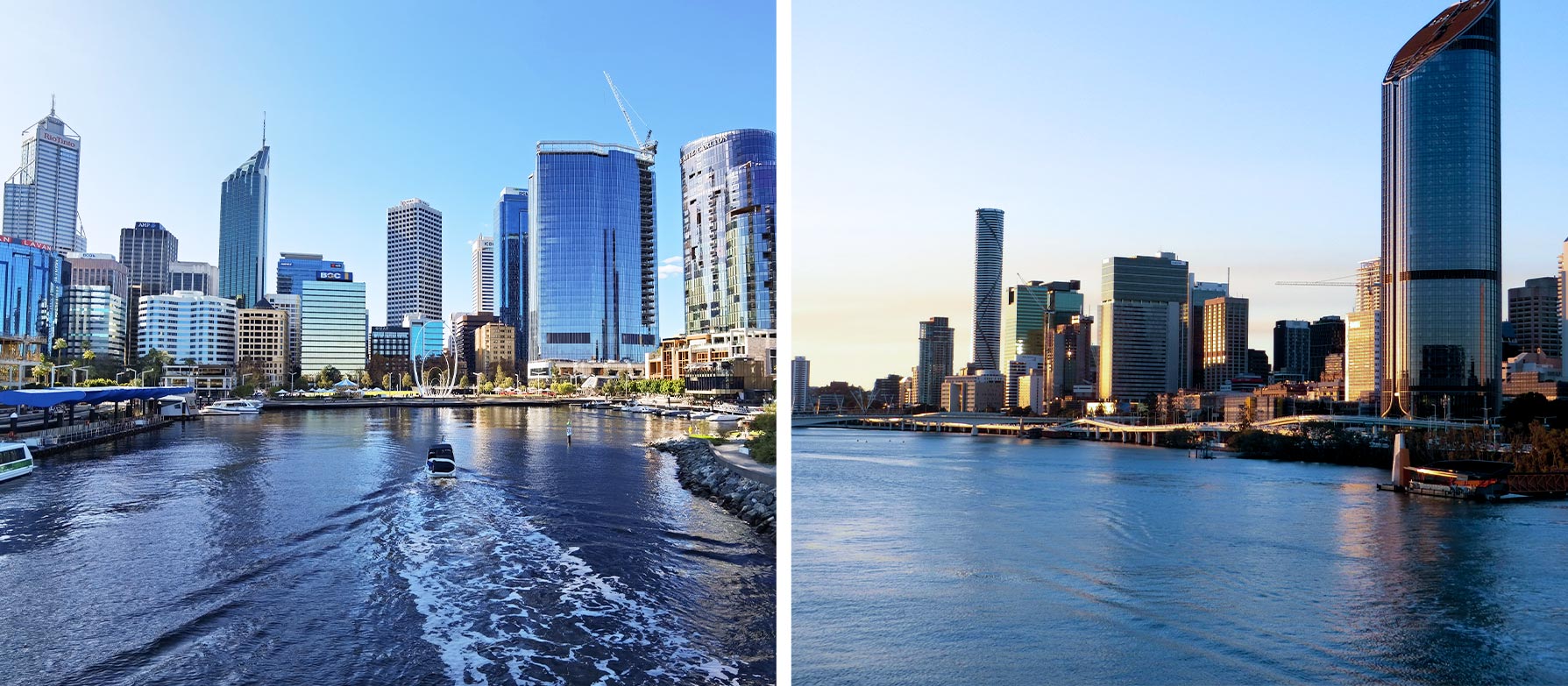 Perth is located in eastern Australia and is the capital of the Australian state of Western Australia, with a population of about two million. The city officially holds the title of "Australia's sunniest city" and is ranked among the top places in the world's most livable cities every year.
With a population of over two million, Brisbane is the westernmost major city in Australia and the capital of the Australian state of Queensland. Brisbane's city center is home to numerous headquarters of companies from the retail, finance, information technology and telecommunications sectors.
The two new data center locations in Perth and Brisbane offer the same services as our data center at the Sydney location. From now on, due to the redundant locations and offerings, sophisticated disaster recovery concepts can also be implemented within the Australian continent.
We are pleased to be able to bring Australia a little closer to our customers with this step. More information about the new locations can be found here: