Hoax on Ukrainian job website
---
UKRAINIAN VERSION BELOW.
Anexia is offering several vacancies at the moment. You can find them on different platforms. But please be aware: One of them is a Hoax: rabota.ua. There are people using our vacancies, our look and name to invite people to a job interview to Munich. That is not us inviting you.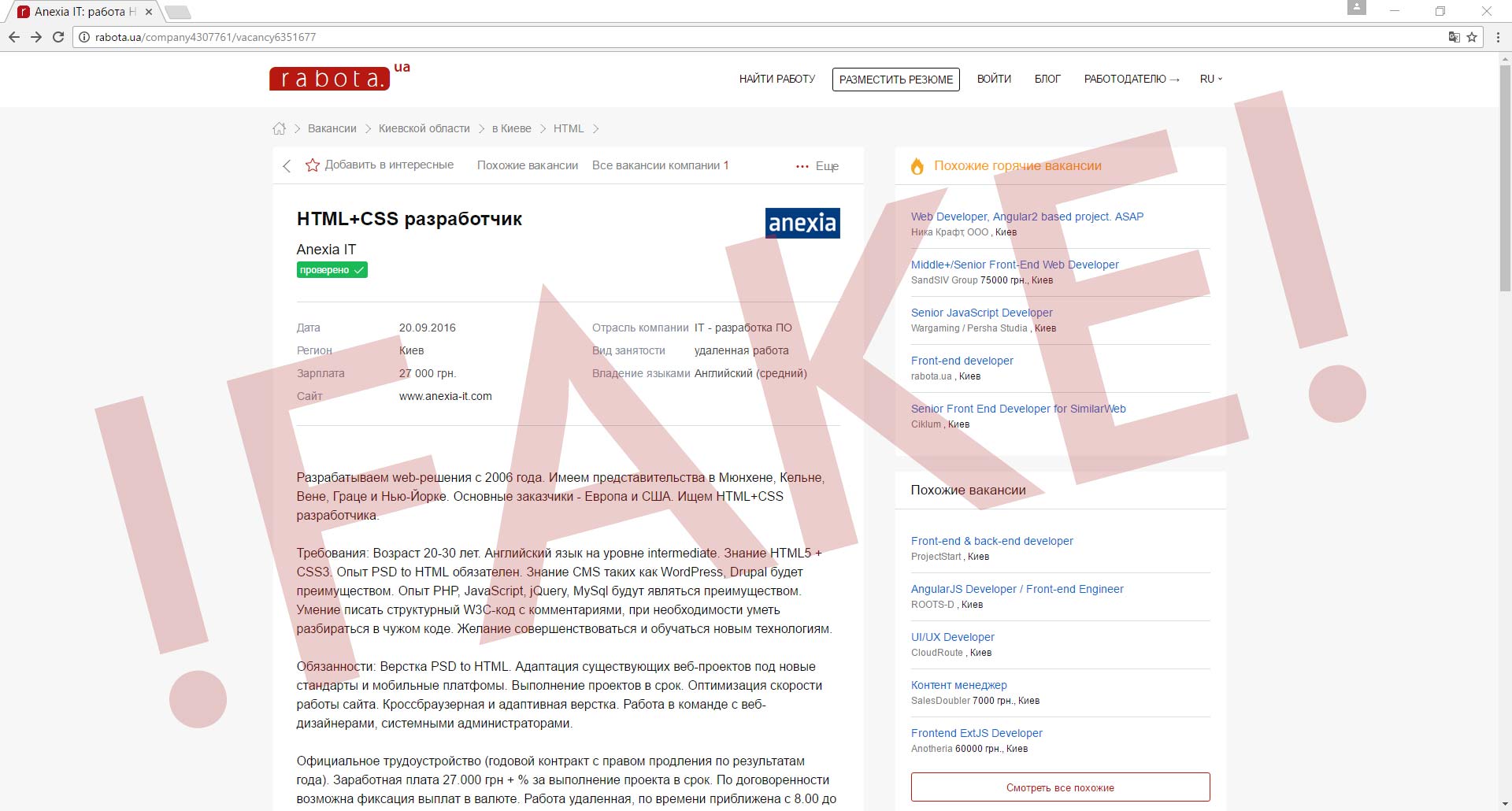 Later on in the communications with the applicants, the platform is guaranteeing that we, Anexia, are covering the travel costs. That is not true. Again, this is a hoax. Somebody is giving away wrong information in our name.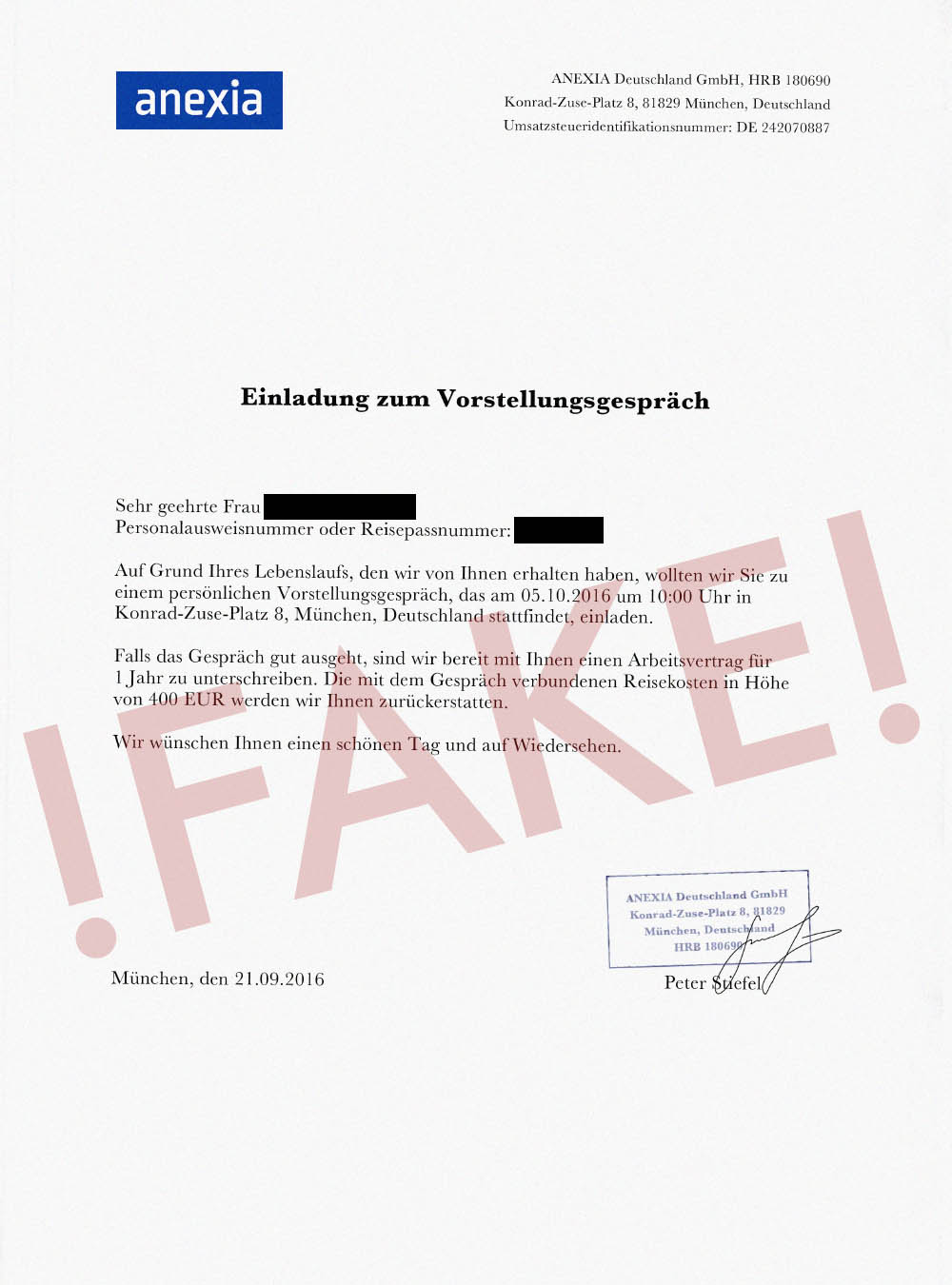 We've heard, that there is an agency behind it, which offers to organize the trip and asks for the money in advance. We guess that the story is a trick to get people's money.
We are really sorry for the problems this fake vacancy causes you. To avoid further problems, please let us know if you hear anything that confuses you.
For further information about the hoax, don't hesitate to contact us!
PLEASE DO NOT APPLY TO OUR VACANCIES VIA RABOTA.UA. THIS IS A HOAX.
---
Компанія Анексія наразі пропонує декілька вакансій. Ви можете знайти їх на різних платформах. Будь ласка, будьте уважні, одна з них – обман: rabota.ua. Деякі люди використовують наші вакансії, нашу інформацію та корпоративний стиль для того, щоб запрошувати людей на інтерв'ю у місто Мюнхен. Але це не ми запрошуємо вас!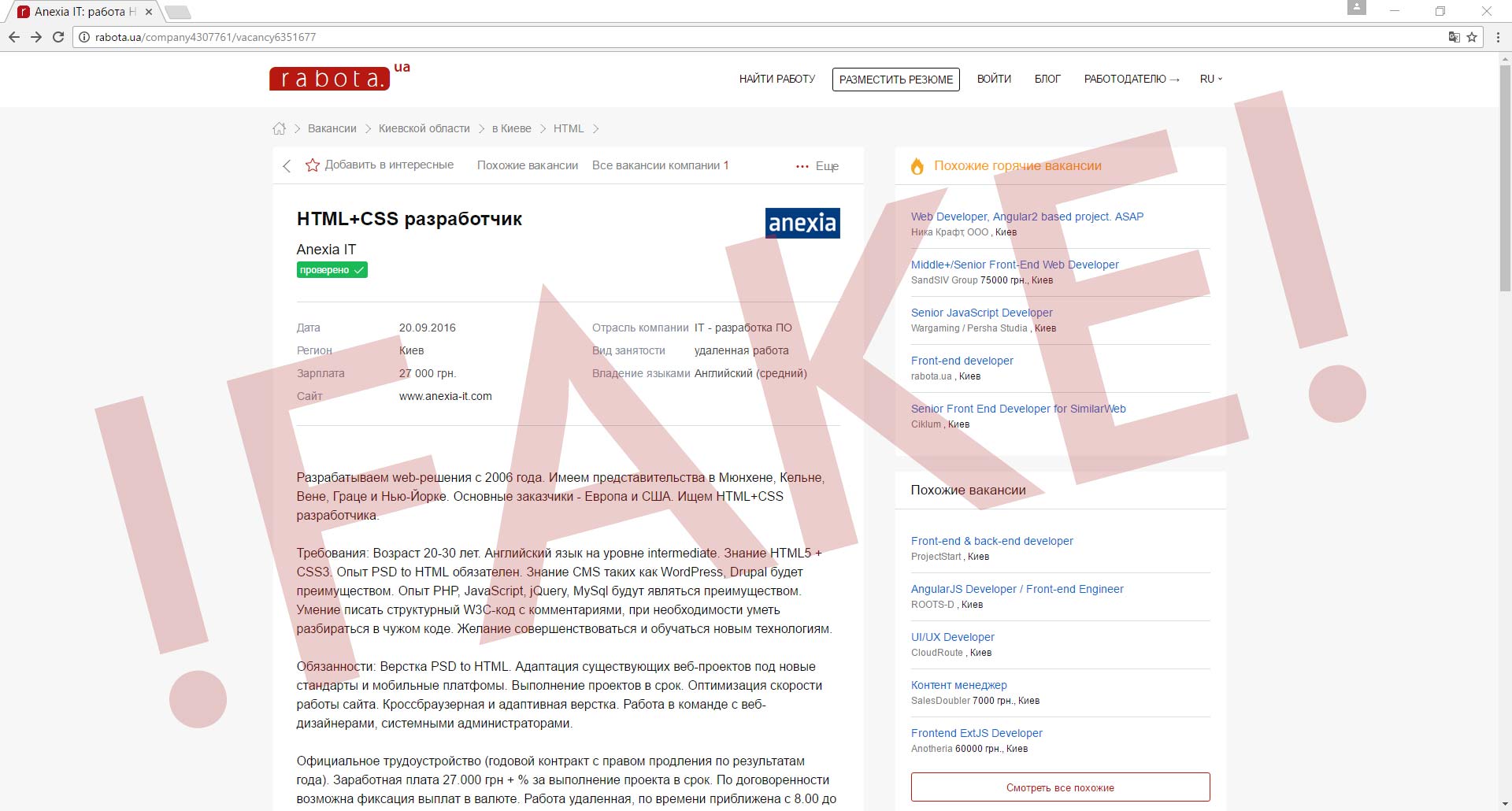 Пізніше, після комунікації з аплікантами ми з'ясували, що ця платформа гарантує, що Компанія Анексія відшкодує всі транспортні витрати. Це не так. Ще раз зауважуємо, що це обман.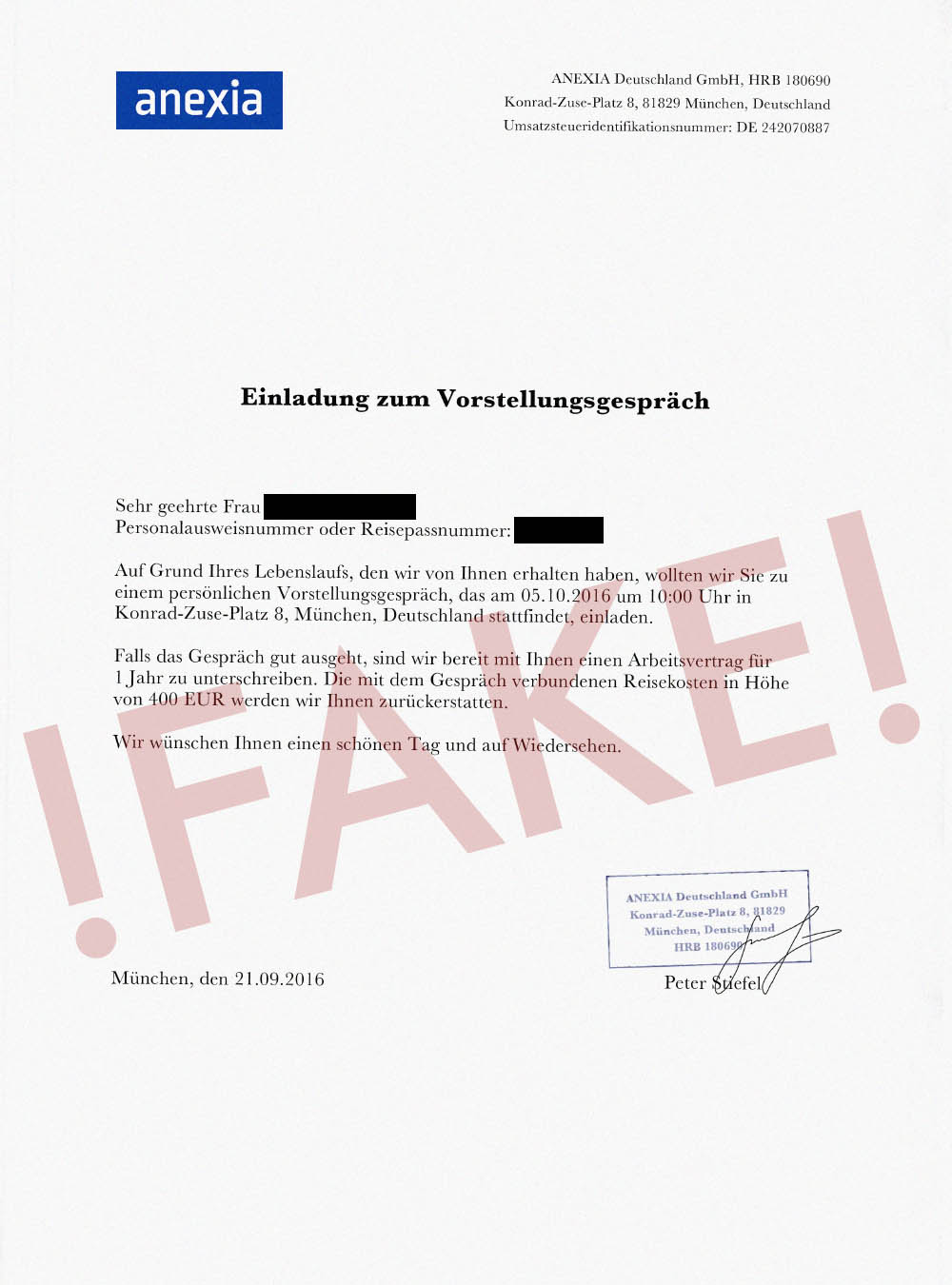 Хтось надає недійсну інформацію від нашого імені. Ми чули, що за цим приховується агенція яка пропонує організувати цю подорож і просить сплатити за це гроші наперед. Ми маємо підозру що це і є метою шахрайства з метою отримати гроші Нам дуже шкода за всі труднощі і проблеми, які торкнулись вас через це оголошення.
За для того щоб уникнути в майбутньому цих проблем, будь ласка звертайтесь до нас. Просимо вас також повідомляти нам будь-яку інформацію стосовно цього шахрайського випадку.
БУДЬ ЛАСКА НЕ АПЛІКУЙТЕ НАШІ ВАКАНСІЇ ЧЕРЕЗ САЙТ RABOTA.UA, ЦЕ – ОБМАН!