Michaela Hillebrand: Head of Finance of Anexia and mother of two
---
We Anexians are a family of makers. If we want, we can. Michaela is a mother of two children and Head of Finance at Anexia. How does she manage to get everything balanced? Sometimes even to us that remains a mystery. Though most people avoided it at school, Michaela already knew when she was a little child: "When I grow up I want to do something with figures and numbers!" Love led the Graz native to Carinthia and finally to Anexia. At Anexia, Michaela can live out her childhood ambition to the fullest.

In this interview, Michaela talks about how she became Head of Finance and what it is like to work in this position as a woman.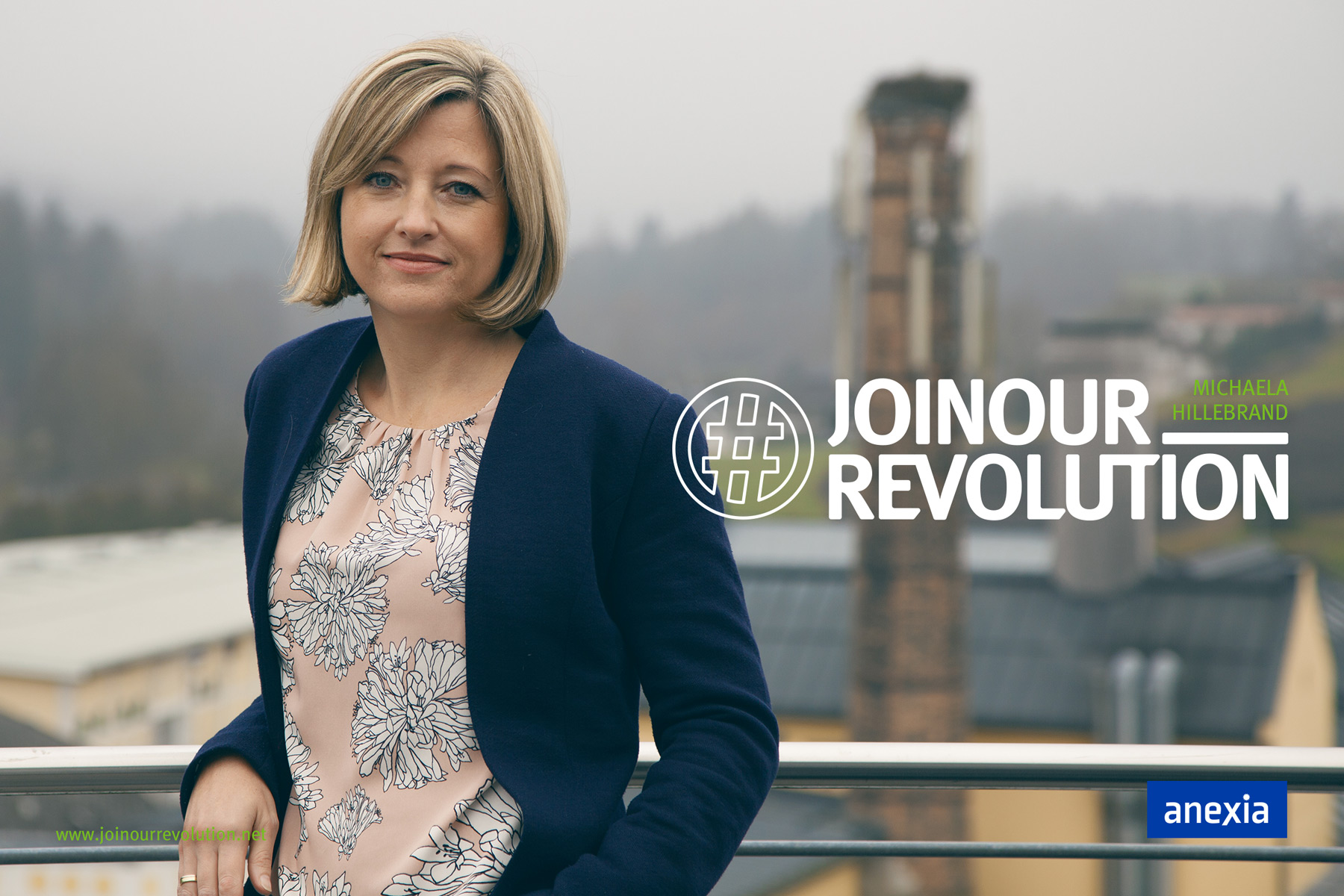 ---
For a non-accountant, it's almost inconceivable that there's a lot of variety in accounting. Can you convince our skeptical readers of the opposite?
Yes, of course (laughs). The tasks are very diverse, especially at Anexia. We don't mention monotony at all. The employees have the possibility to shape the field of activity themselves and also our foreign companies bring a lot of variety into it. We work together with all locations and departments. E.g. last year, we worked close with our colleagues in the USA. This was a very intensive cooperation, because we had to set up the American accounting based to our Anexia standard, which was very varied and complex.

"We are asking our employees to keep the farsightedness, to think outside the box and to see the big picture."

You are Head of Finance. What do you like about your job at Anexia?
I really enjoy working with my team. I think that's the most important thing. We understand each other well and we all aim for the same. And of course, it is also exciting to work in a company like Anexia. We are a young, creative company and there is a lot going on. That's what I like about my job. Everyone can change things, not just as head of a department. I couldn't work in a job where I have the feeling that what I do is useless. Especially, when I see that there is potential for improvement and I am not allowed to improve it. In many companies there are unfortunately rigid structures in which your ideas are not taken seriously. You do your job and go home. We are asking our employees to keep the farsightedness, to think outside the box and to see the big picture.

How did you get your know-how?
I have the basic knowledge from my training as an accountant as well as from a few semesters of business administration at the university Graz. My IT affinity and the in-depth language- and IT user training, which I did on the side, were also advantageous. But I always assert, that theory alone is not enough, so I am very grateful for my work experience. Also, at Anexia, continuing education is taken serious here. Currently there is an e-learning English course with a native speaker within the department. He visits us regularly in the office and discusses current topics with us.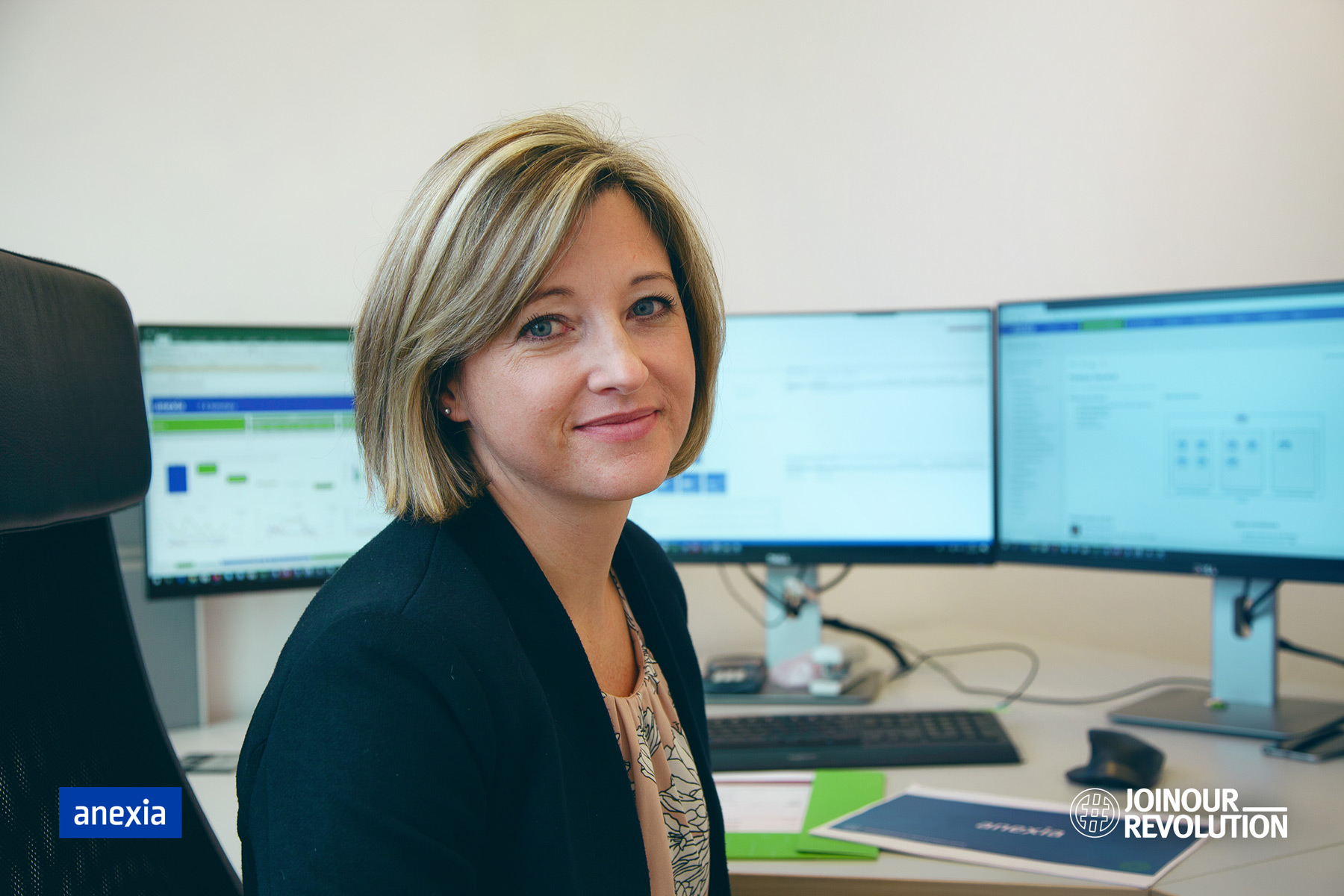 Did you already know that you are interested in figures and numbers when you were a little girl?
Yes (smiles). I've always had this penchant for figures and accuracy. As a child I could not have said that I wanted to work in accounting, but I always knew that I wanted to go in this direction. I would have considered to become a teacher, but I didn't come to that until later. At home I enjoy learning with my children and I have the feeling that I can teach them something. Therefore: That might have been an alternative (laughs).

As an IT company, we at Anexia are keen to work in a modern and digitized way: What effect does this have on accounting?
This is a big issue for us, because we want to automate the entire accounting process. We are not like a conventional accountant department, where you get your receipt sent by mail, enter it and file it in one of many folders. We all receive the invoices by e-mail, which are sent to our auditing system. The verification process is already fully automated, that means there is no need to carry a mail folder from A to B for invoice control. Another major goal is to be able to map evaluations in real time. This means that invoices should also be entered in detail – and ideally automated – so that we receive meaningful evaluations in real time. That's the goal, the road is long and hard. However, we are working intensively on this together with other departments.

What do you like most about your team and which character traits are important, thereby it all works?
What I really like about my team is the honesty and that they come to me whenever there is a topic. It's not everywhere like this and I value that a lot. On the other hand, I really appreciate that the people are team players. Everyone looks at each other. Nobody goes home without being sure whether there are still open tasks that need to be discussed. Nobody is only concerned with their own advantage and that's what I appreciate. It is a give and take. I give my team flexibility, but when I need them, I can rely on them.

"I want to work in a young company where I can make a difference."

For which vacancy did you apply for and how did you find out about Anexia as an employer?
My husband made me aware of Anexia. The company he works for was one of Anexia's first customers. He was always enthusiastic about our founder Alex Windbichler and his team. He was impressed with the way the company was developing and so I came across a vacancy that included a part-time job as accounting assistance. I was already very interested in IT and wanted to work in a young company where I could make some changes. And these were the decisive reasons why I applied for a job at Anexia.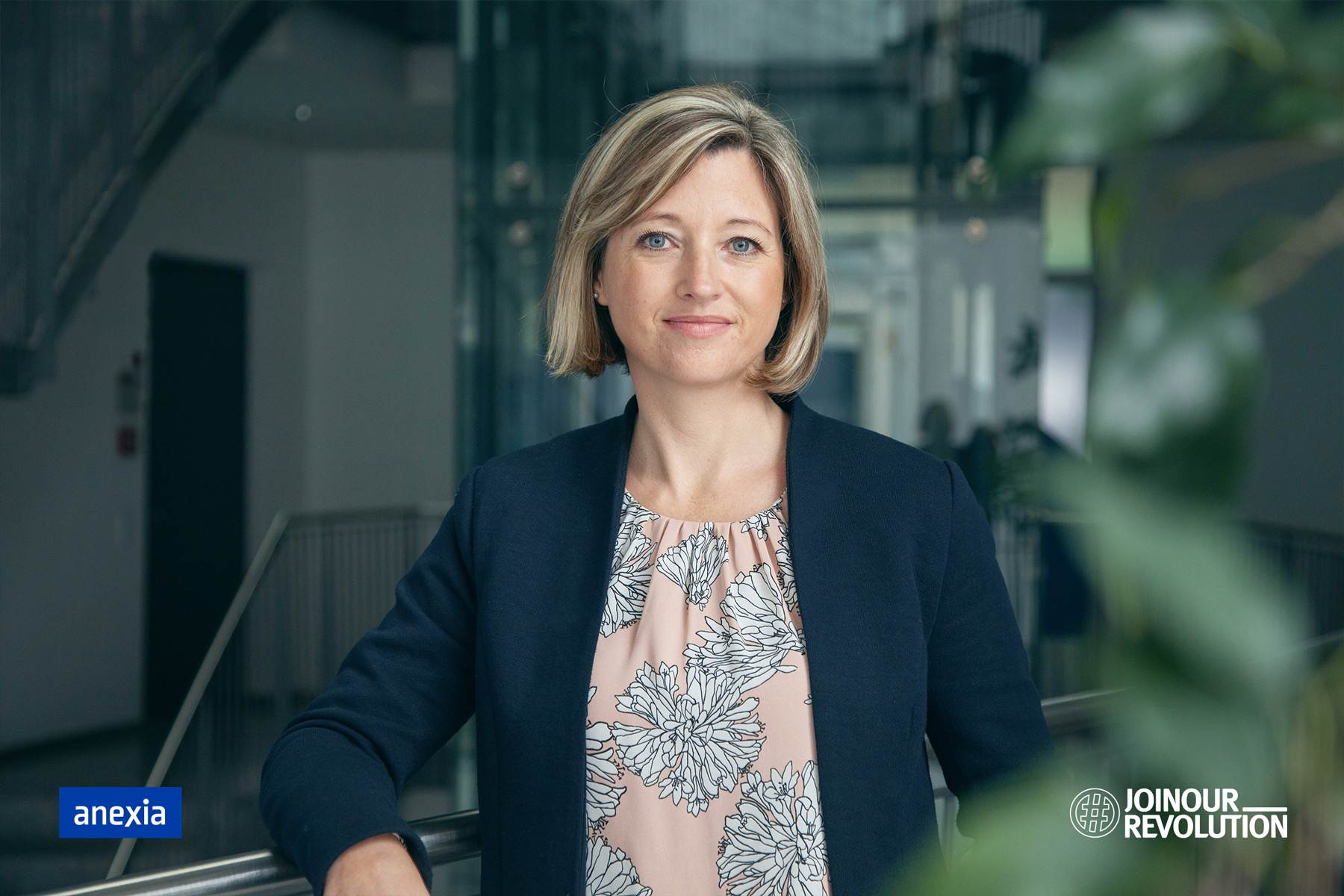 So how did you become Head of Finance?
It was not planned that I would take over the management of the department, but the team was restructured and several new employees were hired. Then it quickly became clear that the team needed someone to force the way and speak for the team. Because of my commitment and my abilities, I became Head of Finance.

"There are already more women in management positions today than ten years ago. It's just our time."

Equality is a sensitive issue. Do you think as a woman it's harder to get a leadership position, especially as a mother?
It's just our time. There are already more women in management positions today than ten years ago. I think that's because many conditions have changed and improved. The fathers also look for the children and flexible working hours make it easier. I see the same at my home. My husband must also be more flexible. Today he works from home because I am still in the office in the afternoon. If he didn't have the flexibility of his employer, I wouldn't be as flexible. The childcare facilities have also adapted. It's the big picture that has evolved over time. With the flexibility of employers and appropriate childcare facilities, it is also possible for us women to hold such positions. In addition, Anexia also offers childcare during bridge days or holidays. We as parents are very grateful and our children have a lot of fun when they are allowed to come to the office with us for a few days.

What qualities do you need for children and jobs?
Above all, assertiveness. In periods when things don't run smoothly, it's important to stay tuned and raise your voice once in a while. Not only to criticise, but above all to motivate your colleagues, because only together we can achieve our goals. And that is what I do at home. When I see that the things might come apart at the seams, then we reflect together and think about how we can improve that again.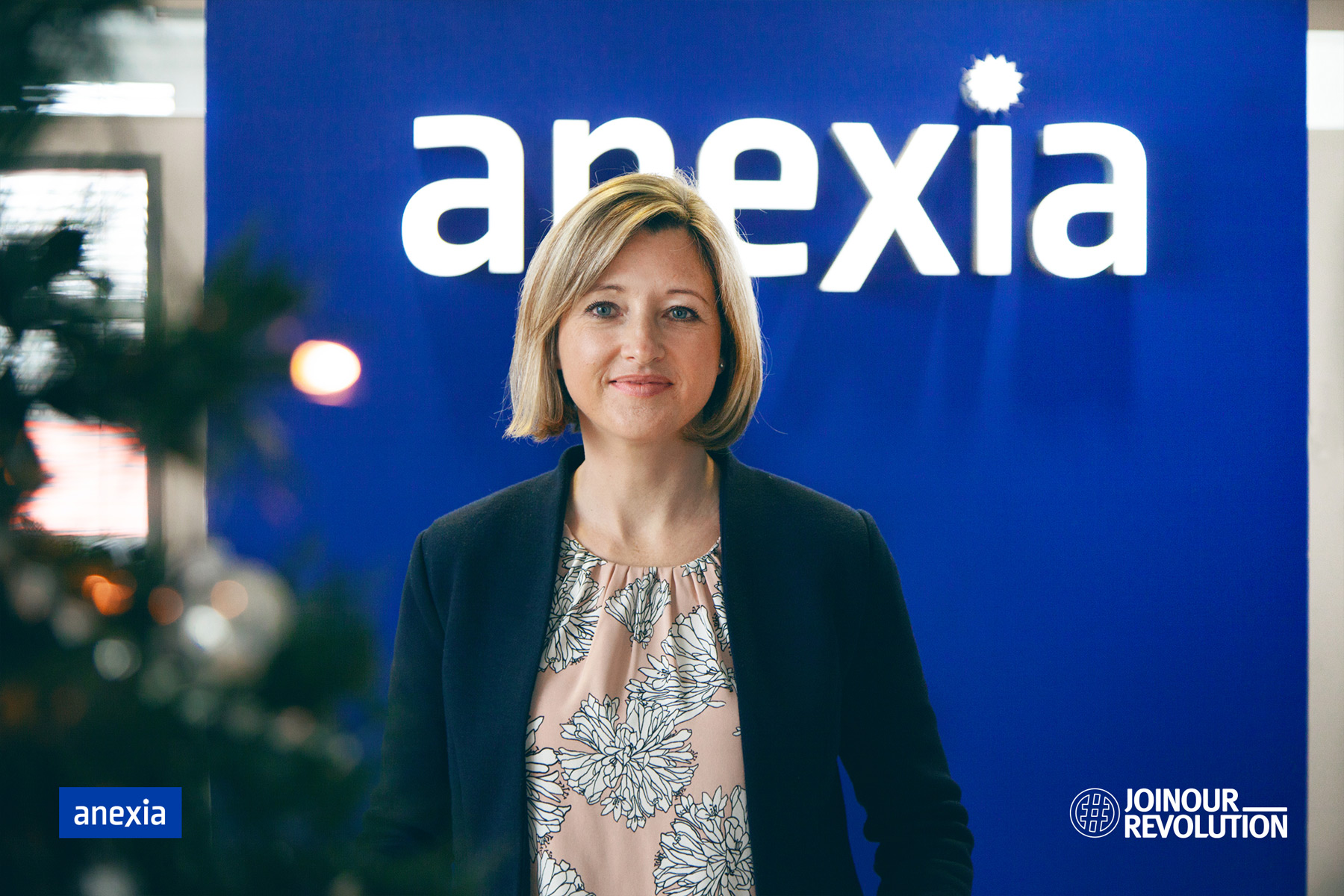 What's your heart burning for after work? Is there a common family hobby?
Yes, of course. In my spare time, the family is in the foreground. We like to travel. In summer we travel with our caravan whenever we have the opportunity. There we like to go to the sea or are on the road in Austria. A city flight to Barcelona with the kids is planned for March. The children love to travel and it is a time that we can spend intensively with them. That synergize us a little bit more, because in the everyday life sometimes the time for that is rare.

In the end, I would like to know: What qualities, knowledge or training should someone have, that he or she can find a place in your team?
Overall, you need a completed accountant's examination and professional experience. But personality and social skills are also important for me: for the team and for the other departments we work with. When you work together with other teams, it's important to be empathetic and able to understand other people's perspectives. And of course, the accountant is not only concerned with figures, but also with people. Customer contact is a big issue in accounting. That's why social skills are so important. And one should not forget: Anexia is an international company. We have employees and customers from non-German speaking countries. A good knowledge of English is definitely a prerequisite.

Thank you for the interview Michaela!
---
Are you a team player, number lover and have the necessary knowledge? Then have a look at our job offers and maybe you will soon be a part of Michaela's team.