Peter Lagler: Head of Kitchen Operations and Team Lead Service Desk
---
To turn a hobby into a job is a dream for many people. Team Lead Service Desk Peter has consciously decided not to make his passion, cooking, to his profession. Instead, it has become a hobby that everyone should benefit from, because in addition to Team Lead Service Desk, Peter is also Head of Kitchen Operations. During breaks he cooks once a week for our Klagenfurt office location. Thus, he learns new recipes and brings all our departments together in one place.
We've met Peter for a #joinourrevolution interview, to find out more about his responsibilities as Team Lead, his team and his passion.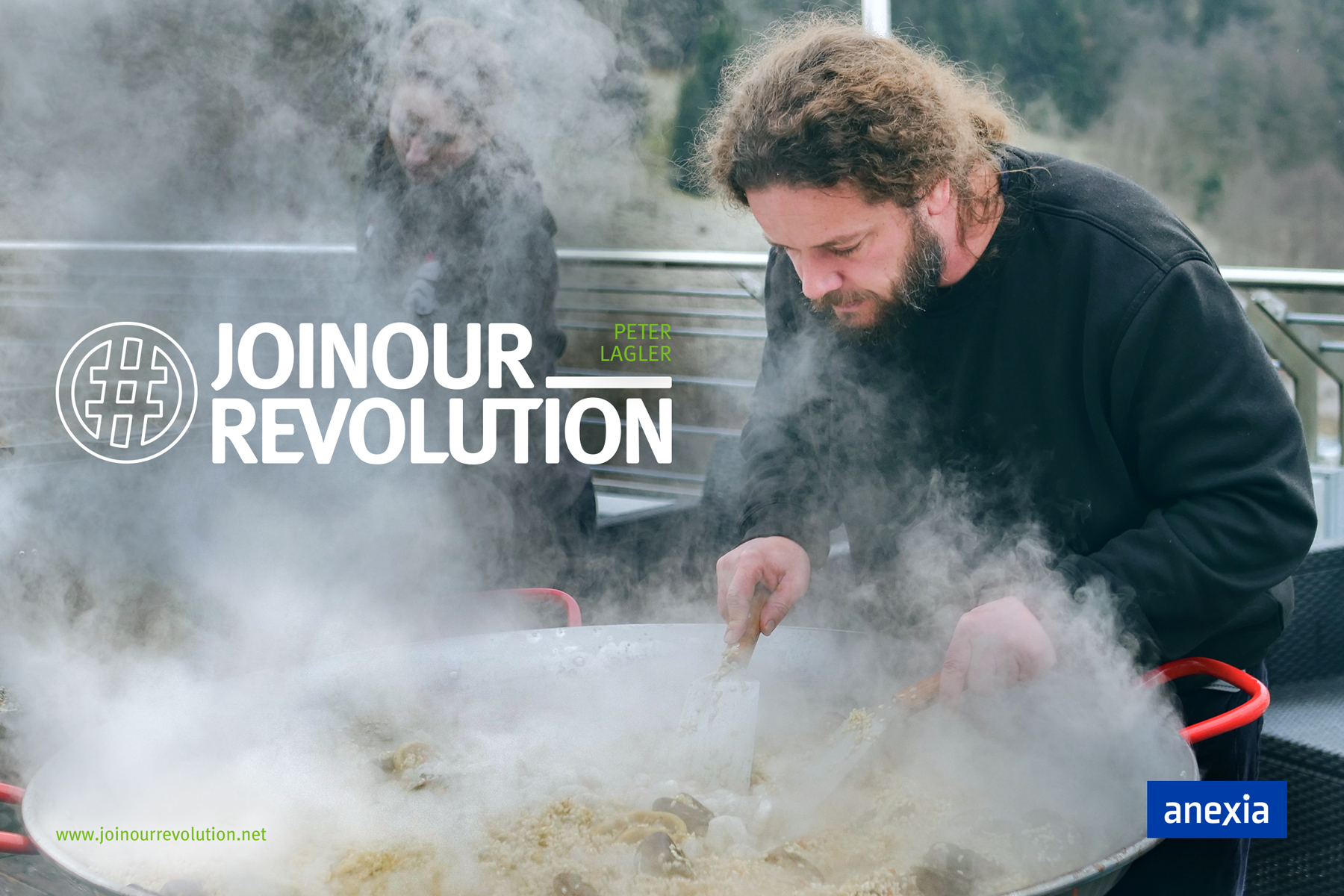 ---

Hello, Peter. First of all, I like the serenity you bring along.
Thanks (grins). My approach is to spread calm, because we don't need stress here. It only prevents you from effectively solving problems. (laughs)

It is also my job to motivate my team and show them that their contribution to our cause is very important – simply being there for them in every situation.

You started at Anexia as an IT dispatcher. In the meantime, you are Team Lead Service Desk and lead a support team. How have your tasks changed since then?
I started by keeping track of our ticket system. That means distributing the tickets and finding out if a similar one already exists. If so, you have to make a connection to each other, keep track of the status and comments etc. Now I already know it quite well. But in the beginning, it was a bit hard for me to get into it, because I didn't have this deep technical knowledge at that time. But with the help of others I learned relatively fast how things are connected and especially the urgency of the tickets. Due to the fact that I became Team Lead Service Desk, the support of the Anexia subsidiary Telematica joined the team and others were trained in this area, my field of responsibility shifted a little bit. I always support my team wherever possible, for example, I still help with ticket monitoring. But I see my main task in transporting the requirements imposed on us into the team. But what my job also includes: motivate my team and show them that their contribution to our cause is very important – simply being there for them in every situation.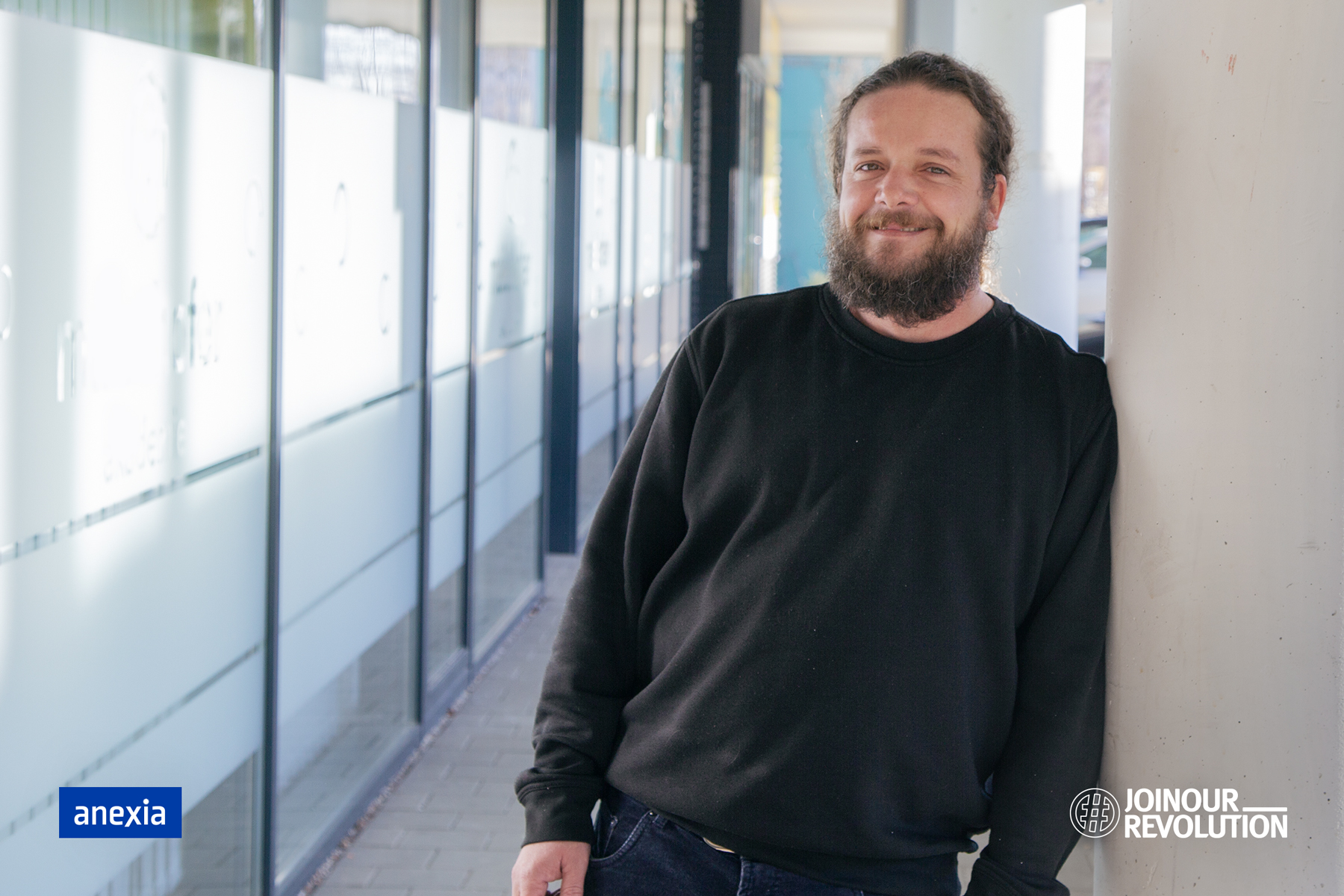 What exactly does your team do?
On the one hand we are the first contact for netcup and Telematica customers. We talk to the customer and try to help as best we can.
The other thing is monitoring. That has more to do with internal communication. So, when a red light lights up in our monitoring tool, we have to check what's going on and be in contact with our colleagues. And like I said before, we're still monitoring the ticket system. But I have to mention that my team is doing a really great job, especially considering that our department has just been set up.

What did you do before you came to Anexia?
A lot (laughs). I started out working in my parents' locksmith shop. There I did back office and HR tasks and also worked as a locksmith assistant. After that I worked in a fireworks company and was paid for "playing with fire" in a manner of speaking (grins). Then I was in a pet shop and for a short time I was also a sailor in the Wörthersee shipping company. I worked in this building one floor below, as an administrator in an entrepreneur start-up program. After that I worked in the exclusive lighting trade and was again in a pet shop. Then I switched to a telecommunications company and finally came to Anexia. So, I think that covers it all (laughs).

That were a lot of jobs and above all they were all in different areas.
Yes, I think that's one of the best things you can do, because that way you really find out what you like – at least it was the case with me. I haven't had a job yet where I went to work on Monday as easily as here or where I didn't have the feeling after a holiday: no, I don't like to go there.

At Anexia you aren't only Team Lead Service Desk. You are also once a week our Head of Kitchen Operations. How did that happen?
A colleague from Platform Solutions used to cook from time to time, so I thought I could try it too. It was very well received, people enjoyed it and so it took on a little momentum of its own. We have introduced a cash desk where everybody gives voluntarily, and I can usually feed everybody with sixty euros.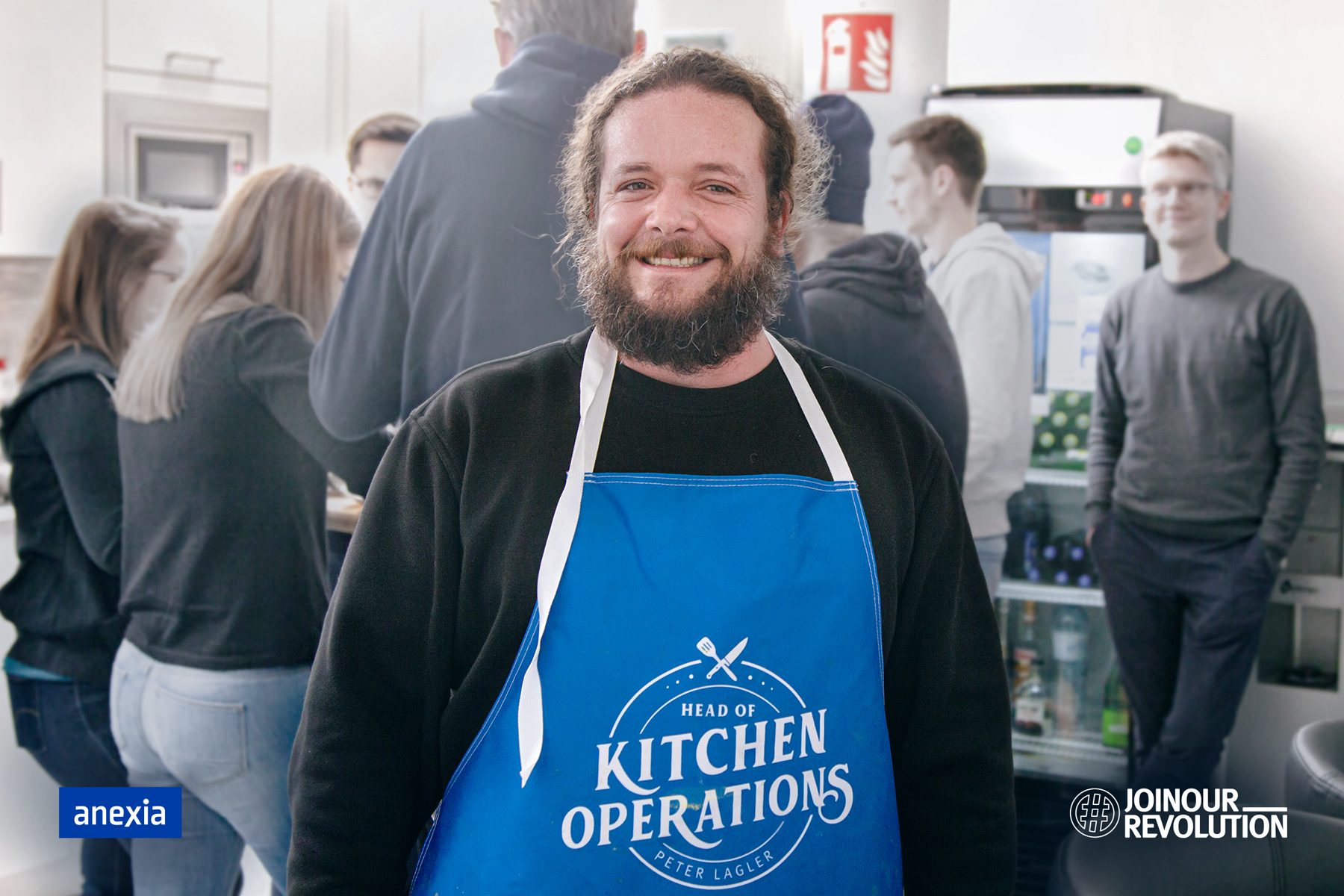 You've tried so many jobs, how come you've never been a cook?
There's a reason why I never became a cook. I can't stand in the kitchen Monday through Sunday and cook with love and passion. That's why I'm happy to cook for everyone here once a week. I am often asked: "Why do you do this? I would never do that myself." But for me it's the opposite. It's not a big burden for me. I think it's a wonderful opportunity to try things. It's also really exciting to handle these huge quantities and get the maximum out of this small kitchen. And then, when everything is ready, all come together, like we used to do around the campfire (laughs).

Yes, I think that's very important, too. I see my colleagues more often than my son, and therefore we should all contribute a little bit to be on good terms.

I think it's nice too, because it brings all the departments together.
Yes, I think that's very important, too. I see my colleagues more often than my son, and therefore we should all contribute a little bit to be on good terms. I, for example, cook, others organize poker evenings etc. And I always try to have a positive influence on everyone and approach everyone with respect. Life is often a bit like a market – you have to bargain and meet in the middle, then both are equally satisfied or just dissatisfied (laughs).

Did you used to help your mother in the kitchen or how did your passion for cooking develop?
Yes, that's where it really came from. The first thing I could cook was popcorn in the pan. That was at the time when "Wetten, dass…" was on TV and the whole family gathered in front of the TV with popcorn. My parents were happy that my brother and I wanted to try something by ourselves. So, the first ones burned, but soon we had good popcorn and that has developed further. But it was a long way until I came to the knowledge what I have today.

Do you have a tip for an amateur cook?
Yeah, the beautiful thing about cooking is that you can be creative. There is a huge range of possibilities and so many different cuisines. And if you cook with lots of soul and love, it will always be good. And try a lot. I was in southern Italy during my HAK (commercial high school) time to actually become better at Italian. That was an incredibly formative time for me, because I suddenly found myself in this new environment in southern Italy. And they have this incredible love and passion for food, so they live there to eat (laughs). There I really got to know food. For example, I had never known parmesan before.

Questions I've always wanted to ask you: How often do you go to Mc Donald's?
Never.

But during the lunch break you probably pick up a roll from the supermarket every now and then, don't you?
No. Sorry to disappoint you, never. (laughs)

For comfortable cooks like me: What is a quick dish for the lunch break?
Spaghetti carbonara can be done really fast. I can give you a tip on how to prepare it. Trick question: Is whipping cream a part of it or not?

I'm gonna go with no.
Right. In Austrian cuisine, everyone would say yes for sure, but that's not true. The greatest secret of Italian cuisine is the pasta water, because while cooking, the starch gets into the water. It makes the sauce creamy. Try this.

What's your favorite food?
My absolute favorite dish right now is cacio e pepe. It actually comes from Rome and literally means cheese and pepper. It is said that in Rome one doesn't meet for coffee but for cacio e pepe. (laughs). It has only a few ingredients, but it is really sophisticated in its preparation. It took me a long time to say: "Now its okay!"

What do you do in your spare time besides cooking?
I have many hobbies. Often, I sit at home in front of my PC and watch cooking videos. But I also have a super great circle of friends and meet them. For example, I like to organize parties at my dad's house where we cook together. These are main points in my life: good friends, good food and of course my son. Show him the world, in a tasty and exciting way. With a child it is the nice thing that if you make an effort in education, you get it back strongly and you see how the things shown by you are put into practice.

Last question: What background would you recommend to someone who wants to do the same thing as you?
I wouldn't reduce it to a career. Especially in this profession or generally here, the personal attitude is important – I think this is the key qualification. That you are a team player, that you try to get involved and that you don't hold on to what you have learned but start thinking in a completely unbiased way and learn and implement it step by step. I get this attitude from my dad, because he is a tinkerer. No matter how complicated something is, he tackles everything and keeps trying until he succeeds. And from this I have learned: daddy manages everything – so everything has to work somehow.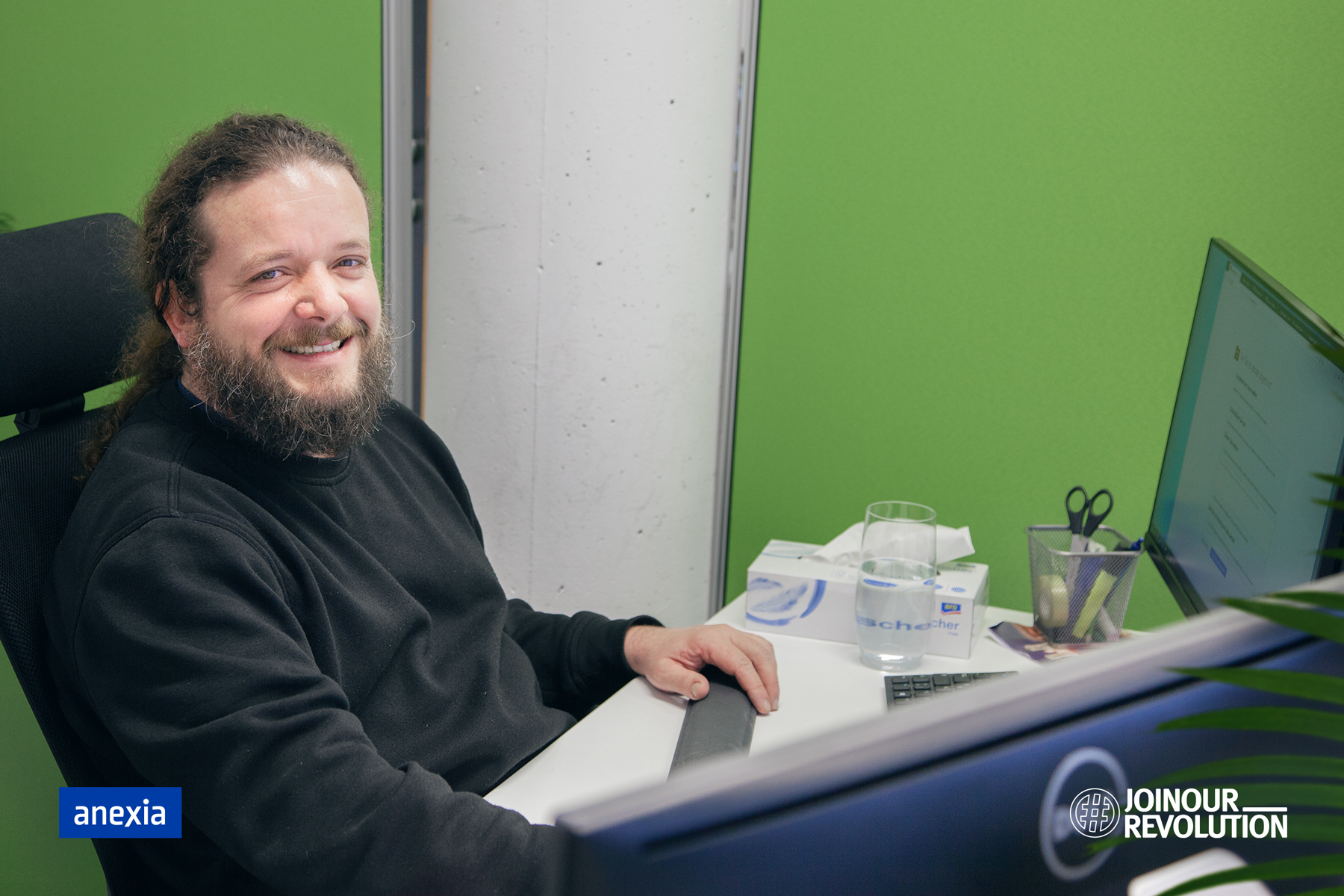 ---
Are you also a hobby cook, magician, dart professional or painter and would like to enrich our team with your strengths? Follow Peter's path and apply now for one of our open positions. We are looking forward to you!