Victoria Rauter: Grow up, take off, and look back from time to time
---
We Anexians are a family. For Vici from the accounting department, this applies in two ways: her brother Michi works as a Senior Solution Architect at Anexia and has brought his little sister into our company. In the #joinourrevolution interview Vici tells us how she not only developed from an intern to an "Account Receivable Accountant", but how she also became that person in her family who dared to take the step, to leave Carinthia and become a fledgeling one.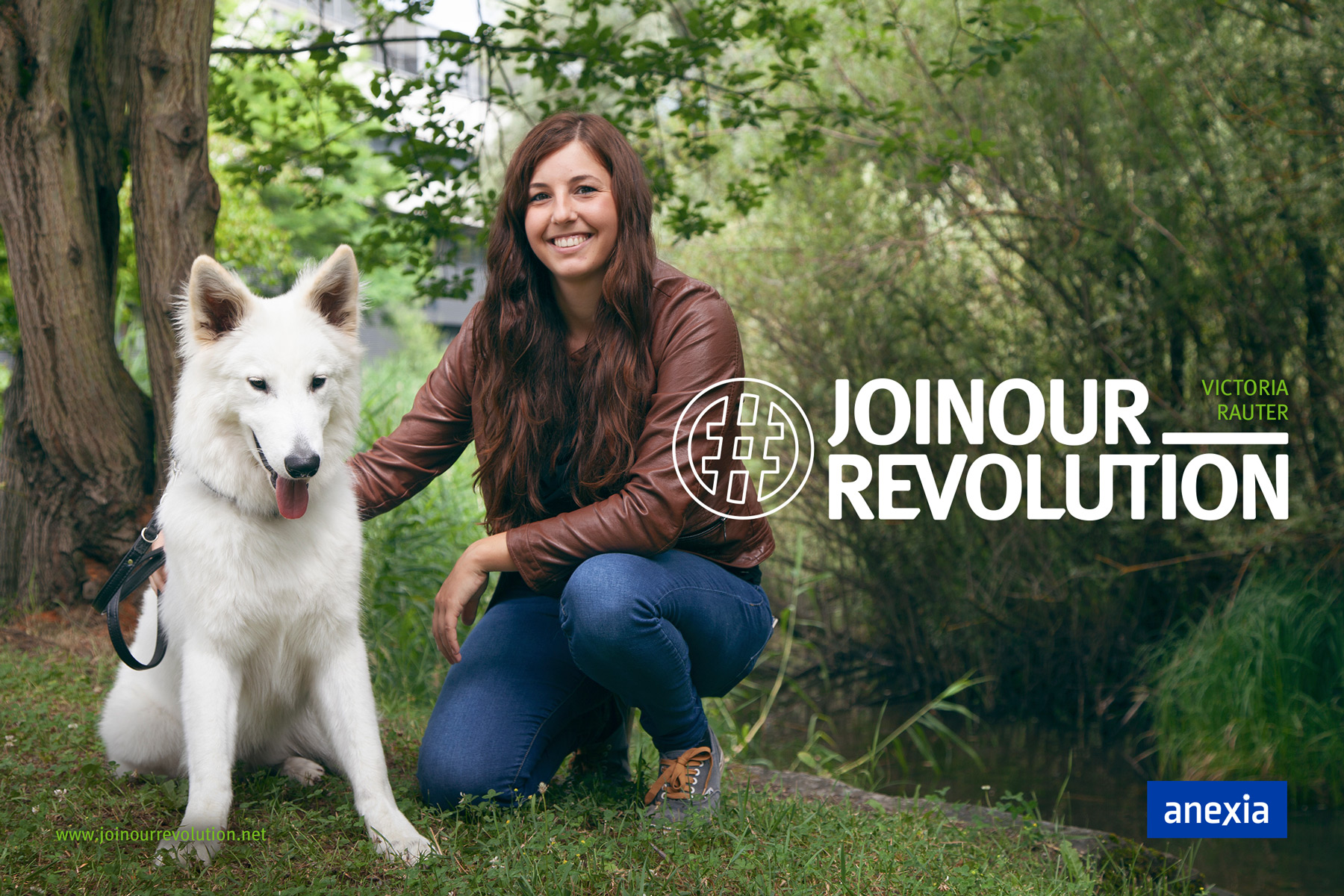 ---

What do you say to people who think being an accountant is the dullest profession there is?
That's what people always think when I say I work in accounting. I don't know about other companies, but at Anexia my tasks and responsibilities keep changing and I don't think my job is boring at all. But yes: During my school days I also thought that bookkeeping is certainly totally boring.

Then why did you become an accountant?
I went to a HBLA, a school with several branches: languages, cooking, tourism, but also business. The latter was easy for me. Still, I didn't really know what I wanted to become then. But my brother was already a software developer at Anexia. I was looking for an internship, and he told me they were looking for someone in the back office. I started at the reception because there was no one there yet who would have been responsible for it. Everybody did a little of it. Apparently I didn't manage so badly because our former head of finance offered me a job at Anexia after finishing school. This is how it started.

And why did you stay? What do you love about your job?
Especially the colleagues, because it is never boring. I moved to Salzburg a year ago and have been in home office ever since, but I am always happy when I come back to Klagenfurt, once a month, and when we all take the chance to go for lunch together. Besides, I have a lot of freedom and can arrange everything myself.

Did you choose to work in accounting and not bookkeeping or did you end up there by chance?
In fact, they just needed someone there when I started at Anexia and I was more interested in accounting anyway. We only deal with customers and process their inquiries and the dunning process. These are exciting, but mainly responsible tasks that pass our desk.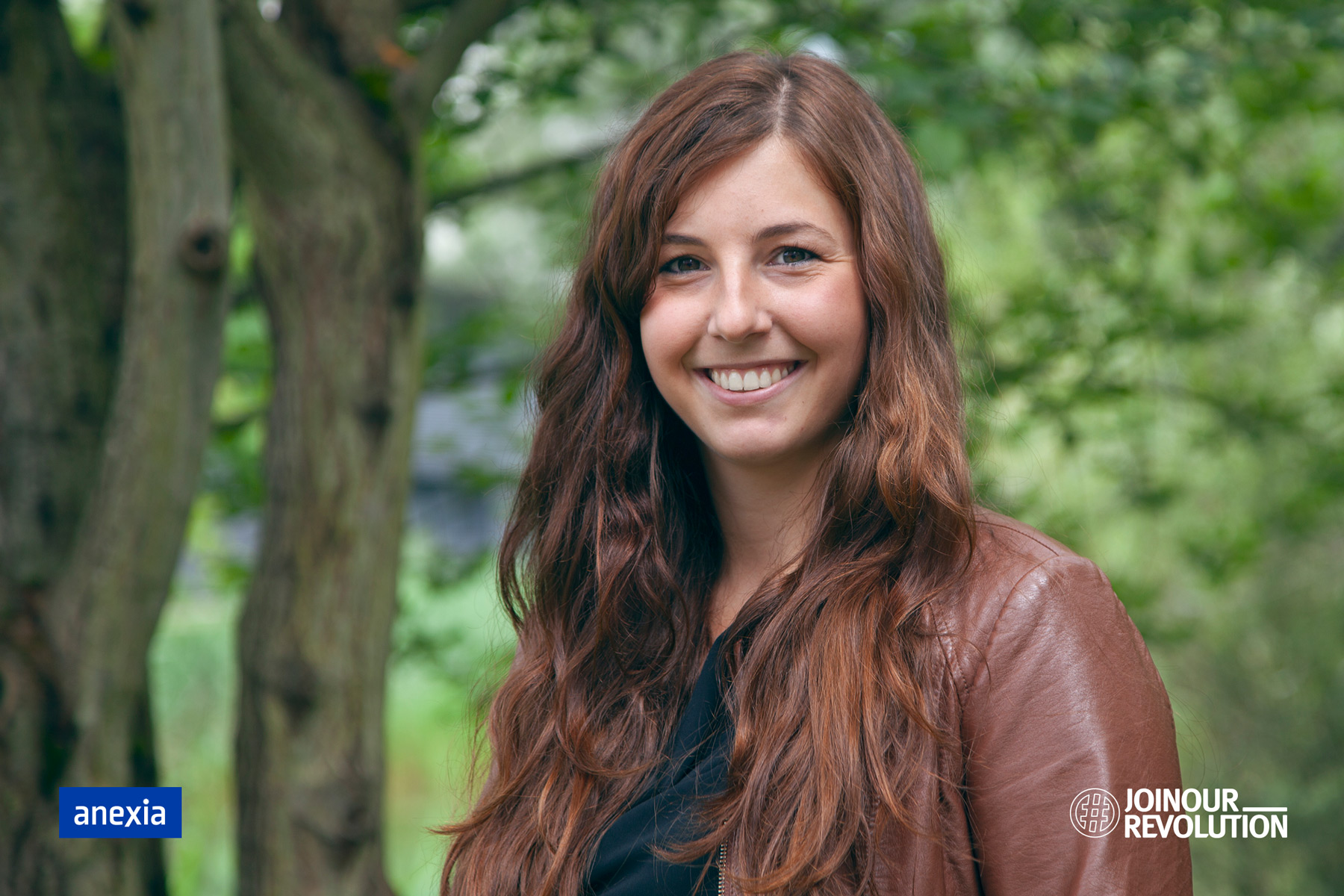 You're one of several employees at Anexia who works in remote office. So you have an ever-changing desk. What are your essentials to turn a table into your workplace?
I always have my laptop and headphones with me. I've got everything I need on my laptop. At home I also set up my monitors and the docking station. The headphones are good for fading out the surroundings and 'diving into the office' plus making phone calls. That's all I need.

So you could work in the Caribbean too.
(laughs) Whether we're at the business beach or in the office, it doesn't matter. And something else is fine: When the weather is nice, I can sit outside on the terrace with a coffee and work there.

Anexia has grown massively over the last five years. What has changed for you due to the growth?
We used to have many tasks passing our desk, the workload grew more and more. Fortunately, the new processes have changed a lot. Now we have our Transition Team, which makes work a lot easier. In the past, every customer request came directly to us, including service enquiries and technical issues, and we forwarded them. We just couldn't have done that anymore.
It used to be more familiar, of course, but it's also exciting to see how everything changes and how colleagues grow with their tasks. By becoming more employees, everyone needed to specialize. You deepen your knowledge, learn new things and become more and more an expert in your field. That's fun, too.

Speaking of specializing: Many of you in accounting are newcomers in accounting with different professional backgrounds. What qualifications does a good accountant need?
Yeah, that's right. Some have studied business administration, many come directly from high school and others have a completely different background: my colleague Luca, for example, studied psychology. For the professional, a commercial training is a foundation with which one can start as a newcomer to accounting. Many of us also did the exam for bookkeeping, me as well because it is simply a little more detailed and you don't have to ask a colleague about every tax question. Additionally to the basic training there is the exam for the company accountant, but that is already for real accounting junkies like our Head of Finance Michaela or our Head of Controlling Patricia. (laughs)
It is important to get the bills out right, because that is an image topic – this is often underestimated.

Furthermore, that you should be good at arithmetic and know about taxes: What other traits do you need?
You have to be precise, not sloppy. It needs a good feeling for how important it is to get the bills out right, because that is also an image topic! Besides the product, this is the service that the customer receives from the company. This is often underestimated.
As an accountant, you need to know how to deal with customers and have a professional appearance. Especially in the dunning process, it is difficult if you don't know why customers don't pay. You have to find the right balance to get customers to pay and still not be rude.

There you need sensitivity and intuition.
Exactly, here we have it again: even career changers like the psychology student can bring in his strengths here. I'm sure he would be great for debt collection. (laughs)

You are strongly rooted in Carinthia: You like to be in the mountains and play the saxophone at the brass music in your village. How difficult was it for you to leave Carinthia?
In terms of culture and landscape, Salzburg is actually not much different from Carinthia. There are lakes and mountains as well. I would perhaps find it more difficult in Lower Austria or Burgenland. Also the people are all very friendly and open, only when I speak, my dialect unmasks me immediately. And so that I don't completely lose touch with my homeland, I still play brass music when they need me.

>You are even more bound, because you have a horse and a dog. Were you able to take them both with you when you moved?
Yes, I was able to take them with me. I've had my horse for almost ten years and I couldn't have left her behind. She settled in quickly in Salzburg, just like I did. That wasn't so bad for her.
The animals are also a good opportunity for me to meet new people. When you work from home, it is often difficult to make contacts in a new place. On weekends I am often in the stable almost the whole day and have to deal with other people. And it's the same with Nanuk, my white Swiss shepherd. With him I go to the dog school and meet people there again. So if they hadn't been, I don't think moving would have been so easy for me.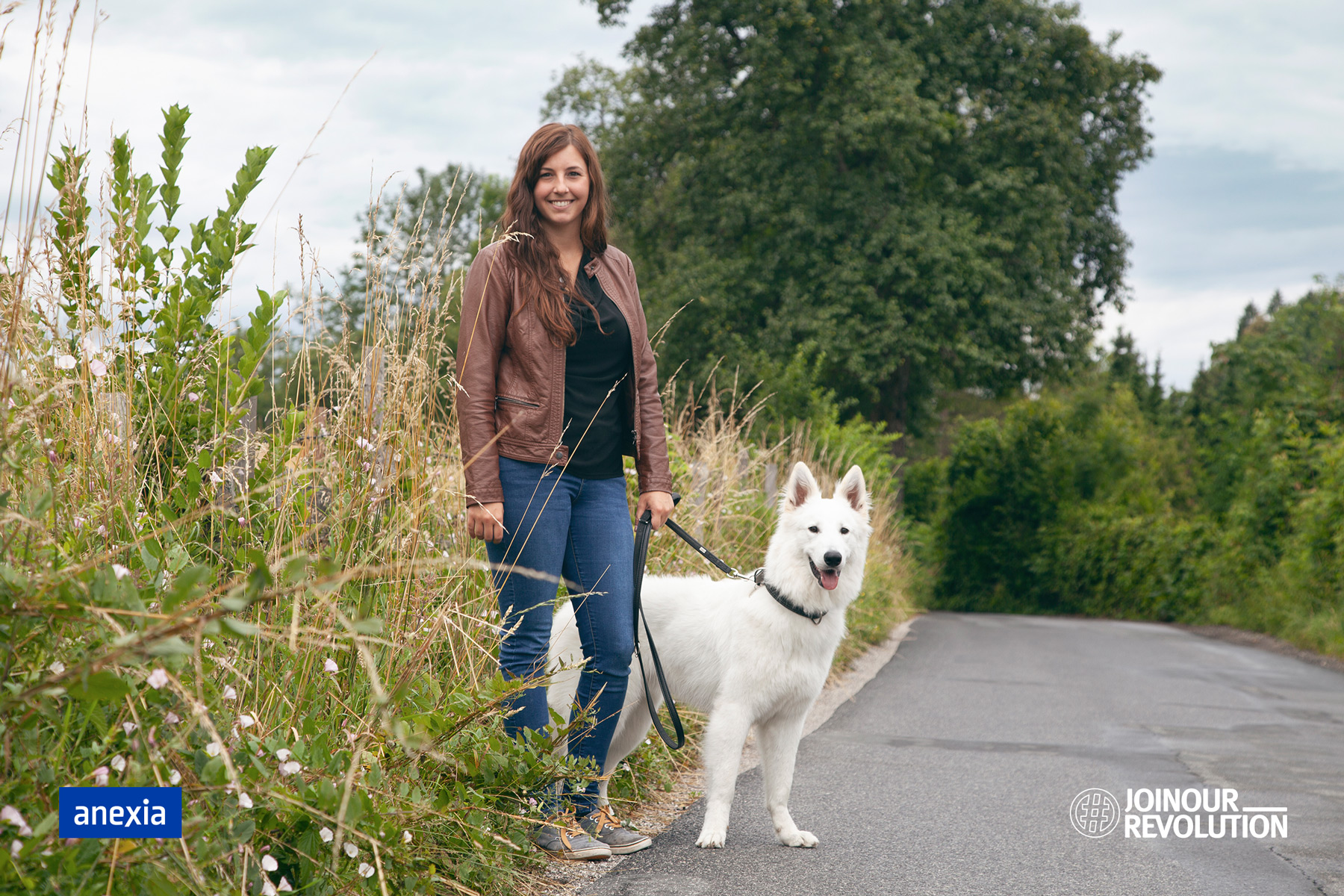 Have you always imagined that you'd go away once?
No. I once spent 3 months in France and I got so homesick that I told myself I would never leave home again. And now it's just the way it is. It wasn't easy for me, of course, but I just stopped worrying about everything all the time. I'm just doing what I like, so it's not that bad.

And when will you be drawn back to Carinthia?
Good question. I'm still homesick, but I feel very comfortable in Salzburg. I'll take it from here. As long as I'm fine there, I'm not planning on moving to Carinthia. I don't see it all that serious.
I'll take it from here and don't see it all that serious.

The change of your residence is not a lifelong decision. You can always pack your furniture.
Yeah, but I'm afraid a lot of people don't understand that. But that's exactly what I had to tell myself and then explain to all my friends and family. It doesn't mean I'm going to live in Salzburg forever.
But the best part is: The last year in Salzburg has helped me a lot. That would probably not have been the case in Carinthia if I had never gotten out of my familiar environment.

Thanks for doing the interview with me. I wish you a lot of fun with your horse and the dog in Salzburg and many more exciting changes to gain experience.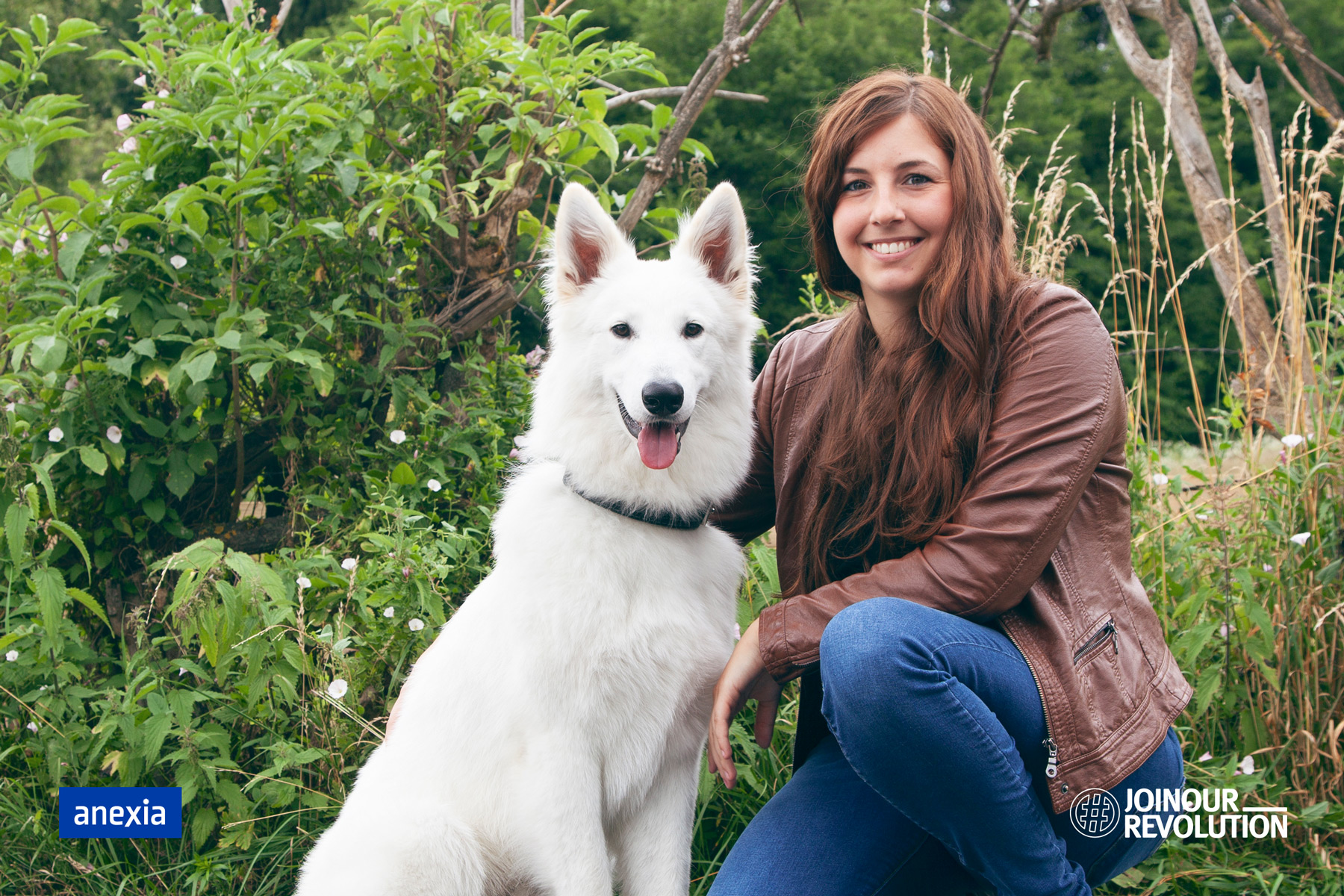 ---
Brave men and women like Vici are needed in the world – and at Anexia. You're one of those? Then apply now: