"Wir geben Zukunft": Federal Minister Schramböck and Anexia CEO Alexander Windbichler sign Charter
---
As part of an initiative to promote inter-company apprenticeship trainings (German: Überbetriebliche Ausbildung ÜBA), Anexia, together with Federal Minister Margarete Schramböck, signs the charter "Wir geben Zukunft" during the minister's visit to the company on 29th April 2019. The charter "Wir geben Zukunft" of the Federal Ministry for Digital and Economic Affairs is intended to further expand connecting companies, the Austrian job market service (AMS) and apprentices.It's a signal to young skilled workers, who get introduced to day-to-day business with this cooperation. By signing the charter "Wir geben Zukunft" Anexia commits itself to the provision of internships for apprentices in inter-company training. In this case the AMS is "employer". These internshipsare a supplement to the already offered apprenticeships at Anexia in the area of network technology, information technology and market communication & advertising.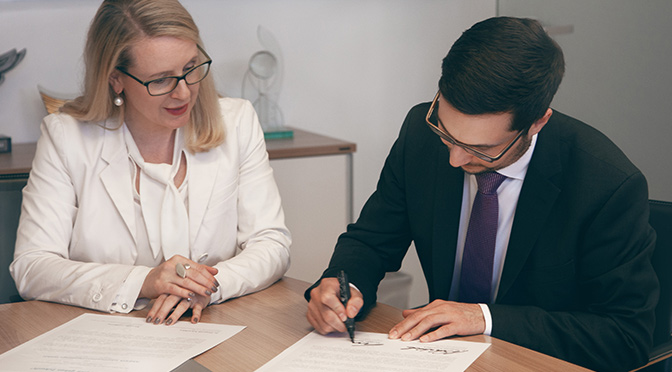 "The training of specialists is a concern for Anexia. We are also confronted with the shortage of skilled workers and have difficulties finding experts for our positions", explains Anexia CEO Alexander Windbichler.
Federal Minister Margarete Schramböck is particularly concerned with the modernization of apprenticeships. The charter states: "The Federal Minister is committed to further develop training programms in line with the needs of industry, to modernize the apprenticeship landscape and job profiles, to innovatively and unbureaucratically give support and services for internships and apprenticeships and to support new approaches in trainings for non-traditional target groups".
"We are currently working on various models to counteract the shortage of skilled workers and also to inspire groups from outside the field to work in IT. The promotion of inter-company training is a further step here", summarizes Alexander Friessnegg, Head of HR at Anexia.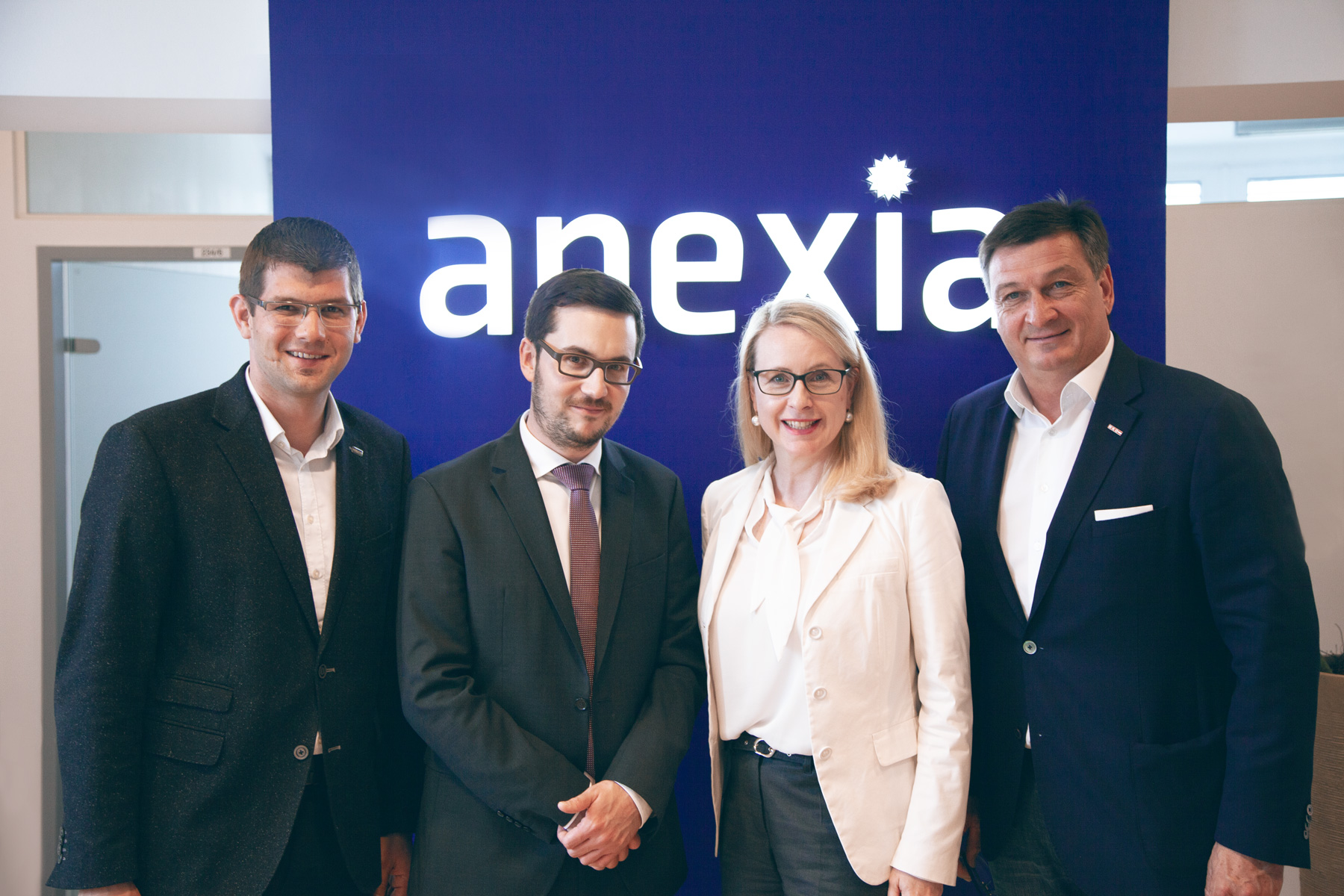 If you need further information about Anexia or the charter "Wir geben Zukunft" contact our press team: