5 important considerations to find the best possible cloud storage
---
Where is that beach photo from your last vacation? A few years ago, the answer was simple. Any file you were looking for was on the PC's internal hard drive. In the worst cases, the search had to be extended to external data carriers and memory sticks. Nowadays, such questions are not so easy to answer.
Because we use many mobile devices, many different storage locations are also possible. First, it is necessary to consider on which device the searched file was created. Was it the cell phone or was it the tablet? Is the file perhaps on the PC at work, or is it on the laptop at home?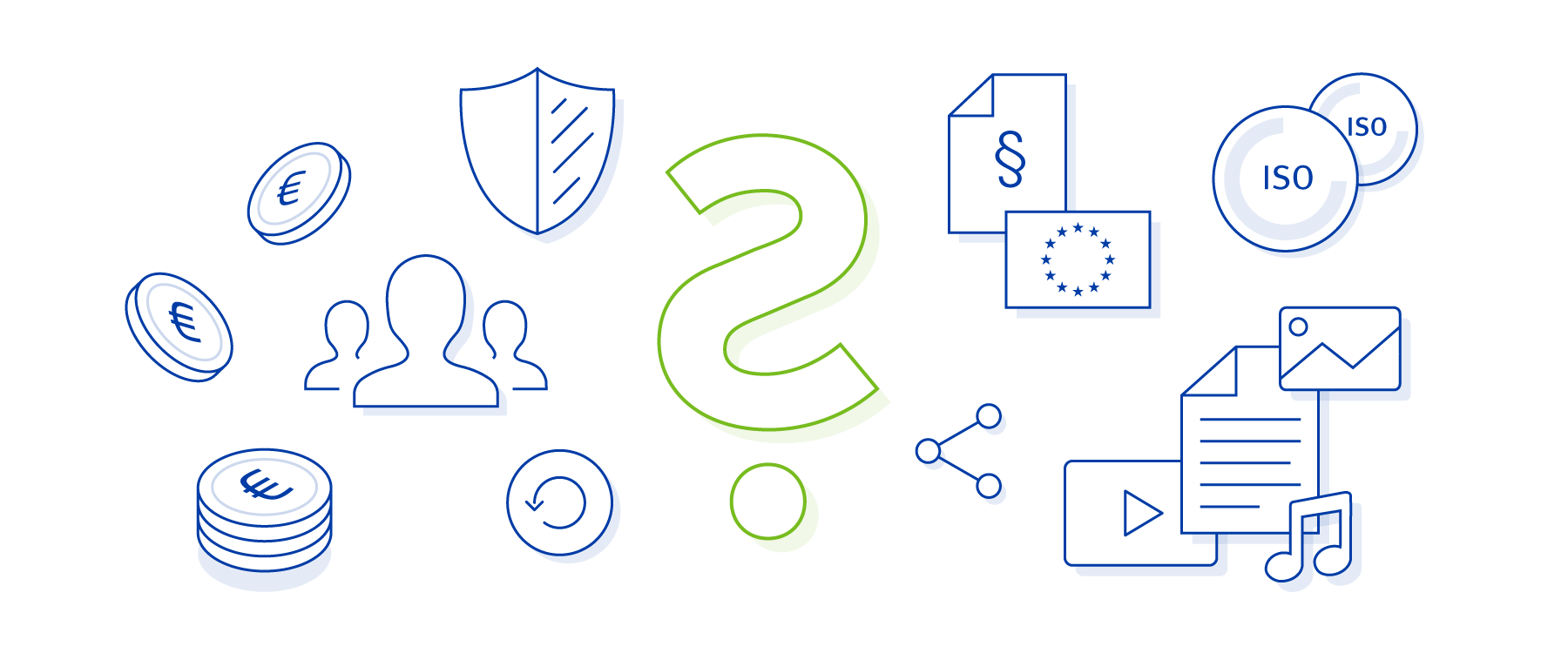 Regardless of whether private or professional use, at this point at the latest, cloud storage as a central storage location is a sensible solution. If all available devices store their data in a central location, then it can also be accessed from any device. That is super convenient. The solution becomes even more practical when several colleagues or all family members share a cloud storage. No one has to worry about transferring the data in case someone else needs it. This happens fully automatically in the background. As soon as a file is edited by one user, the new version is automatically available to all other users.
To avoid potential problems, the following considerations should be made when selecting the best-fit cloud storage.

1) How much storage space is needed?
It always makes sense to start small and adjust the amount of data to the actual consumption. Especially with photos and video, however, small amounts of data are quickly consumed. The more users use a shared cloud storage, the faster and stronger the consumption increases. For this reason, the prices and features of the larger packages should also be considered when starting out, to avoid expensive surprises later on.

2) How many people use the cloud storage?
The number of users and end devices is decisive for the price. It is only when several people share cloud storage that the big benefits come into play. The ability to edit a document simultaneously, version it and make it available to all users makes collaboration much easier and adds significant value for all users.
At the same time, unintentional user errors can sometimes occur. With professional storage solutions, it is possible to retroactively restore deleted files or older file versions for up to a week. In addition, the cloud storage should be backed up daily by an automatic backup.

3) Do I want to afford a free offer?
Some providers vie for the market's favor with free offers. Some software even includes free cloud storage. Of course, in such cases there is always the calculation behind it, to bind the user to the software in this way and, by means of up- or cross-selling, to sell considerably more in the long term than is apparent at first glance.
Free cloud storage offers are only available in small bites. The best-known US provider gives away 2 GB packages. However, you will not be able to get by with that for long and will soon be faced with the decision to select a new package. In addition, free offers are often subject to changes in contract terms and performance adjustments. You cannot expect technical assistance and support either. With most free offers, the data is not encrypted during transmission, but only when it is stored at its destination. On the way there, they could be read and copied at every stop along your route through the Internet. In many cases, end-to-end encryption is only available as an option.
If you cannot afford or don't want to spend anything on your cloud storage and on data security, you also get very little performance for no money and have to be able to live with security concerns.

4) What about data protection?
A picture is worth a thousand words. All documents, pictures and videos taken together tell a life story. Encrypting this data and sealing off access is not paranoia, but self-protection. Who wants to find their beach photo on an Internet meme website? Strong end-to-end encryption and the highest security standards are important parameters when choosing a cloud storage provider, but the physical location of the server must also be considered.
Although all major American providers advertise a server location in Europe, there is always the residual risk that the strict European data protection regulations will be undermined by American laws. The Patriotic Act and Cloud Act give American authorities the right to access all data from American companies in the event of suspicion. It doesn't matter where the server is located in the world.
As a European user, you must have a lot of trust.
In their terms and conditions, American providers continue to refer to the Privacy Shield provisions when it comes to data protection. However, these were already repealed in July 2020 by the Schrems II ruling and have not been replaced by any new provisions.
In contrast, European cloud storage providers are bound by the strict EU requirements without exception. The best ones additionally have ISO certifications, which prove that their quality, security, reliability and stability are regularly tested according to strict standards. These important factors should be considered when choosing a provider.

5) Can movies or music files be streamed?
Some cloud storage offers focus on the word "storage". This means that videos or music files stored there cannot be streamed. If you want to share your media files with family or friends, you must keep this point in mind. Professional providers also offer the option of sharing all files via a password-protected temporary link. A cloud storage with web front-end and image gallery helps to select the files and keep track of them.
In this way, even the beach photo from the last vacation that you thought was lost can be found again.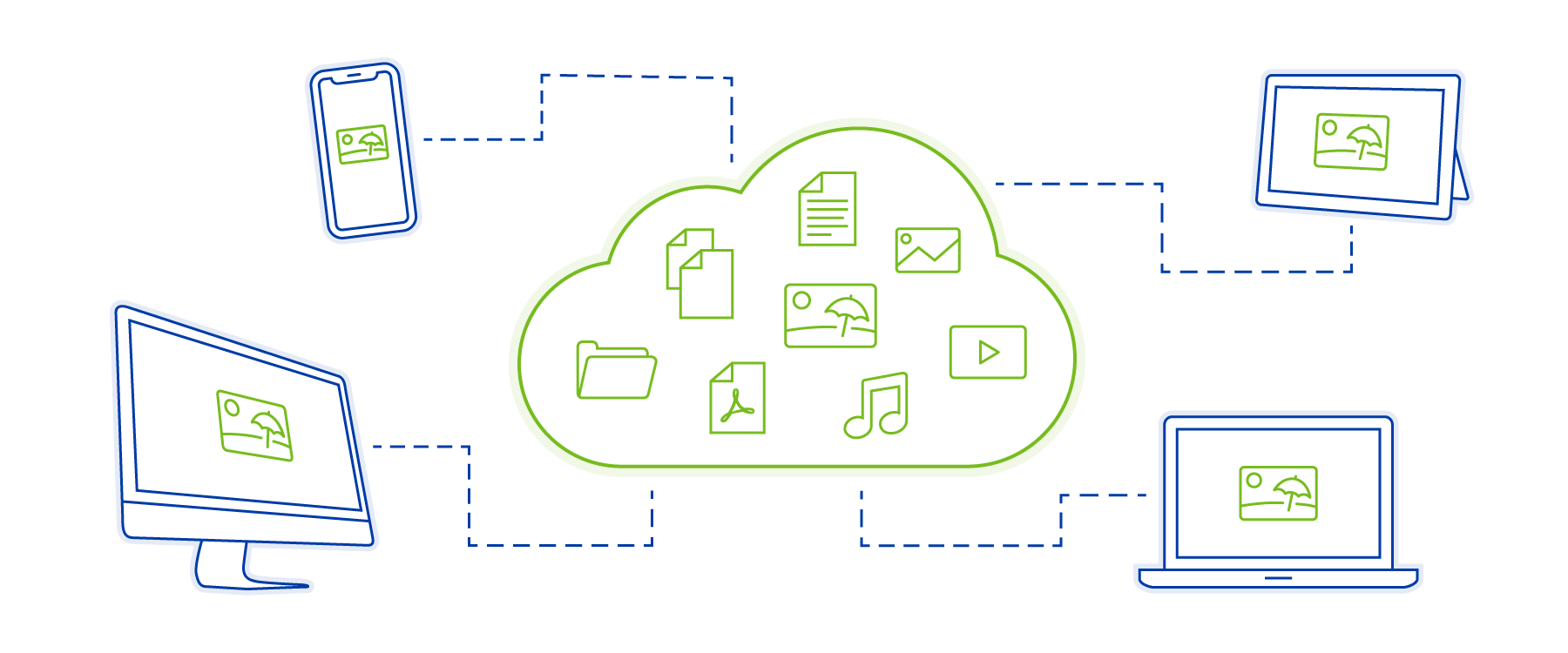 Overview of cloud storage solutions with Anexia CloudStore
Details on the impact of the Schrems II ruling on US cloud providers