5 Tips for Transforming the Office into a Garden
---
Sometimes, it isn't easy to ensure that the office environment is a pleasant one – and I'm not talking about any unpleasant skirmishes between employees. This time it's all about air quality. If multiple people are sitting in a room for eight hours every day, at some point, the oxygen levels are going to be depleted. Opening the windows briefly, for instance during lunch, can help. Alternatively, you can surround yourself with a jungle of plants. In our office in Klagenfurt, Christoph Kompein serves not only as an excellent web developer, but also as our resident gardener whose thumb is particularly green when it comes to office plants.
In his software development office, Christoph has amassed what looks like a plantation. He's been surrounded by all kinds of potted plants for years; this year, his team has dared to push the envelope just a little further. With their very own office-grown vegetable plants, not only is the team well provided for in terms of air quality, now they're also covered should they forget to pack their mid-afternoon snack. Tomatoes, corn, beans, chili peppers, and even an avocado plant have been cultivated and nurtured here with lots of care.
If you are interested in completing their office aesthetic with the help of a vegetable garden, these five tips from Christoph will help you to ensure that your harvest is bountiful:
1. Select the right kind of plants and use good quality seeds
Christoph swears that success starts and ends with the right kind of seeds and seedlings. For instance, anyone who wants their vegetable garden to last for years and years should avoid so-called hybrids, because oftentimes these plants won't bear any fruit after the first year. Anyone who is looking for something a bit more exciting can turn to the older varieties that, for instance, the Arche Noah seed bank has on offer.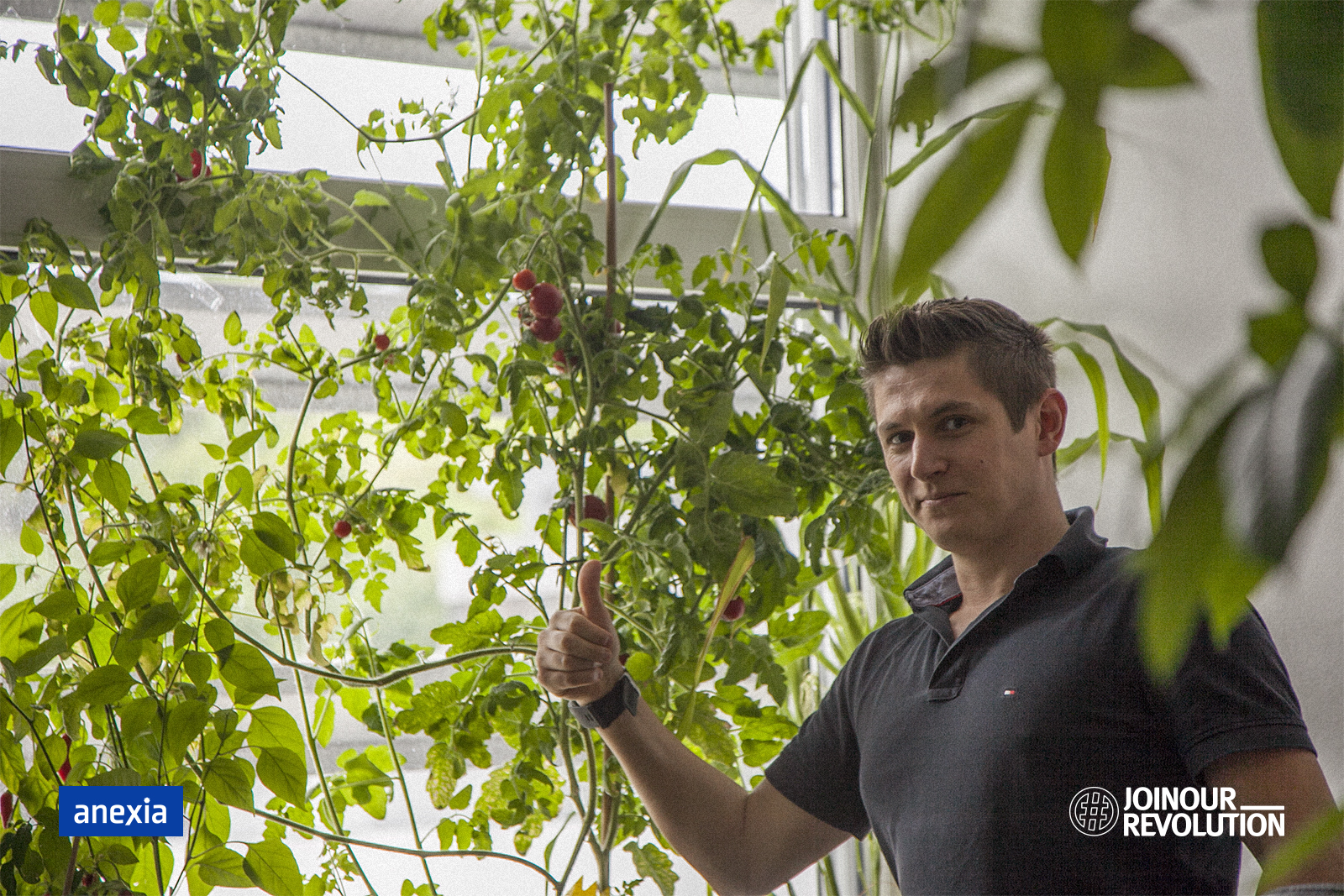 2. Horn shavings as fertilizer
It should come as no surprise that even plants crave something good to eat to help them produce fruit which we, in turn, can eat too. Christoph feeds them organic fertilizer in the form of horn shavings. Because of its origin, this fertilizer contains high concentrations of nitrogen. They like it, the tomatoes and chili peppers.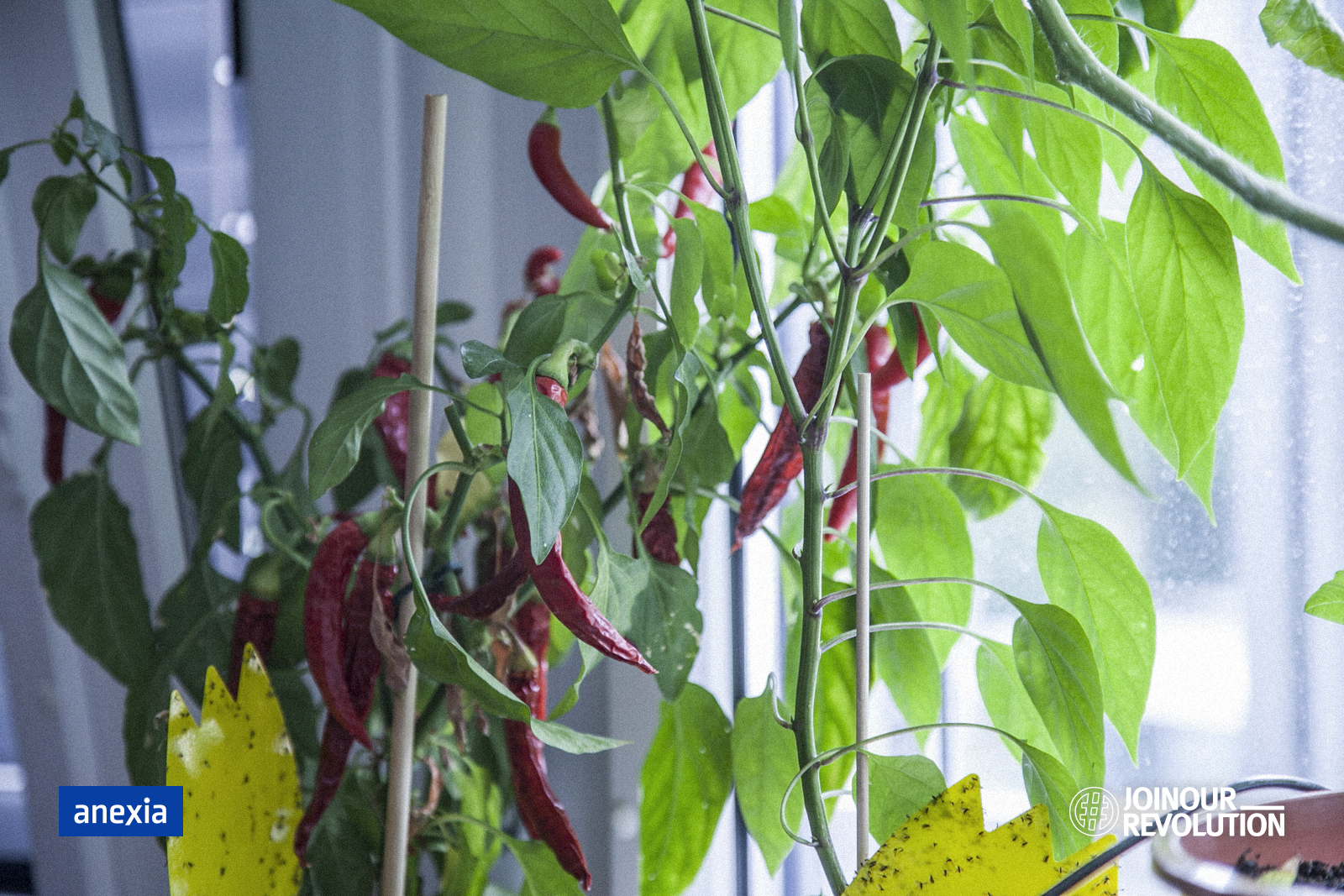 3. Automatic watering
Because the plants also need to be watered over the weekend, and because as part of the IT department, he just can't seem to stay away from technology, Christoph relies on an automatic watering system that is set up to quench the thirst of the tomatoes (and their plant friends) every two hours.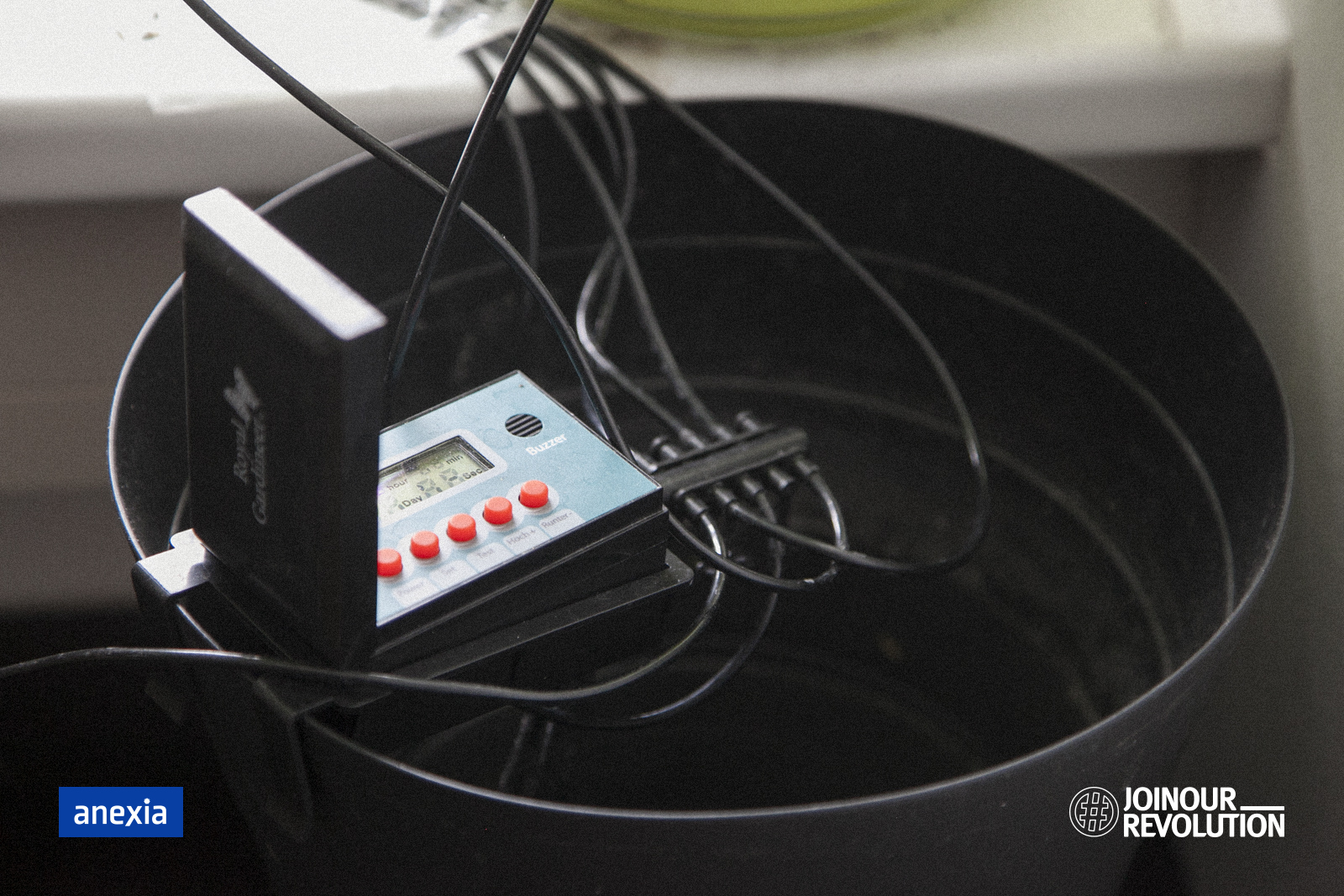 4. Greenhouse effect: Warmth from computers and windows
Anyone who steps foot in Christoph's office can hardly believe their eyes. His tomatoes are over two meters tall and everything appears to be in bloom. What could be causing this – apart from all the tender love and care, of course? Christoph had this to say: "Well, when the sun is shining through the window and with the added heat of the computers, it's just about as warm in here as it would be in a greenhouse. The plants love that."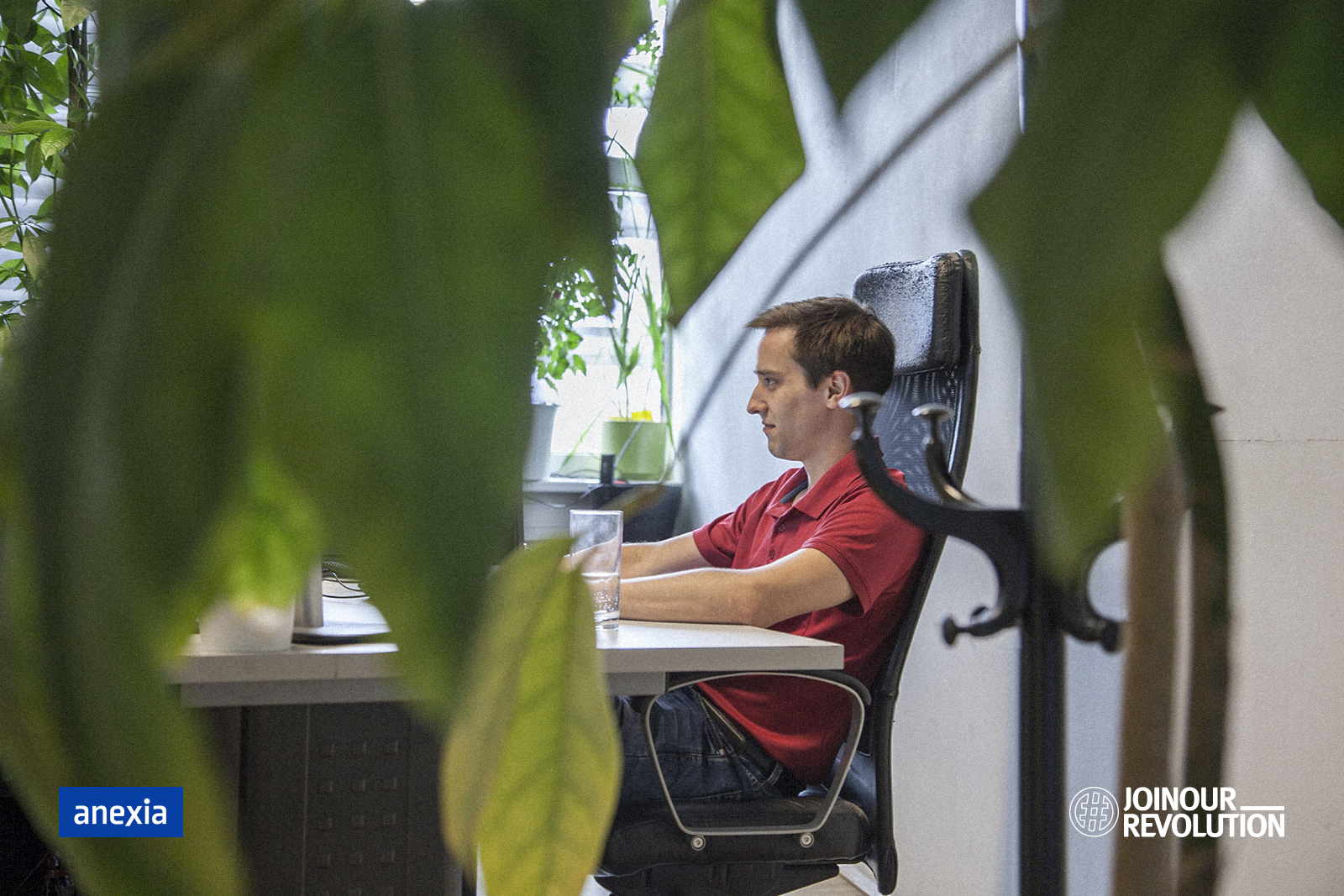 5. Take a few chances
And for the final tip: as the old saying goes, nothing ventured, nothing gained. Do tomatoes and chili peppers sound like peculiar office plants to you? Christoph and his colleague Manuel believe that it's alright to take a few chances and have even tried their hand at growing an avocado plant. And look: It's paying off.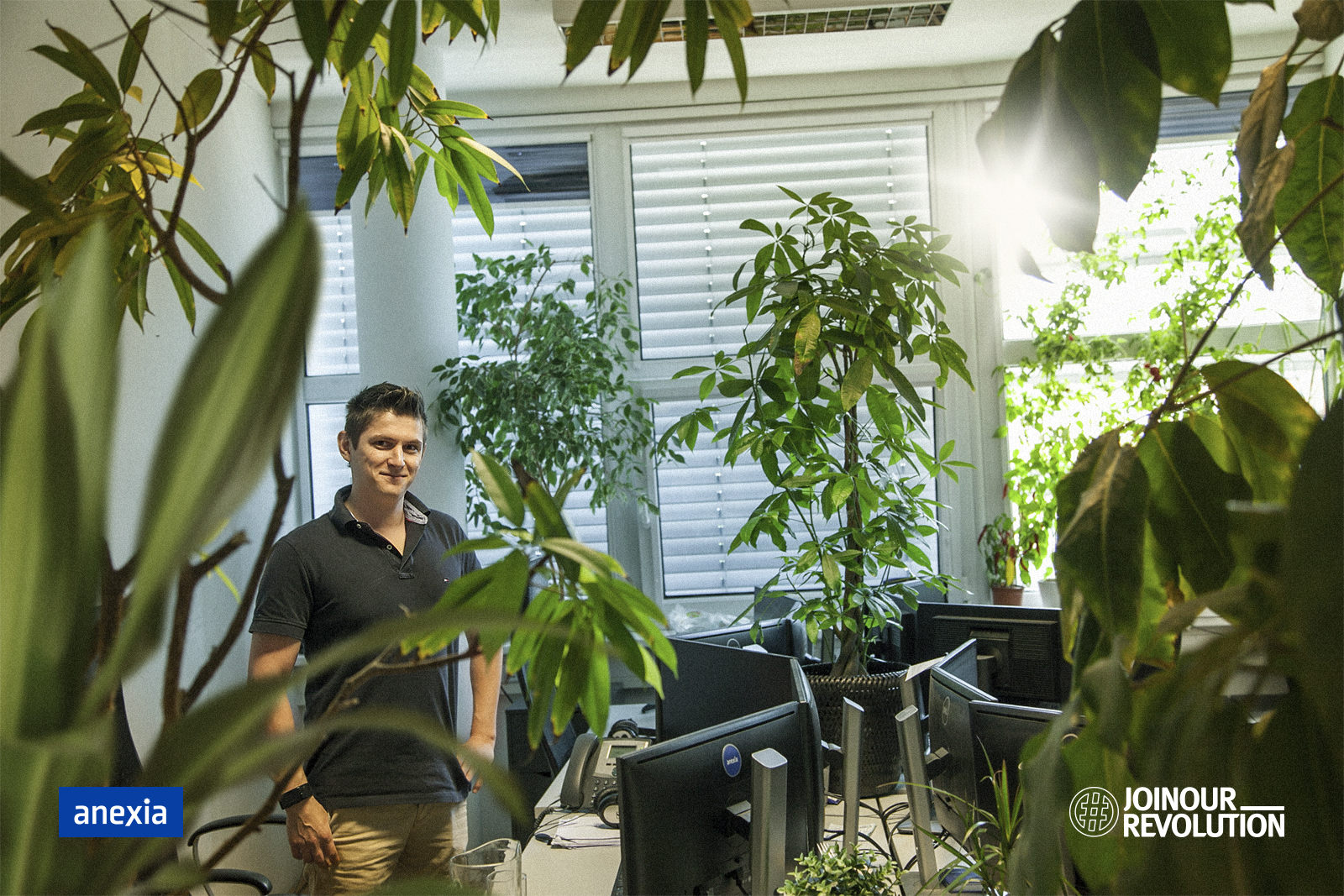 ---
Would you like to work together in a team with these kinds of people? Then apply to Anexia and #joinourrevolution: