New location: Data center in Peru
---
In december 2016, a new location of the Anexia World Wide Cloud was connected: A data center in Peru, more specific in the capital Lima. Lima is by far the biggest city in the country. In the city's district are living almost nine mio. People. The conurbation of Lima and Callao counts ten mio. Inhabitants. Both cities together are the metropolitan region Lima (Área Metropolitana de Lima).
Lima is the most important traffic junction as well as economic and cultural center of Peru with many universities, schools, museums and monuments.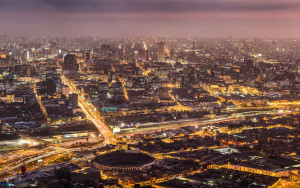 Data Center in Peru: Managed Hosting in South America
Anexia's customers rely on the worldwide infrastructure, especially in South America, where it is hard to find reliable hosting partners and high quality. With our new location, the data center in Peru, we enlarge our network on the southern hemisphere to six server locations. Lima is our first location for Managed Hosting in Peru. With it, we are strengthening the west coast of South America.
More about our data center locations in South America can be found here.