Public Cloud – what does it mean? A brief summary
---
Almost everyone who owns a smartphone, a tablet or a computer consciously or unconsciously uses public cloud services. Let's take a closer look at what this is all about.
The term public cloud refers to IT services that are made available publicly via the internet by a cloud provider to its customers. These can be computing power, storage space, infrastructure, or applications. In contrast to the public cloud, the entire infrastructure of a private cloud is made available exclusively to a single customer.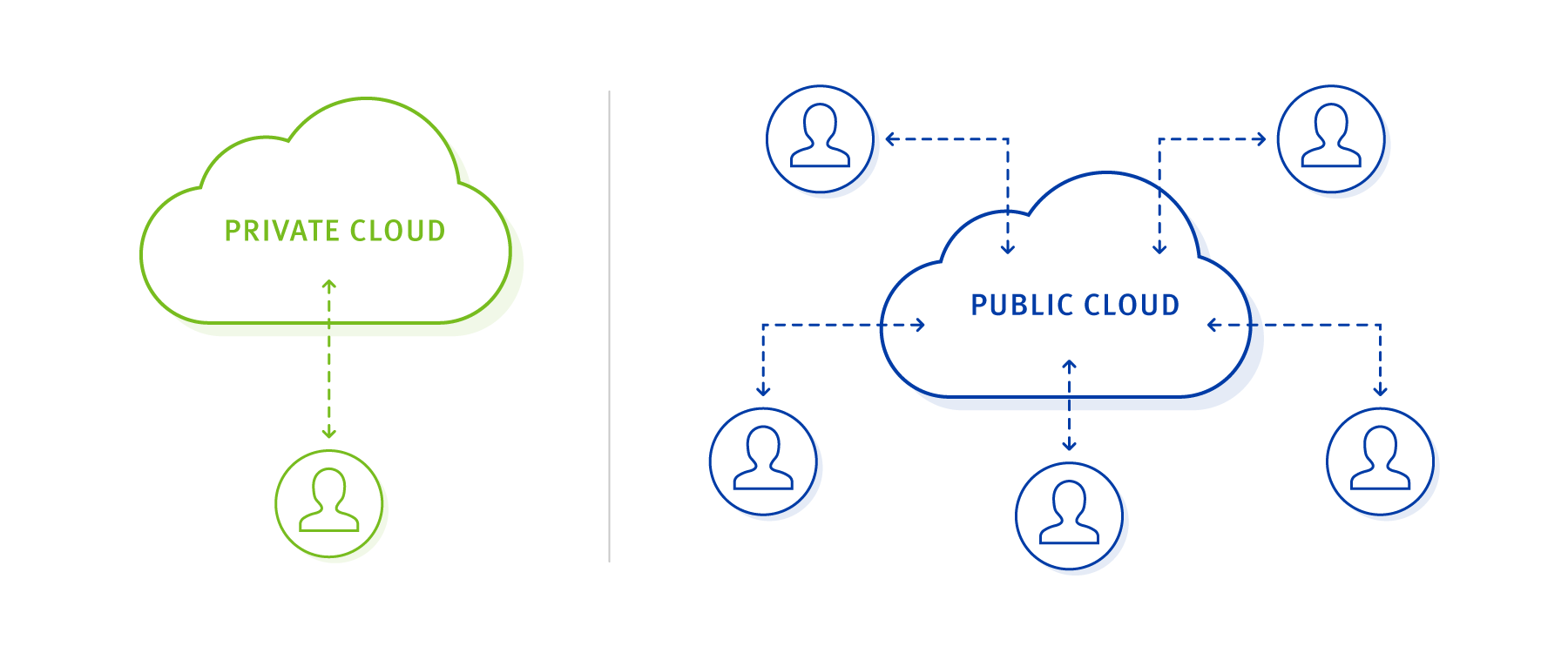 What does the word "cloud" stand for?
The term "cloud" is intended to make clear that the underlying components are not relevant for the provision of the services but are present as if in a fog or in a cloud anywhere, but are not considered further by the user. As early as the early 1980s, clouds were drawn in technical diagrams to express that a service exists somehow and somewhere without describing it in more detail.
Originally, every company had its servers right on its premises. The IT staff had to take care of all the specific IT tasks from hardware to software to backup in these so-called "on-premise" solutions. Like electricity that is drawn from the socket, cloud services also call up the desired power via a data line without worrying about how it is produced. The term cloud computing refers to the computing power or processing power required to execute a workload.
Public cloud in a virtualized environment
The public cloud provider takes care of the infrastructure, maintenance and ongoing operation of the cloud and sets the framework conditions for its use.
To optimize the utilization of all components, cloud services are usually deployed in virtualized environments. Through virtualization and the shared use of resources, it is possible to achieve a cost advantage and pass this on to the customers. For public cloud customers, the elimination of hardware investments, the flat-rate costs for installation, operation and maintenance of the cloud as well as the usage-dependent billing is also particularly attractive from a business management point of view.
What cloud services are there?
Cloud services are either IT infrastructure, IT platforms or software solutions. All variants are referred to as "as-a-Service" solutions, which are subsequently abbreviated with ".aaS". The selection of the appropriate service depends on the usage requirements.
"Infrastructure as a Service" is also referred to as "IaaS" and consists of a complete hardware solution based on processor performance, storage space and network technology. "Platform as a Service" or "PaaS" goes one step further by providing a development layer as another layer in addition to the infrastructure. Finally, with "Software as a Service" or "SaaS", a complete software solution is made available as a cloud service at the highest level.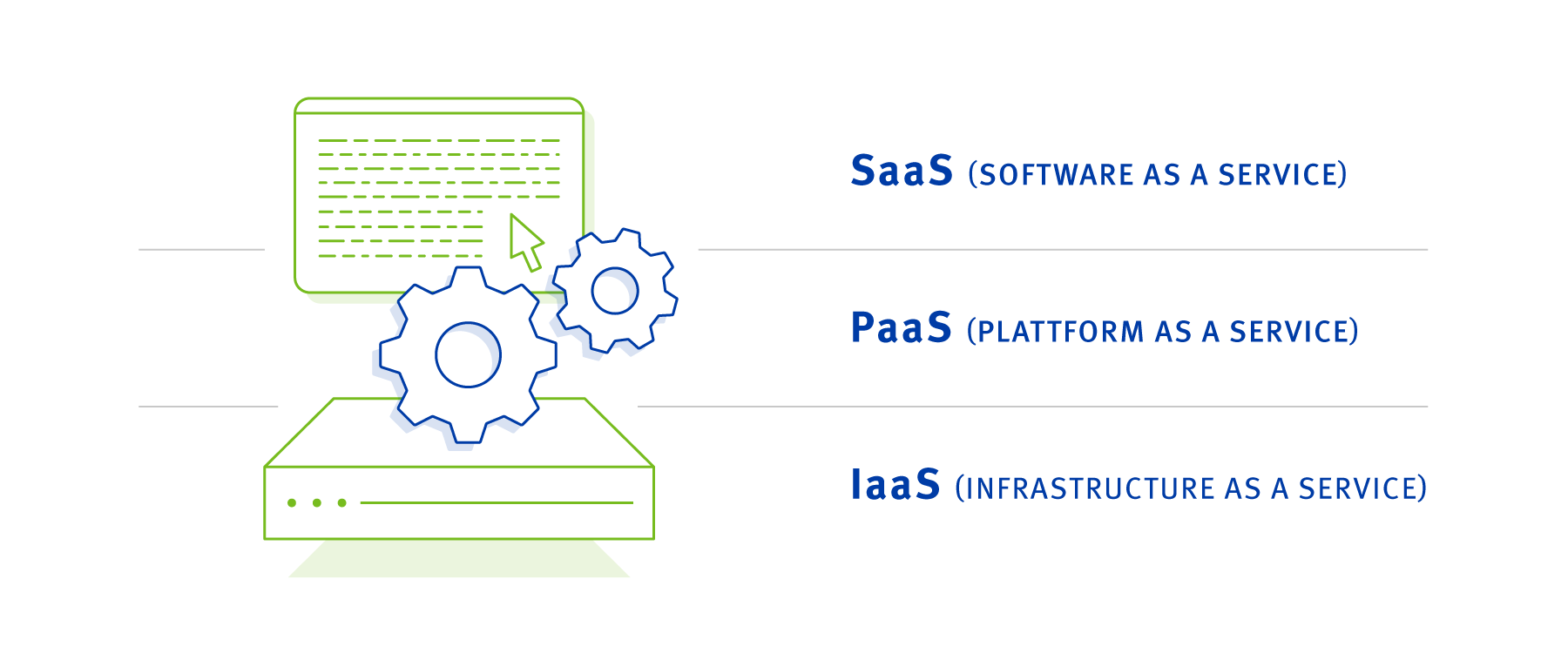 Public cloud services are usually operated in professional data center environments. Modern backup solutions and redundantly designed hardware make it possible to meet very high demands in the area of high availability and failure safety. Modern security concepts can also be implemented more easily and effectively in data centers than with on-premise solutions. For customers, the use of cloud services eliminates ongoing maintenance and troubleshooting, freeing up IT resources that can be used for the actual core business.
Selection and provision of public cloud services
Once the current needs have been assessed, implementation can begin. Public cloud services can be provided quickly and are highly scalable. Every cloud customer is given the opportunity to make their configurations using a self-service tool and to adapt the desired performance to the actual requirements. Choosing a cloud model or cloud services is not an easy decision, because the offers from different providers are usually very different and for this reason also difficult to compare.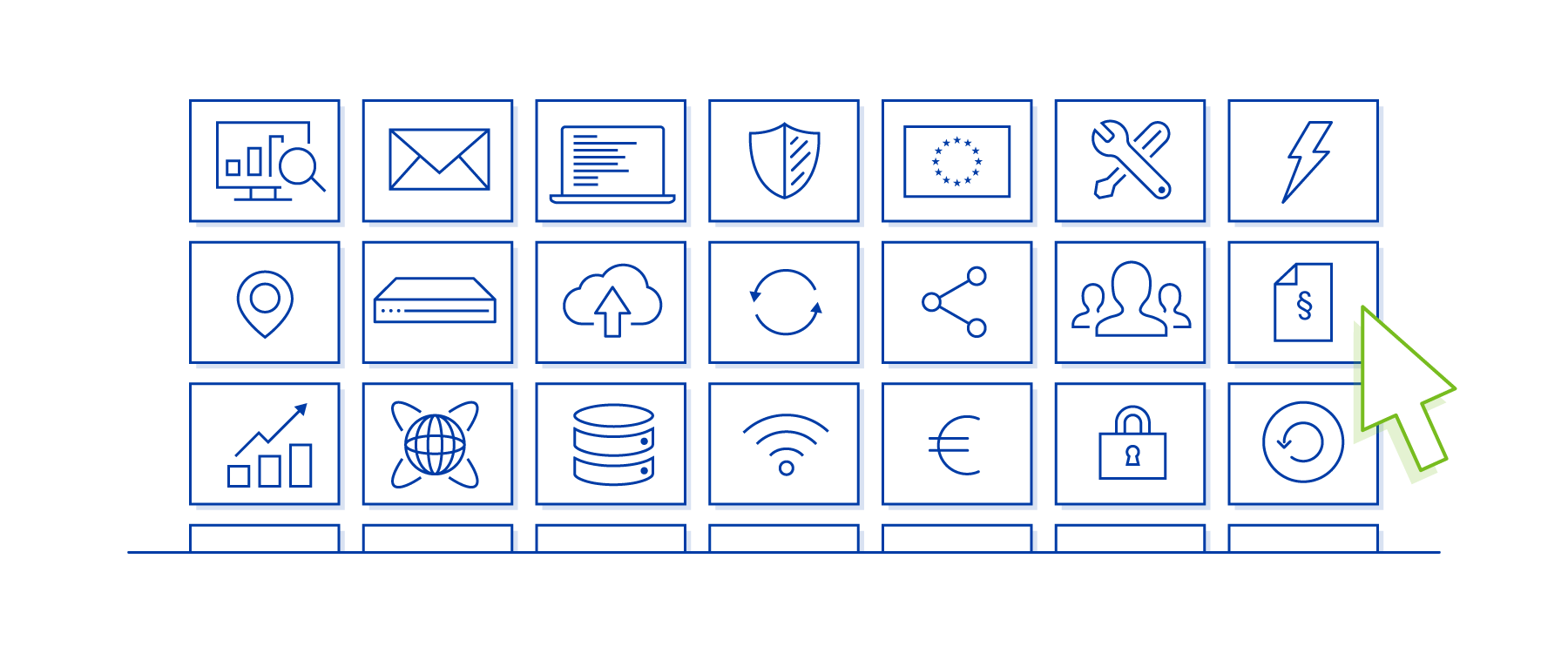 Especially with the very large, international providers – the so-called hyperscalers, complicated pricing models and an unmanageable number of calculation instances lead to many customers paying far more than they use due to the poorly designed implementation of their public cloud services. The physical location of data and backups must also be considered in advance. In some industries, regulations do not allow data to be transferred to external service providers that do not meet European data protection requirements.
Disadvantages of public cloud solutions
Due to the virtualization and shared use of physical components, resource competition and resource conflicts can occur under certain circumstances. This occurs when a noisy neighbor ties up too many resources. This can mean, for example, a constantly high demand for bandwidth or very many storage I/O accesses, which negatively affects the performance of the cloud services for other users and can cause latencies. Even if the provider tries to detect such cases early and reacts quickly to them, one can never completely rule out performance peaks. In such cases, the bare-metal cloud provides a remedy by making isolated physical resources available to the noisy neighbor.
Public Cloud Services from Anexia
The Anexia World Wide Cloud is your one-stop global infrastructure. Get your hosting services like virtual servers, managed cluster solutions, classic colocation as well as IP transit all over the world. With 93 data center locations worldwide, we help you be exactly where your customers are.