The ultimate Anexia year-end review of 2016 – with salsa dancers, clarinetists, and a whole lot of growth
---
Two weeks ago, all the employees of Anexia in Klagenfurt came together for our annual #anxmas party – the Anexia Christmas celebration. Just as it sounds, it was an occasion for the executive management to deliver an address with a look back at the past year. So it is with us as well.
And what an eventful year it was for Anexia. We think 2016 was a great year– much too nice to only tell our inner circle about. So we want to summarize here with the ultimate Anexia annual overview of what made the year 2016 so fantastic. 2016 is the year in which we were able to celebrate our 10th anniversary, and a year characterized by more growth for us than ever before.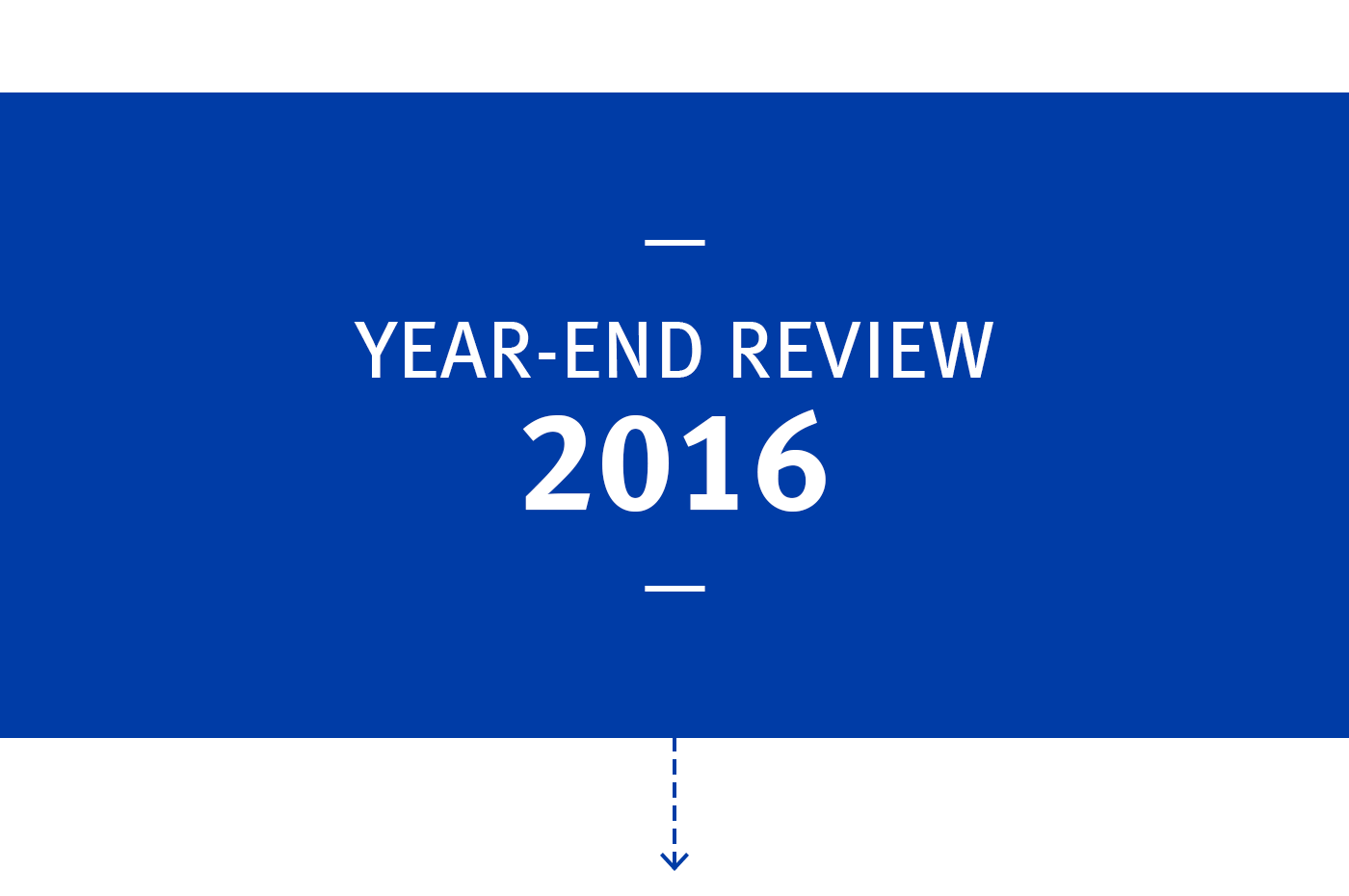 The group is growing
In 2016 we recorded a giant boost for the corporate group. The year was already off to a good start on January 1st, with Telematica joining us. By adding the Graz-based company, we gained broader expertise in VoIP (voice over IP) telephony and landline internet. Telematica supports customers like the Gorenje, manufacturer of large electrical appliances, who are dependent on their telephone hotline for issues like defects in washing machines and rely on the hot wires from Telematica.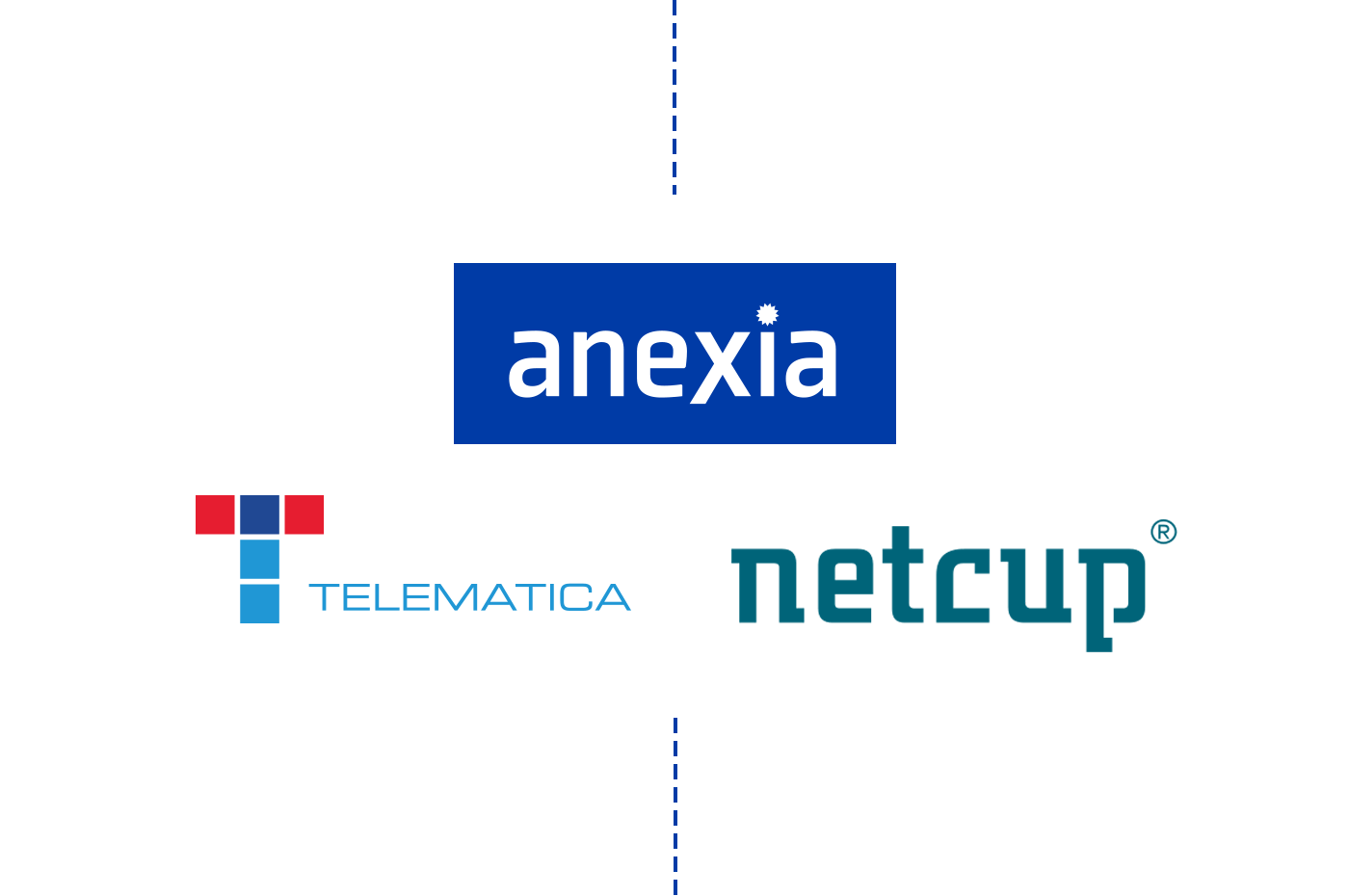 And the year ended just as it started, with a merger. On November 1, Anexia CEO Alexander Windbichler sealed the deal with Felix Preuss and Oliver Werner, founder and managing director, for the takeover of netcup. The Karlsruhe-based company is a German provider of webhosting; with this addition, Anexia has expanded its portfolio to include new areas. We are particularly excited about the cooperation with netcup because we were able to gain a great deal of knowledge in the new area of mass hosting. netcup brings 40,000 active customers and more than 60,000 domains with it.
The locations are growing
With the Anexia World Wide Cloud (WWC), we offer managed hosting around the world. The WWC increased in size by one-fourth in 2016 and now includes more than 70 locations. With the world wide cloud, we have been offering managed hosting to all continents for several years (OK, not Antarctica, though).
We expanded more than just our global network of service locations. Companies that grow also need more space in the office. In 2016 we expanded almost all of our office locations. The Vienna office in the Hofmühlgasse moved to a different floor. Although the rooms looked much too large at the start of the year, we are already getting to the limits of capacity again in the capital city. We moved to new offices in Graz and Cologne in 2016, and expanded our teams a great deal as well.
In Klagenfurt we are expanding at the location in the Schleppe Kurve. We want to aim high, and with the purchase of the top-most floor at least we now have the room to do so – including the rooftop terrace and a fantastic view. But just like in Vienna, what seemed like far too much space at the start of the year is now bursting at the seams. Let's see what 2017 will bring.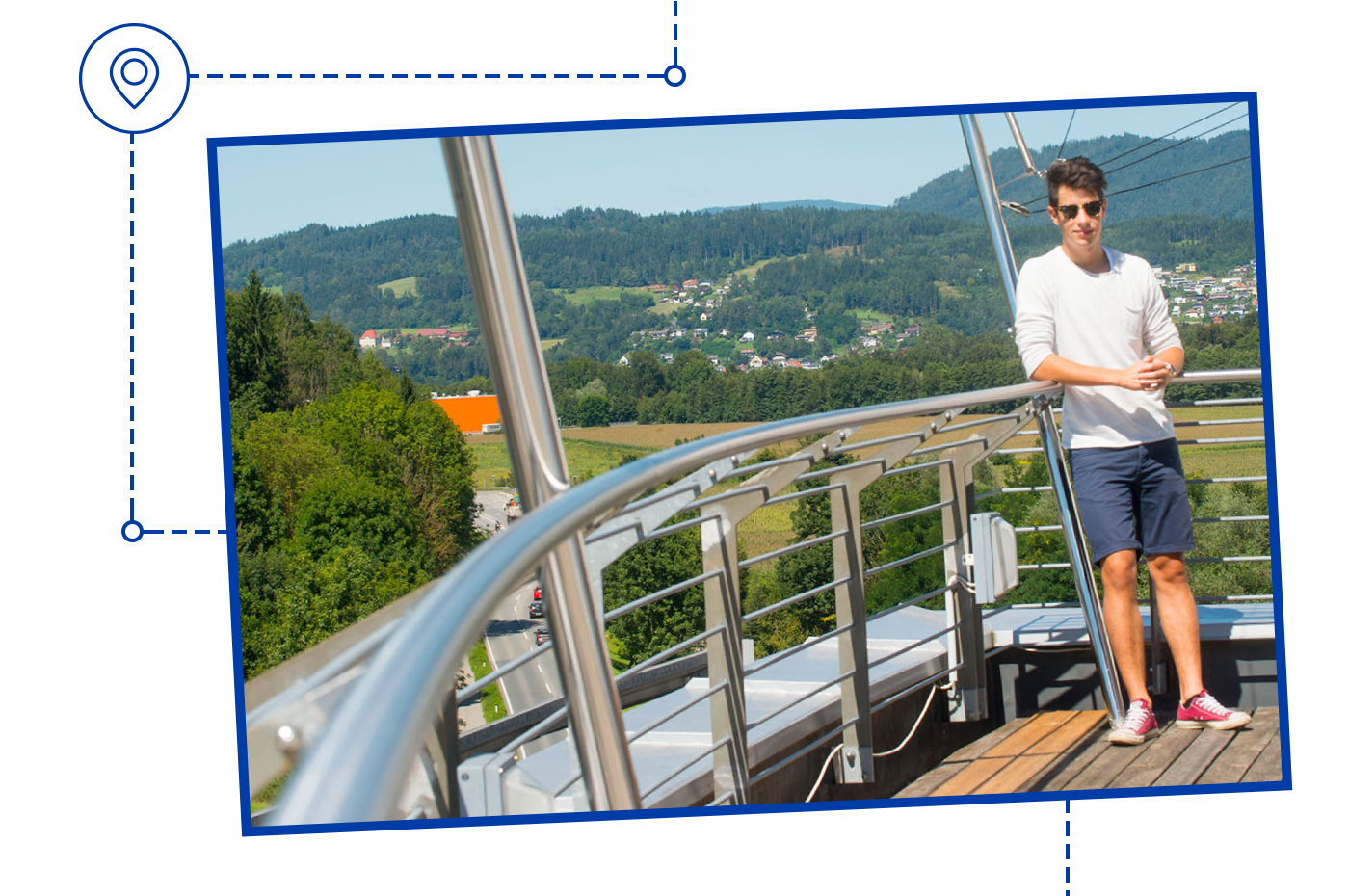 New technologies are researched and developed
Growth is only possible when the products and infrastructure continue to grow as well. Stephan Peijnik and the team from the R&D department, with noses for technology trends and hands for fast implementation, will make this possible not just for 2016 but for all the years beyond.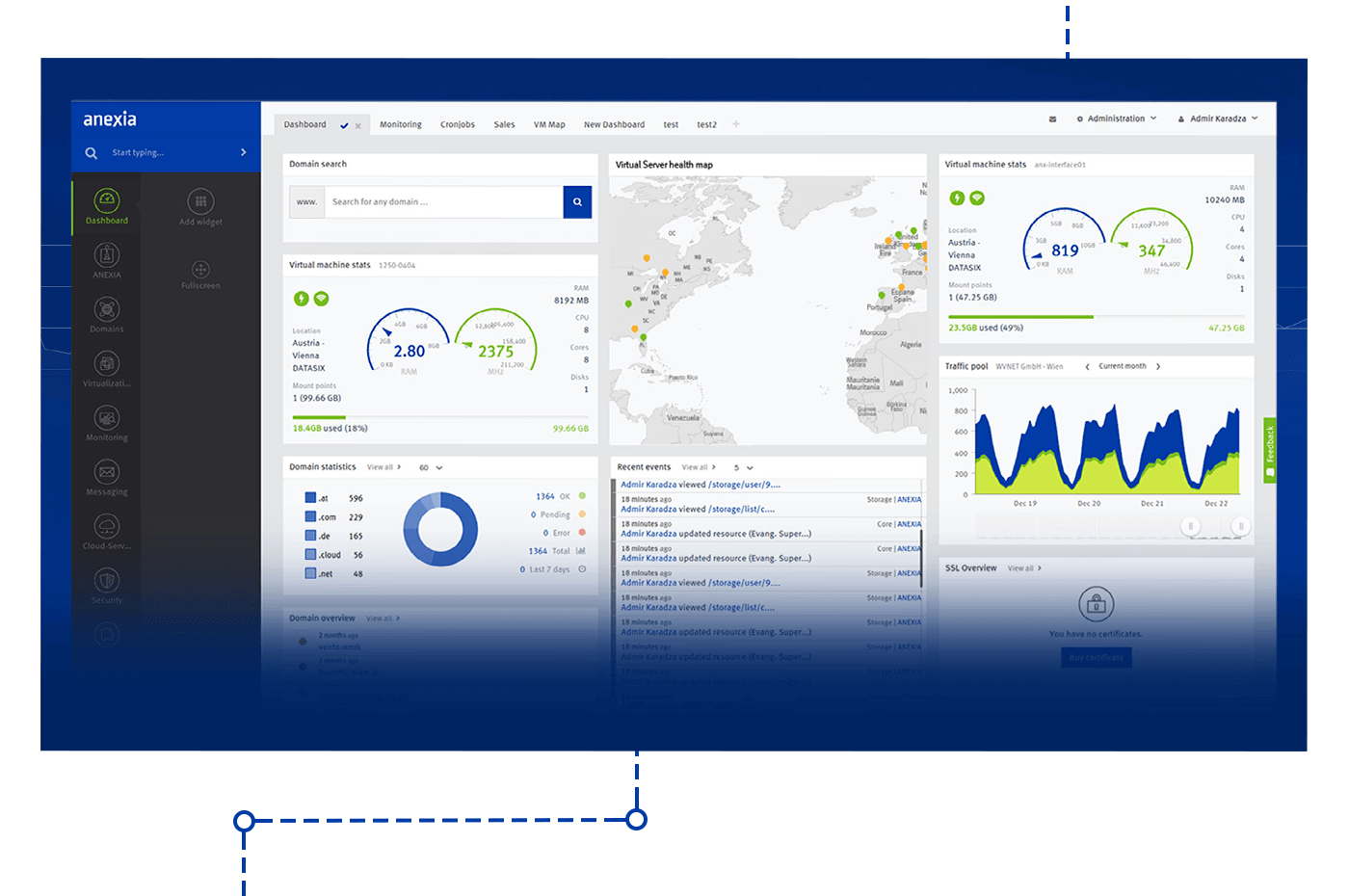 2016 is the year of the Anexia Engine. We are proud to present our cockpit for IT applications in the spring. With the platform solutions team that now includes six members under the leadership of Admir Karadza, we are developing the digitul future day by day a bit further.
Our family is growing
The part that is the most fun, though, is that our family is growing. In 2016 we were able to almost double the number of employees at Anexia. We now have 150 people at 10 office locations around the world.
While the average age was previously under thirty, now it has climbed a bit higher – but with an average age of 32 years old, the Anexia team is as still as sharp as ever.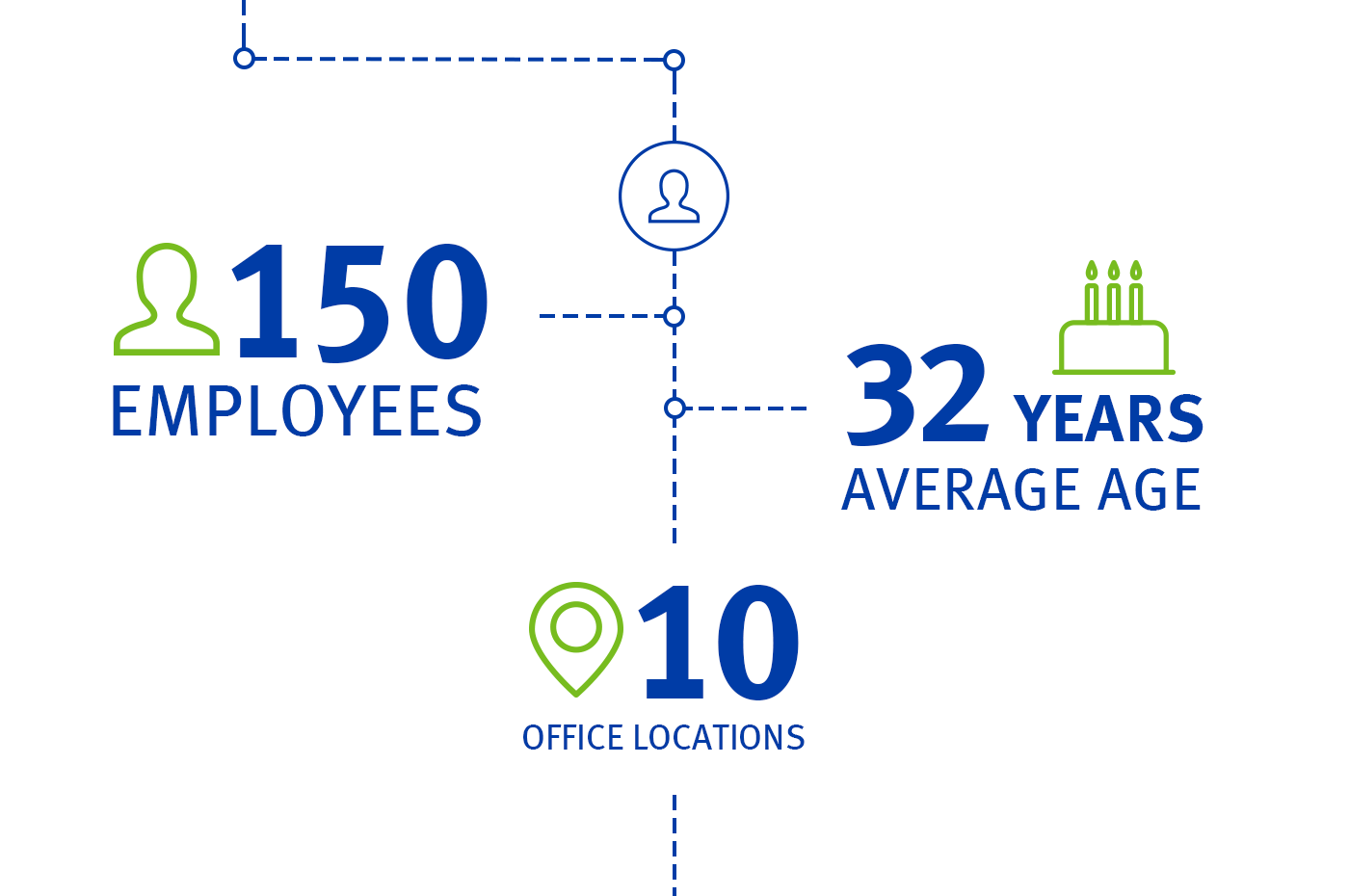 We come from Austria and Germany, Romania and Bulgaria, the Netherlands and Poland, the US, and from Pakistan and China. We are firemen, salsa dancers, equestrians, clarinetists, kickboxers, paintball players, surfers, climbers, mountaineering enthusiasts, and ocean aficionados – but above all we are all united as passionate employees of Anexia. Only with a reliable basis like this are we able to bear the great responsibility for our customers.
We look forward to an exciting, eventful, and continued successful year in 2017. Until then, we wish you a wonderful Christmas – for those who want it, a white Christmas – with relaxing holidays and a fantastic start to the new year!