Valentina Schindler: Brains and dexterity earn a pass with distinction
---
If you want to have the best, you have to train the best. Anexia has been an apprenticing company for several years now. We accept apprentices for software development, network engineering, back office and marketing ─ with passion, success and responsibility. We think as company we are not just obliged to ourselves and try to win the best talents for us. No, it's also about to show, that attractive career chances and interesting apprenticeships can be found in less developed regions like Carinthia as well.
One of Anexia's apprentices was Valentina Schindler, who has passed her exams as network engineer in May with distinction. Her apprenticeship made it possible for her to get an excellent education and a save job, but also let her stay in Carinthia ─ the place, she calls home and that she didn't want to leave.
If you are training young people, you are fighting against the brain drain. We want to invite you: offer apprenticeships and become part of our mission: We want to prove, that less developed regions like Carinthia can offer more: #joinourrevolution.
What is needed for an excellent apprenticeship and what is it like to become a network engineer as a girl. Valentina can tell us more.
---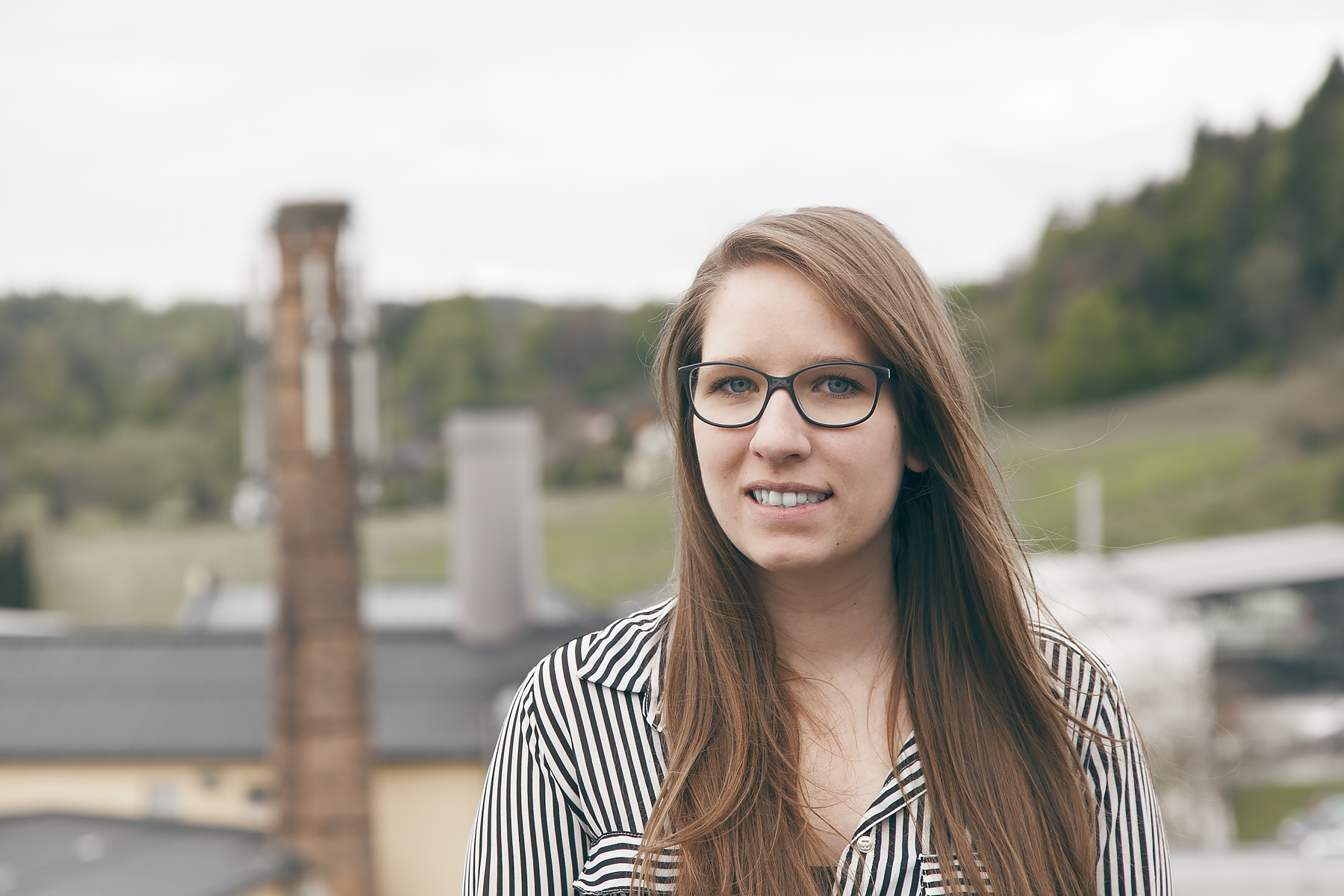 Our sincere congratulations to you on passing your apprenticeship exam with distinction. So what is your professional title now?
The formal title of my apprenticeship was Information Technologist – Technical. Within the company where I work, though, my job title is network engineer.
Let's start with a boring, cliched question: how many girls were there in your class at vocational school?
There were five of us at the start, out of a total of maybe 30 apprentices. But by the end we were down to three – and the only one to pass the final apprenticeship exam was me.
Congratulations! It seems you've got the knack for technology. Did you always know that you wanted to get into information technology?
No. My early plans were very different. When I was a child, I imagined I'd go into studying film or theater. Broadway and the big screen were two of my big passions from an early age. And while I was in high school, I also attended a music school in the afternoons, where I had classes in acting, singing and dance for several hours each week.
Well yes, that is rather different. So what caused you to change direction?
It was about moving into the real world. When I was 16, I started working alongside school to supplement my allowance. I was never good at school, and I wanted something different. So I started at that time to work eight hours per week in a real estate office, where my tasks were very simple: sorting through files, handling the mail and the archives, and later on a bit of accounting. After three years, those eight hours had become a full-time job and I wanted to catch up and get my school-leaving certificate at night school. But I was never able to get into it fully, and it was always a lower priority because of my job.
So what led you to network engineering? Nothing you've said so far has had anything to do with it.
Without my school-leaving certificate, I couldn't go on to university, but I also wasn't enjoying my work. The idea of beginning an apprenticeship came out of a phone conversation I had with an IT technician in my previous company. At first, I thought that IT was populated entirely by young men who knew by the age of six how to hack into a server. Still, this technician inspired me to apply to his department in his company – which gave me an ice-cold rejection. As an interim solution, I took a semester at the HTL Mössingerstrasse night school – the same school I should have attended as a teenager. Unfortunately, I didn't have the courage to follow through with it back then. I think that a lot of girls never consider the possibility of a technical education, even though in many cases it would suit them. People always need to have the courage to make full use of their strengths, and I'm afraid I came to realize this rather late.
I think that a lot of girls never consider the possibility of a technical education, even though in many cases it would suit them. People always need to have the courage to make full use of their strengths.
But you went on to find an apprenticeship elsewhere.
Yes. I liked the idea, although at the age of 20, I was not perhaps the right age for a trainee. I had always been able to work well with technology – at home it was always me who repaired things. That is something I probably inherited from my grandfather, who was something in his day that the IT engineers of today also are: he repaired televisions and radios, and even in old age he had a good knowledge of computers.
Yes, and I'm glad now that I got that first rejection, as otherwise I wouldn't have looked elsewhere and would never have landed at Anexia.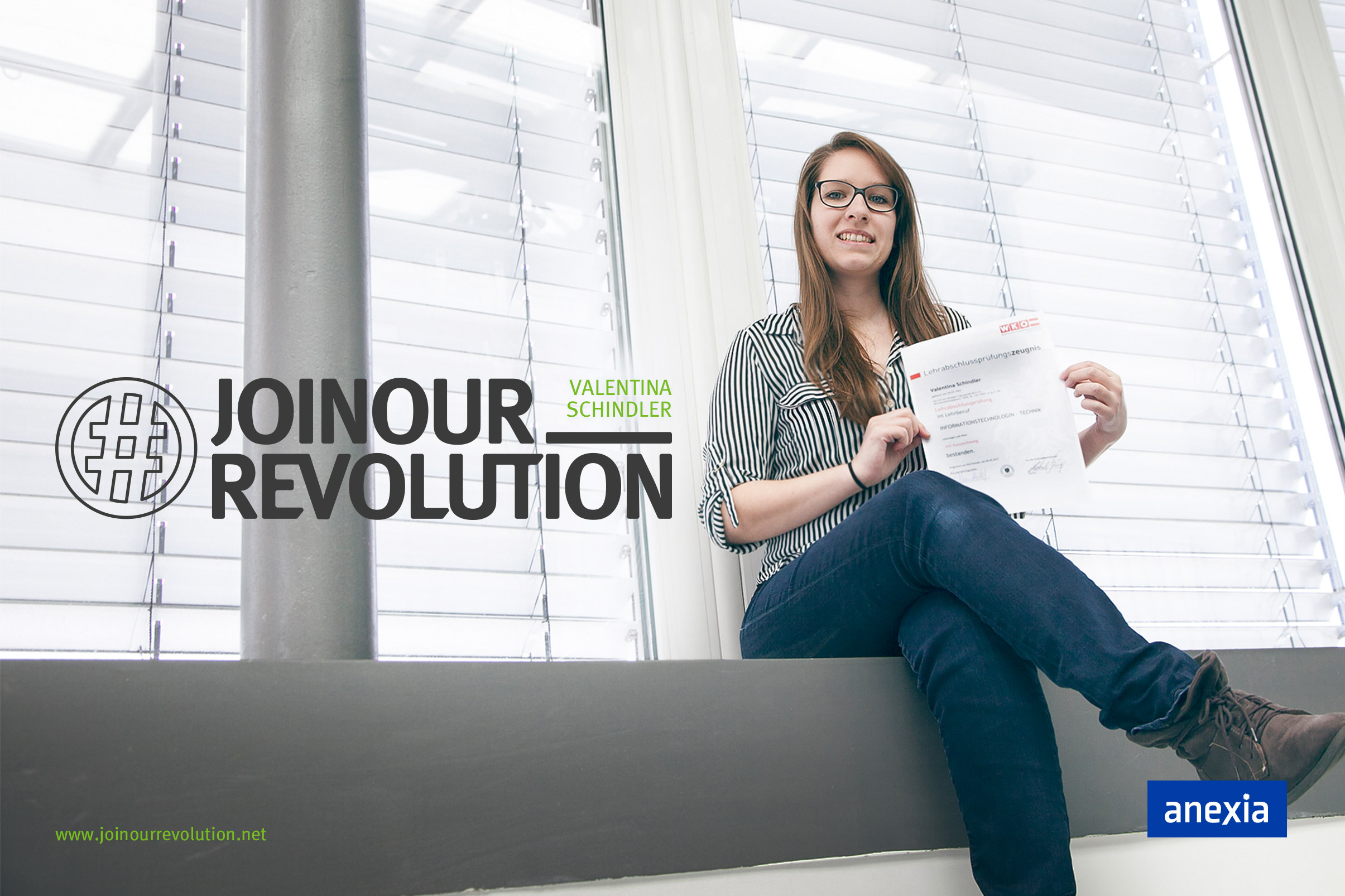 So what do you do all day as a network engineer for Anexia?
My tasks include various things, such as planning and supporting our external server locations. Here, construction and maintenance are the two main points. And with our new Head of Network & Infrastructure, Theo Voss, we're seeing a lot of new developments. At the moment, our main aim is to extend our own backbone; we've invested in new hardware and sent it all over the world. More than that, I'm afraid, I'm not allowed to tell you.
Since my third year of apprenticeship there has also been our 24/7 on-call service, which means that we monitor over 80 external servers and customer systems around the clock. Here we take care of maintenance and monitoring and step into action if there is a system failure. This is of course a large part of our day-to-day work: we receive a steady stream of tickets with fault reports or customer requests that we have to deal with. Even with the best-maintained network – unfortunately, there will always be failures.
How do you conceive the planning of one of these new server locations?
During the planning phase, we determine the type of connection that is needed, how much transit we require, and which provider to give the work to. The choice of equipment we use depends on these factors. In its simplest form, a server location consists of a router, a switch, and a server, and then we double everything. This concept of redundancy, of course, is the beginning and the end, for both the network connection and the power supply. Then after planning comes the configuration. Our network engineers are trained on all the current platforms, which lets us stay independent and means we can maintain all the equipment ourselves. As for installation on site, either this is done by the local data center personnel or else one of us flies out to the site. My first trip, for example, was to London, where I sniffed the air of a non-Anexia data center for the first time. For bigger projects, we may be sent to help with assembly for several days, as recently happened in Frankfurt, where we are currently setting up 20 new racks.
How does the monitoring work here? If, say ─ to stay with our example ─ you get an error message that the server in London is unavailable, what can you do about it? You can't just show up on site and fix it, after all.
System failures can happen at any time, unfortunately. The important thing is that we ensure from the design onwards that both the power supply and the network itself have redundant connections. This means that if one of the connections fails, the second one can take over – and in the best cases the customer is totally unaware that anything has happened. This, sadly, is just the best-case scenario; there are of course pieces of equipment with only a single power supply unit, and if there is a power fault they fail completely.
And what do you do then?
If something like this happens at one of our external sites, we can do no more than report the incident. As you rightly say, we can't just turn up on site. In such cases, it is vital that the message is sent as fast as possible. Our response time for the on-call service is only a few minutes – which can be exciting at night. Apart from this, of course, there are our own data centers, e.g. in Vienna, where we have engineers ready on site to take action in the event of a fault.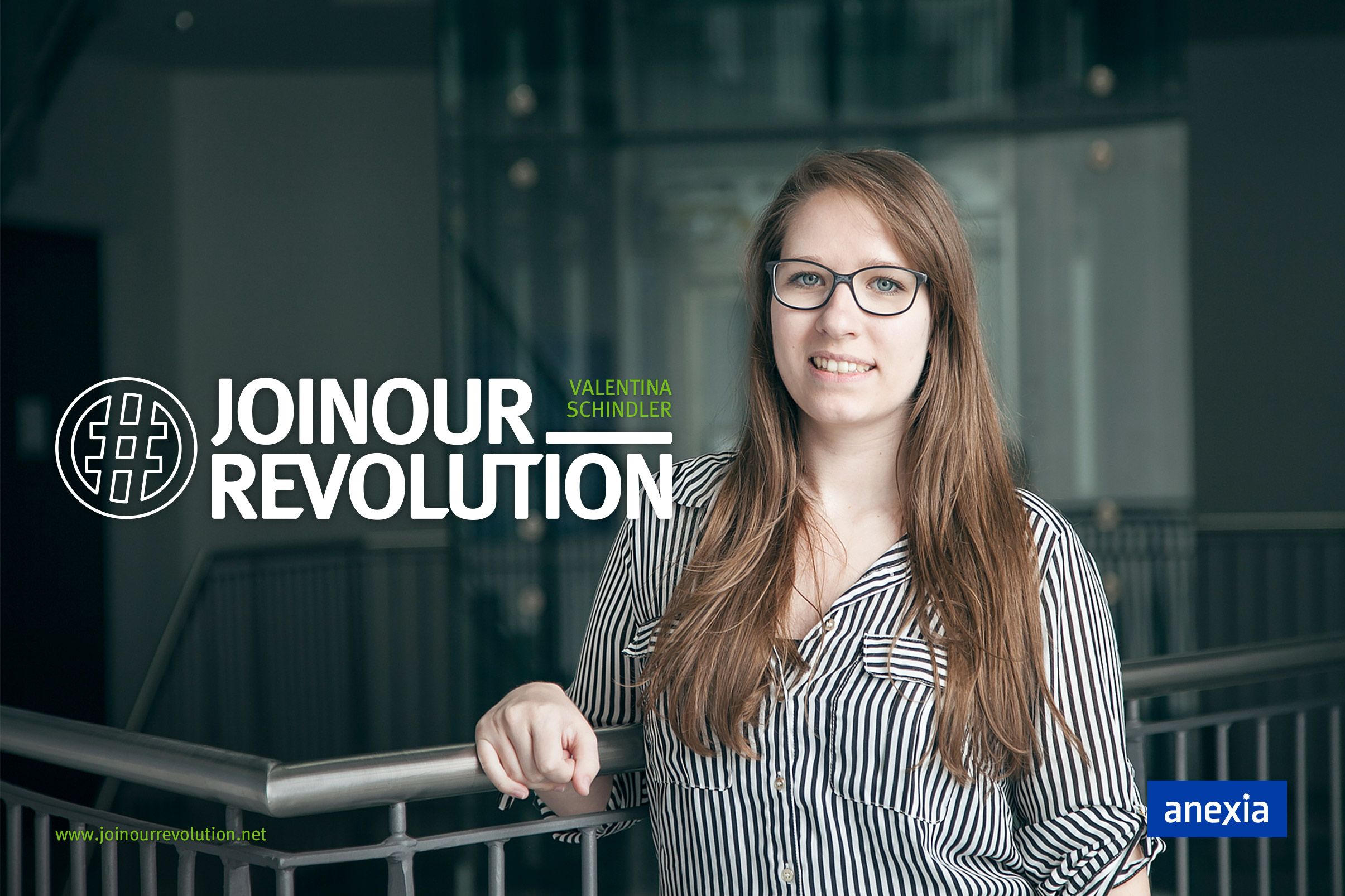 What is your favorite part of your job?
I love the variety. I have to be physically active and need manual skills. We do a lot of work with hardware, and the equipment we look after is specialized and very expensive. But it's also important to stay mentally alert. Especially when there are failures, you have to think differently every time. There's never a dull moment around here.
What do you value about working with Anexia?
It may sound funny, but I actually love working under pressure. Take our 24/7 on-call service, for example. Other companies have response times of an hour – but with us every minute counts. We're always on the case straight away, and that requires concentration. Every site looks different, and so you have to respond to each alert individually and think things through again quickly. It's always exciting.
On top of this, because of a change of personnel in the team before I had even completed my training, I quickly had to take on a lot of responsibility. But that's good too, as it's the best way to learn. And I've got plenty of motivation for what is yet to come.
And what makes for a good learning environment?
Obviously this is a matter of personal preference. What I like, for example, is working for a large company yet being in a small department. Here I'm not just a number, and yet the company is so big that there are frequent changes, and you have the opportunity to learn and train in new areas all the time.
And because we keep our equipment in stock on site, I have the opportunity, at any time, to simply try out the various systems and learn about them.
In addition, I was allowed to change my subject of study in my second apprenticeship year and since then I've been training in network engineering.
Do you enjoy learning, or have you, in all honesty, had enough?
No, not at all! An incredible amount happened in the last half year and I had to slow down in order to concentrate completely on the final apprenticeship exam. Now that the exam is finally behind me, though, I can concentrate fully on network engineering – which is my actual area of training. There will be plenty of training activities in the near future, as our new Head of Network & Infrastructure Theo brings fresh air into the department. For me, that's all about learning, learning, learning, to make sure I stay on track. I'm really looking forward to it.
But I hope you still manage to find some time for relaxation and hobbies.
Yes, you're right. In the last few months, what with the examination as well as the job, this has been difficult. And I've got a lot of hobbies: I enjoy painting and recently discovered the pleasures of sewing. And two weeks ago, I bought a new mountain bike – and the climbing season has started.
I get completely homesick when I'm away, and wanderlust is not something familiar to me.
In Carinthia, of course, you've got the perfect starting conditions for climbing and sports. Was it in fact never an option for you to leave here?
Before, leaving was in fact the only option I saw. At that time I was considering going to study in Vienna. But sooner or later you realize that just like a network, humans also have backbones – and that it would be crazy for me to give up the family and the friends who are here and who give me support, who let me just go home and recuperate. I get completely homesick when I'm away, and wanderlust is not something familiar to me. I sympathize with the people who have to leave their hometown because there are no training opportunities in Carinthia. Thanks to Anexia in Klagenfurt, however, I have the luck of having no reason to go anywhere else.
Thank you for the interview.

---
You also want to have a excellent apprenticeship? Then become part of the Anexia family and #joinourrevolution!