Review: This was Game Jam Klagenfurt power'd by Anexia
---
Two day and two nights at the university; equipped just with a flipchart, post-its and especially your PC. It might sound like examination periods, but actually it's a lot of fun: Last weekend Gamers from all over Carinthia gathered at the yearly Game Jam Klagenfurt power'd by Anexia.
It's all about conceptualizing, developing, designing and of course a lot of testing a game in groups of 2-8 people ─ in 48 h. The only condition: you have to use the predefined topics CLOUD and COOKIE, and all of your resources have to be open source.
This year there were over 50 brave participants, who challenged themselves. The youngest attendee were Margaretha and Vivine – both already total gamers at heart!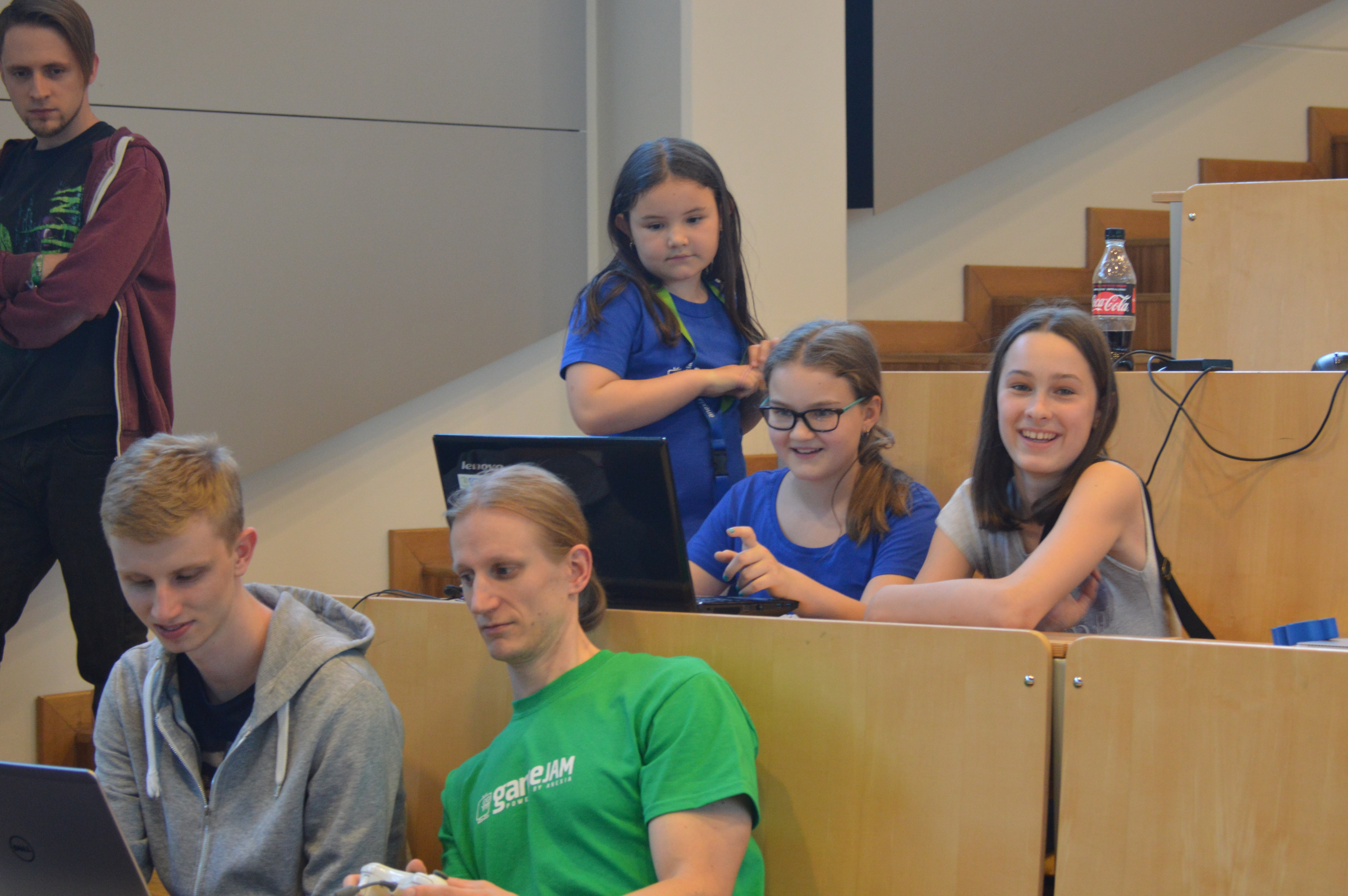 And ─ as every year ─ the Game Jam Klagenfurt is a bunch of fun and the time, to hang out with other geeks and indulge one's passion. See for yourself:
As a start to the weekend there were to times interesting input: Felix Schniz from the university Klagenfurt explained the basics of prototyping and interactive design, Daniel Wuggenig from Anexia showed where and how game development can be used ─ e.g. in marketing.
If you missed it, you can watch the keynotes here: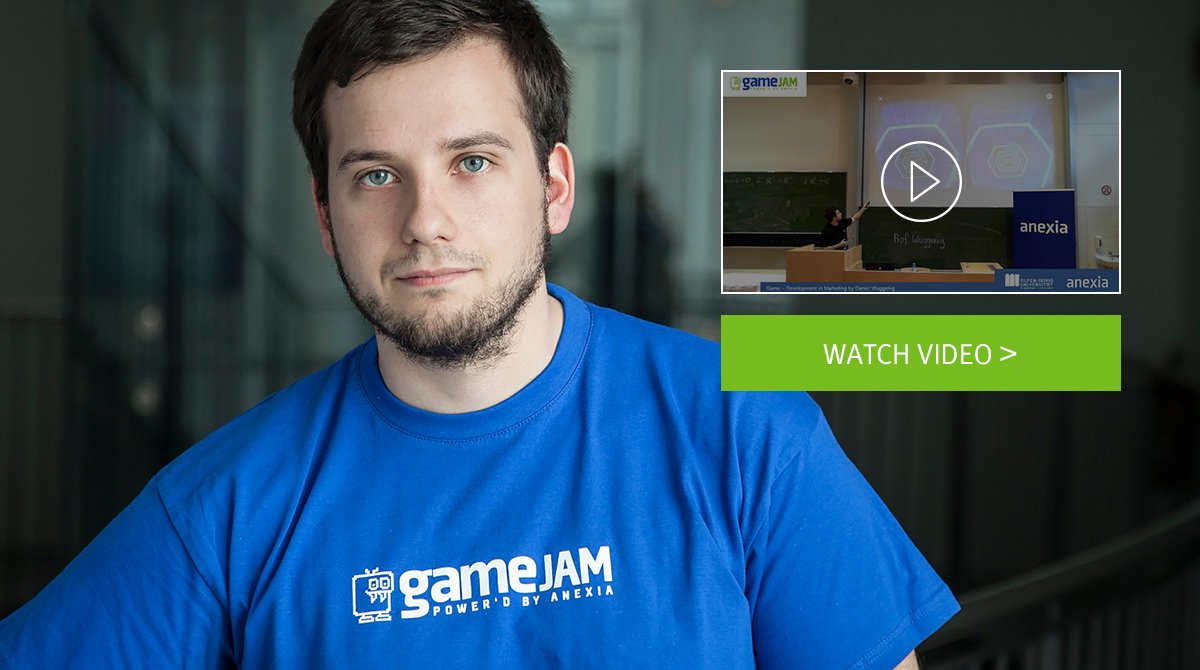 ---
Who has won?
First of all: kudos to you! All 11 games were fantastic pieces of work and can be tested here: https://itch.io/jam/klujam2017. But only one can be the winner: Congrats to Sabrina, Fabian, Sabrina, Eva and Falk from the winning team and their game "Cookies in the sky"!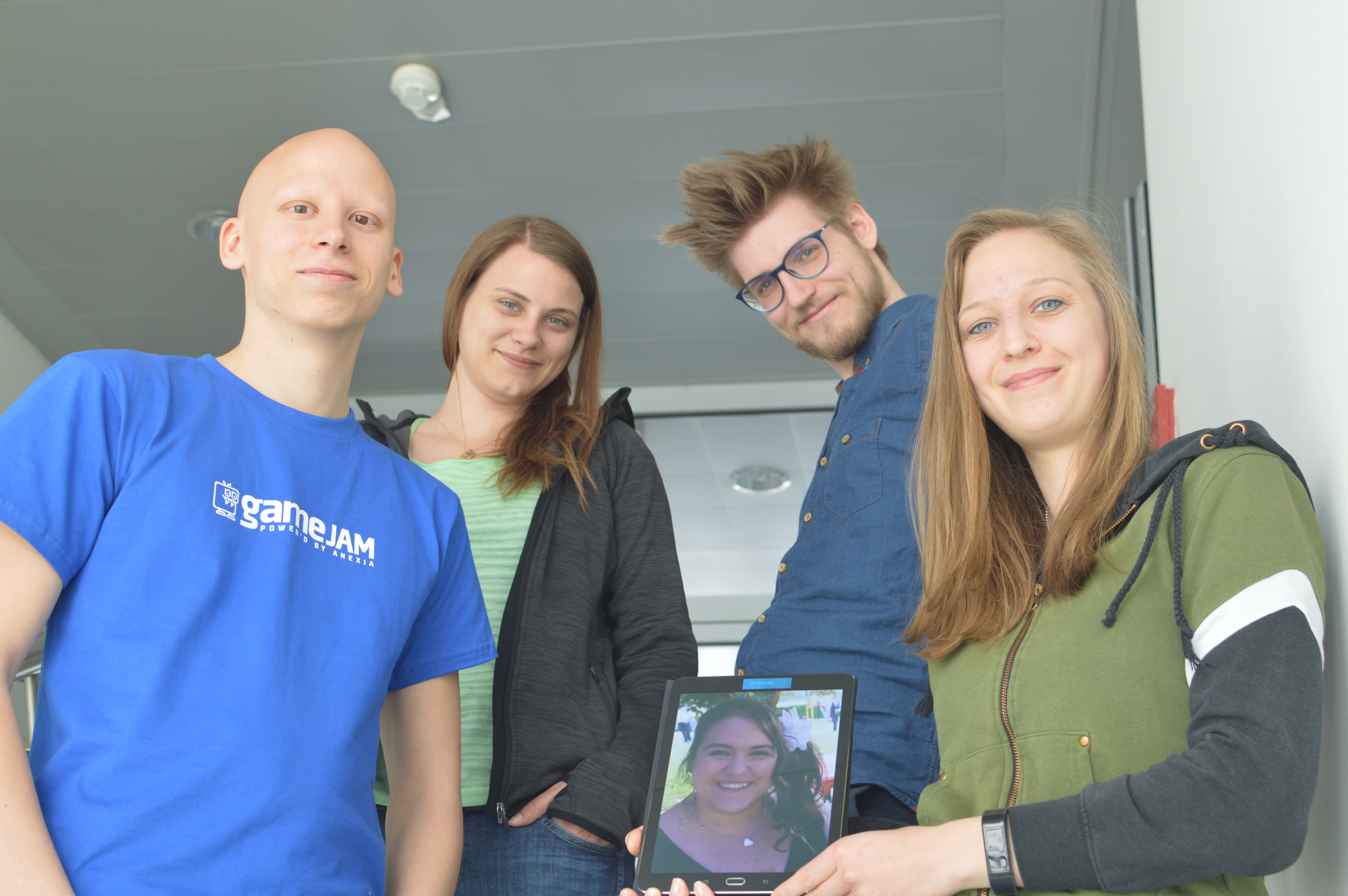 New master program at university Klagenfurt
If you have now discovered your passion for games or if you already knew, games are what I want to do: there are interesting news for you! The university Klagenfurt is staying on the edge and starts a new master program in fall/winter semester 2017/18: Game Studies and Engineering. Find more information here. The kick-off event will be another Game Jam in fall. Stay tuned!