Admir Karadza: A free spirit who has found his place
---
Is a degree still a must for a management position? We don't think so. Is it not more advantageous to fill leading positions with people who have multiple interests beyond their specialist knowledge, who bring international experience and who have the gumption to think for themselves and bring their own ideas to the table? Just one of these people is Admir Karadza, Head of Platform Solutions at Anexia and pioneer of the Anexia Engine, who has the touching history of transformation from refugee to Head of Department, showing that this can be achieved in other ways than being good, quiet and working within the rules.
At Anexia, we want to have all of them: the creatives, the free spirits, the characters with lots of passion. So that they can fulfil their potential and stay working with us, flexibility and open structures are required within the company. We are happy to provide this, because we are convinced that the best ideas come about when you give employees space to flourish. Even if that means granting an eight-month sabbatical or creating a new position so there is room for someone to do what they do best. That's what it was like for Admir at Anexia. And it paid off, because you can't find such a top developer with spirit, drive and a forward-thinking attitude very often.
This is the thinking behind #joinourrevolution: in 2017, work needs to be flexible and freely designable in order to draw the talented creatives. We demonstrate how modern workplaces and jobs can be designed. And Admir tells us how it has worked for him.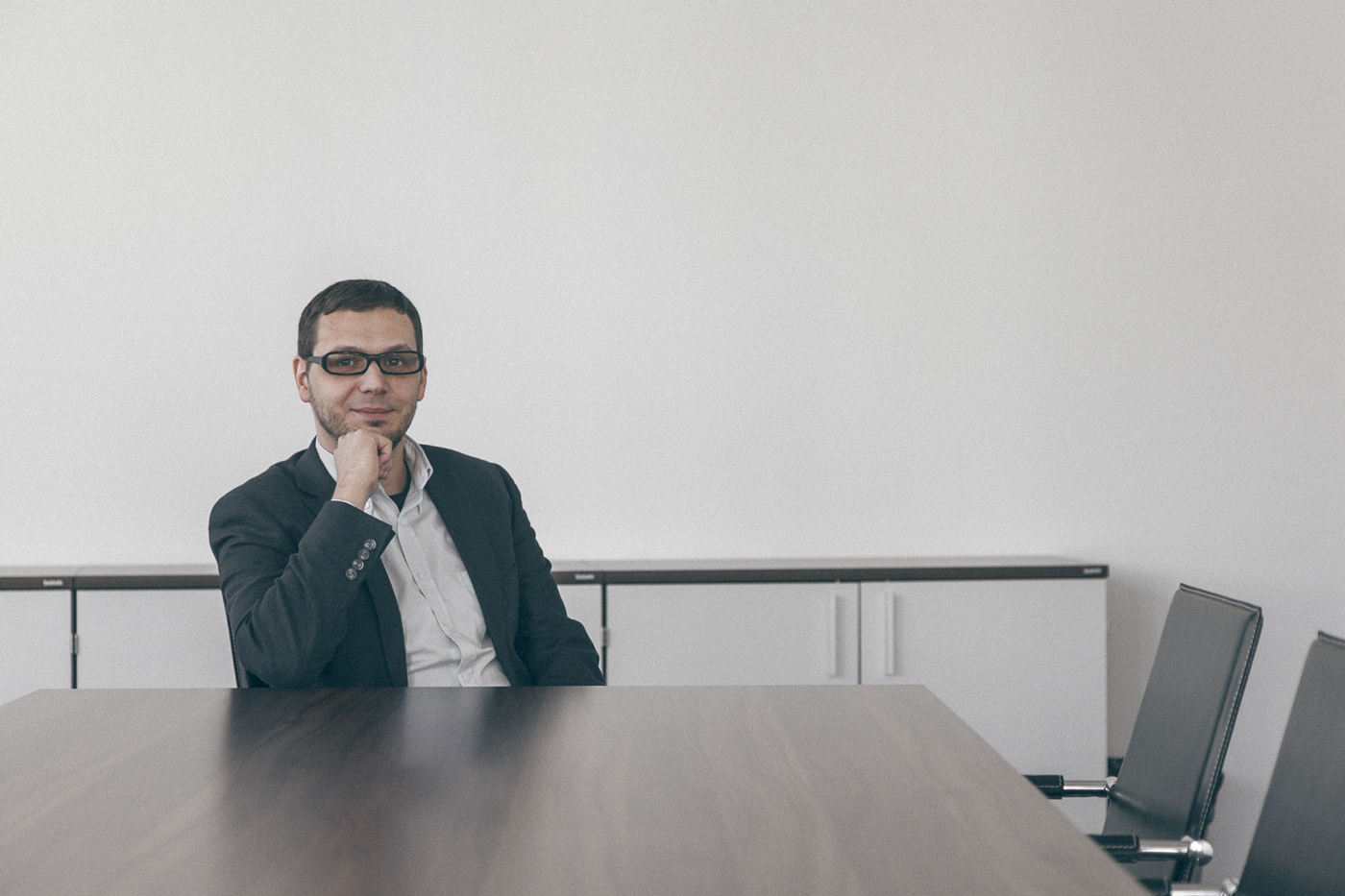 ---
Admir, tell us what you do at Anexia.
I've been at Anexia for seven and a half years now. I started off in the department for individual software development in Klagenfurt, collaborating on customer projects in a wide variety of sectors. As I had been there for a while and was thus able to prove myself, I was doing more and more internal work – namely, diverse software solutions that we were increasingly requiring as a growing IT company. As time went on, the scope of this work also grew, and a specific department was created: Platform Solutions.
Platform Solutions: Can you explain exactly what this refers to?
It is quite unique (laughs). So, it's not necessarily a department that exists in every large IT company. But that's what makes it even more exciting. First and foremost, we are software developers, but very specialized. We work to create holistic solutions in the field of IT/Cloud services, automation, all types of administration solutions, gateways, processing and analysis of large amounts of data (Big Data), and of course, security. Although our work is very technical, the users are always the focus – ultimately it is about holistic solutions, and these must of course be easy to understand and intuitive to operate.
We already know a bit about what you do. Can you tell us how you came to be doing what you're doing now? Did you go to university?
I studied Software & Information Engineering at the TU Wien (Vienna Technical University). But I never actually finished the course: I left it to work. It was mainly Anexia's fault (laughs). After studying for so long I was just getting restless and I wanted to finally get out there. I studied for three years and everything was going well, but at a certain point I realized that I had already reached my own personal goal.
Did you always work while you were studying?
Yes, right from the start, and before that even. But for me it didn't really feel like work; much more I was pleased that I could finally get going and apply my knowledge. I was probably lucky in this respect, but I had a lot of free reign in my job right from the beginning.
A lack of degree is no exception at Anexia. There are many people working here who don't have a university career behind them: non-academics, people who left their studies, and lateral entrants.
Yep, a degree is not a compulsory criterion. But you must of course already have extensive experience in IT. At the end of the day, every person is judged on what they can do. In IT, things aren't so strictly regimented as in other sectors. You can teach yourself a lot and learn a lot from others – the Internet is a wide-open book which, in our latitudes at least, is openly accessible to all. The younger generations are of course benefiting from this. And I see that as a fundamentally positive thing. What is really important is a good amount of self-discipline, basic talent, and motivation – the rest is just a matter of time.
Were you a good student and school and university?
Partly: in my younger years I was a very well-behaved student. At the age of 14, I was lucky enough to get a 56K modem and Internet flat rate. And the good grades were over (laughs).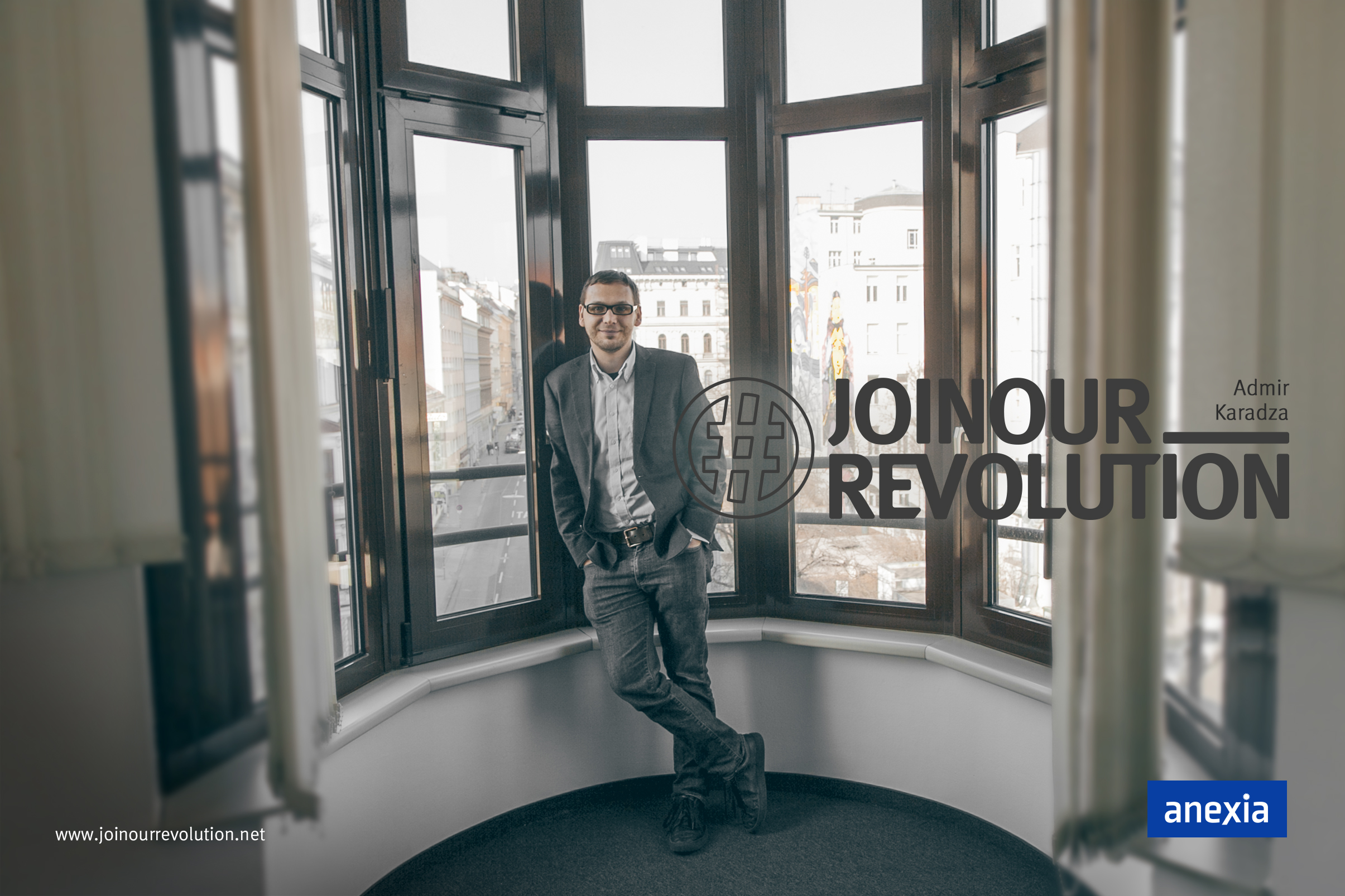 You were the first Anexia employee in Vienna. Are you a true Viennese or more of an exiled Carinthian?
Neither. I'm originally Bosnian, and only came to Austria at the age of eight. And then I grew up in the countryside near Salzburg. I ended up studying in Vienna. And Anexia is a different story.
Tell us!
A former school friend who also ended up at Anexia quite by coincidence called me up and said that Anexia was urgently looking for software developers. I had been living in Vienna for over three years at this point, but it simply seemed right at the time, and I wanted a change of scene anyway. The next week I boarded a train to Klagenfurt for a short-notice job interview. On the following Monday I had the job. I was able to rent out my room in the shared apartment for half a year. The plan: take a semester off to work and then finish my studies. Seven and a half years later, it has to be said that the plan didn't quite pan out (laughs). I did go back to Vienna after two years, but I was no longer thinking about studying.
Speaking of moving around: You like traveling, and even went on a trip around the world in 2013, keeping a blog of your experiences. How come you ended up doing that, and how did you go about it?
I've always wanted to do it, since I was young, and I have always taken every opportunity to travel, albeit on a much smaller scale. I'm very curious and interested in world affairs – there was a lot that I wanted to see with my own eyes and experience. I wanted to do it earlier, while I was studying, but I wasn't able to finance a really extended trip. Once I had worked for a couple of years, my finances were looking better, but lack of time was the problem. But there was nothing else for it: I definitely wanted to do it. When the end of a large project was in sight, I told Alex (CEO Alexander Windbichler). Admittedly he wasn't thrilled about it, but luckily he was understanding and said that I could work at Anexia again after traveling. And the rest is history (laughs). But it was definitely a special time in my life, where I saw, experienced and learned a lot.
What do you think about the concept of a sabbatical? Was it maybe also a motivation of yours to take a break and then come back to work with fresh inspiration?
My primary motivation was not to take time out per se. I don't know whether I can judge that. I was simply an adventure-hungry person: I'm interested in traveling, other countries and cultures, but also in politics. I wasn't looking for a break from work – I just wanted to fulfil a personal dream. I'm happy that I was able to do that when I was younger and not just in retirement. I'll have those experiences for my whole life now.
In terms of your question: after such a long break from work it's not that easy to get back into working again – in my experience, at least. In addition, IT is very fast-paced. You have to process things a bit coming back. But ultimately, everyone has to decide for themselves.
I think I just found my place at Anexia. Yes, it's intense and often challenging, but basically I really enjoy what I do. Here I have the opportunity to bring my own ideas to the table and to collaborate.
Why do you like your work so much?
I think I just found my place at Anexia. Yes, it's intense and often challenging, but basically I really enjoy what I do. Here I have the opportunity to bring my own ideas to the table, to collaborate – that's very important to me. I have to be able to identify with what I'm doing.
What motivates you?
I think, as well as lots of day-to-day things and working as part of a team, it's primarily the belief that it's possible to shape the highly competitive IT market. And I'm convinced that with Anexia Engine (Anexia Cloud Management Platform) we are on a really good path – the positive feedback here is of course additional motivation.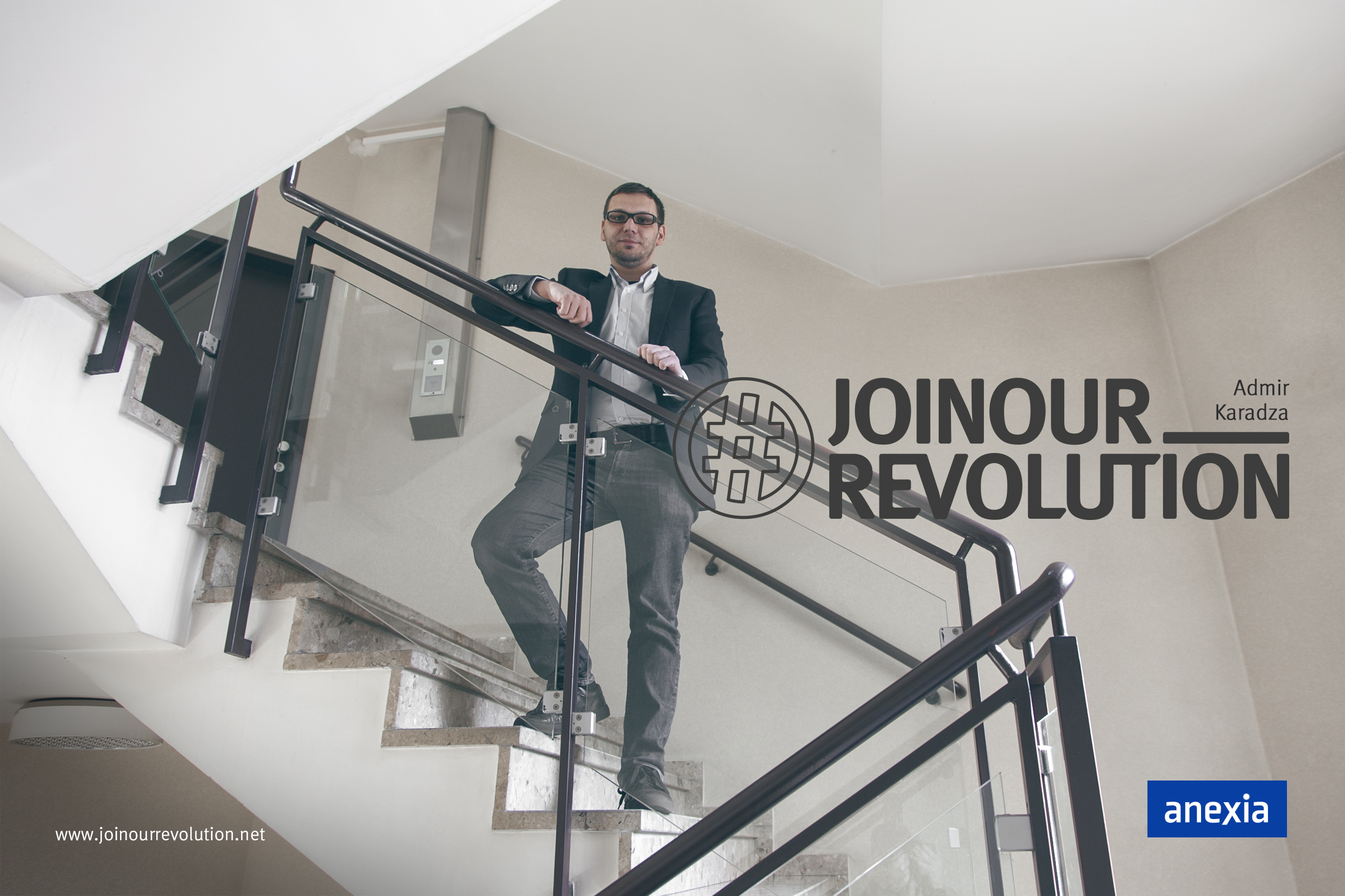 Do you think that Anexia is an employer where every individual with their talents can find their place?
That was the case for me, at least. I kind of put together my current role myself. It may sound strange coming from me, as I'm known for being quite calm, but as the German phrase goes, 'He who shouts loud enough gets noticed'. If you make it known that you want to work in different departments, it's definitely possible at Anexia. That's providing of course that you have proven yourself in your current department and delivered good work.
What do you expect from your colleagues?
First and foremost, it's specialist knowledge and experience that count. But of course, as in all other departments, general knowledge and social competence are also important. Empathy and understanding people are important for teamwork. And I have to say, cooperation works especially well with us. A motivated, harmonious team is essential – it can make or break a project.
A sound amount of self-disciplin, basic talant and motivation is important – the rest is just a matter of time.
You have a very international team. Was that a conscious decision?
No, it just happened that way. I'm not Austrian by birth myself, so maybe I have fewer reservations for that reason. Each of my employees won us over with their own qualifications.
And we're already at the last question. If someone is now thinking: Platform Solutions – that's what I want to do that. What's the right path?
You of course need solid technical education. If you don't have a degree, you at least need to have been to a technical college. You need to have the basics. You also need a knack for programming – you need to really enjoy doing it be prepared to be constantly further developing. You read that in every job advert, but I really mean it. In many fields, you can get by well for a long time with just a certain level of knowledge, but this isn't the case with us. You need to have passion. With us it's not about mindlessly programming following set patterns. It goes a lot further both in terms of technical depth and innovation. We are Early Adopters – there is not a specific education you need to have.
---
Programming and software architecture far removed from standard, routine work – is this something you can do too? Do you have creativity and a feel for the future, and want to help design it? Then become part of the Anexia family and #joinourrevolution!