Year-end Review of 2017 – Thank you to everyone!
---
After more than 10 years of construction, the Elbphilharmonie Hamburg opened in 2017. An even longer running battle was won in Germany and Austria: Same-sex marriage was introduced in both countries last year. While the whole world commemorates the 100th anniversary of the end of World War One in 2017, the wheels of global politics keep on turning: France, the United States and Austria have elected new leaders who will make their mark in the coming years.
Roaming charges in the EU were scrapped in 2017 and Germans consumed an average of 9.1 kg of chocolate.
2017 has been an exciting and fascinating year and there have also been some changes at Anexia. All this has only been possible with your help!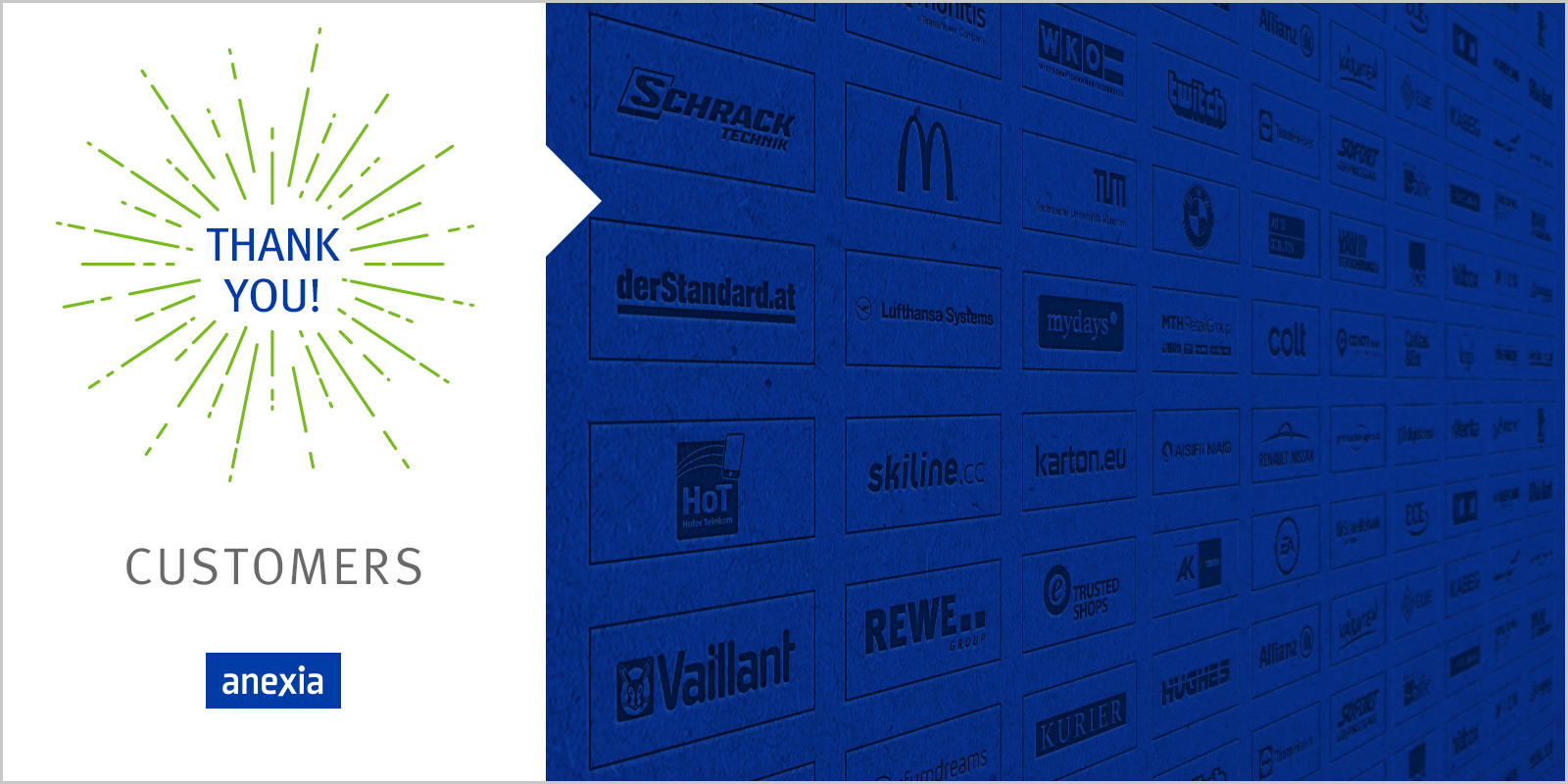 Thank you, dear customers: Without your trust in our products and services, we would not be able to exist. Thank you also for your ideas, your input and your feedback which help our R&D team to develop and refine new technologies.
Over the last year, the Platform Solutions Team have made significant progress in developing the Anexia Engine. Selected test clients play a vital role in this process. They experience the development of new modules live and we incorporate their requests and feedback into the finished product. A big thank you to you!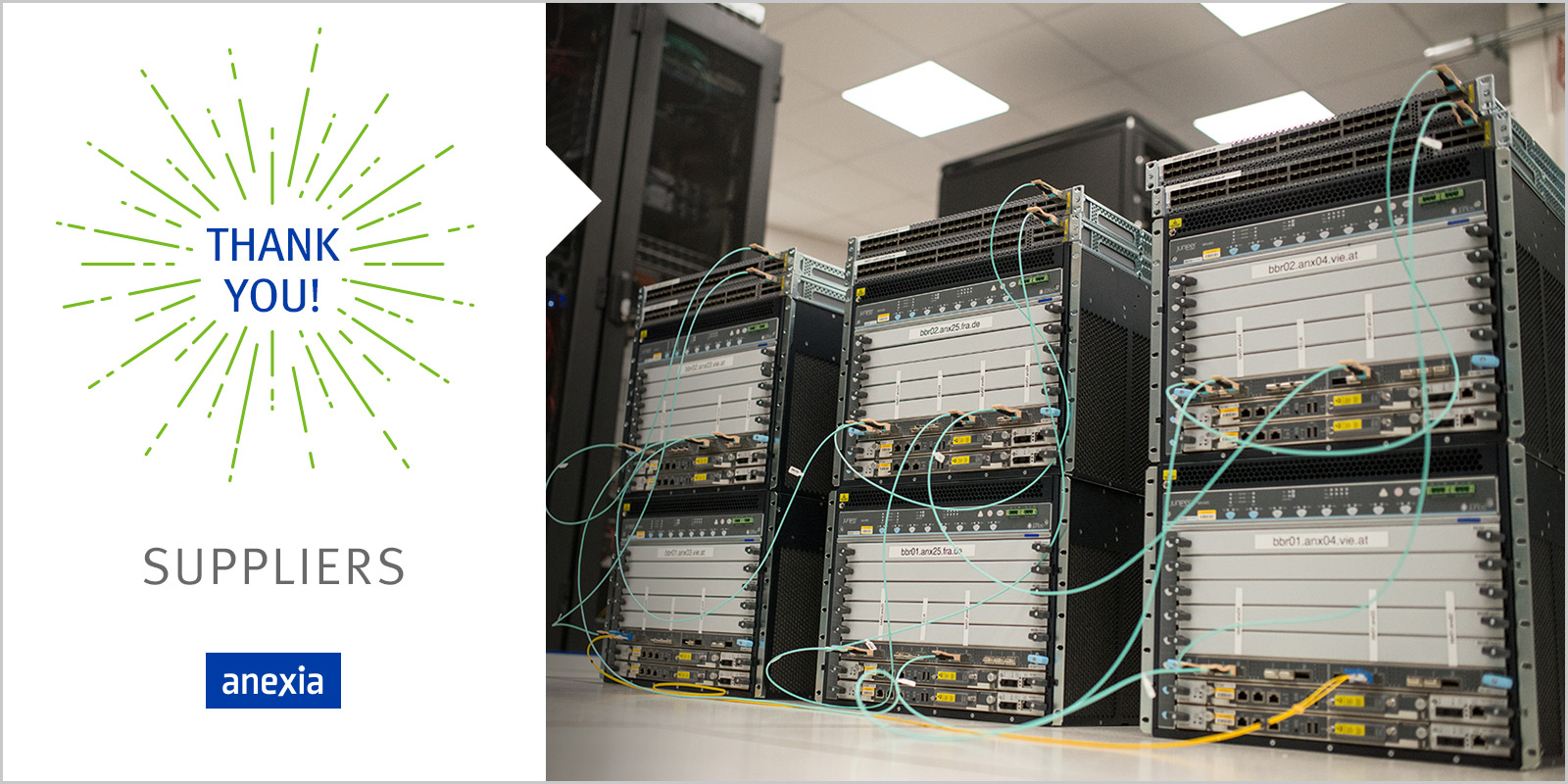 Thank you, dear suppliers: It is only thanks to you that the expansion of the Backbone Europe project or the roll-out of new server locations like the one in Manassas have been possible. Together with Service integrator Xantaro, Juniper Networks and Smartoptics, we have developed Backbone Europe, one of the most modern network infrastructures in Europe.
Thanks to Vmware, NetApp and specialists like Link11, we have been offering top quality virtual servers for years. Thanks to your products, we have been able to deliver our services without a hitch!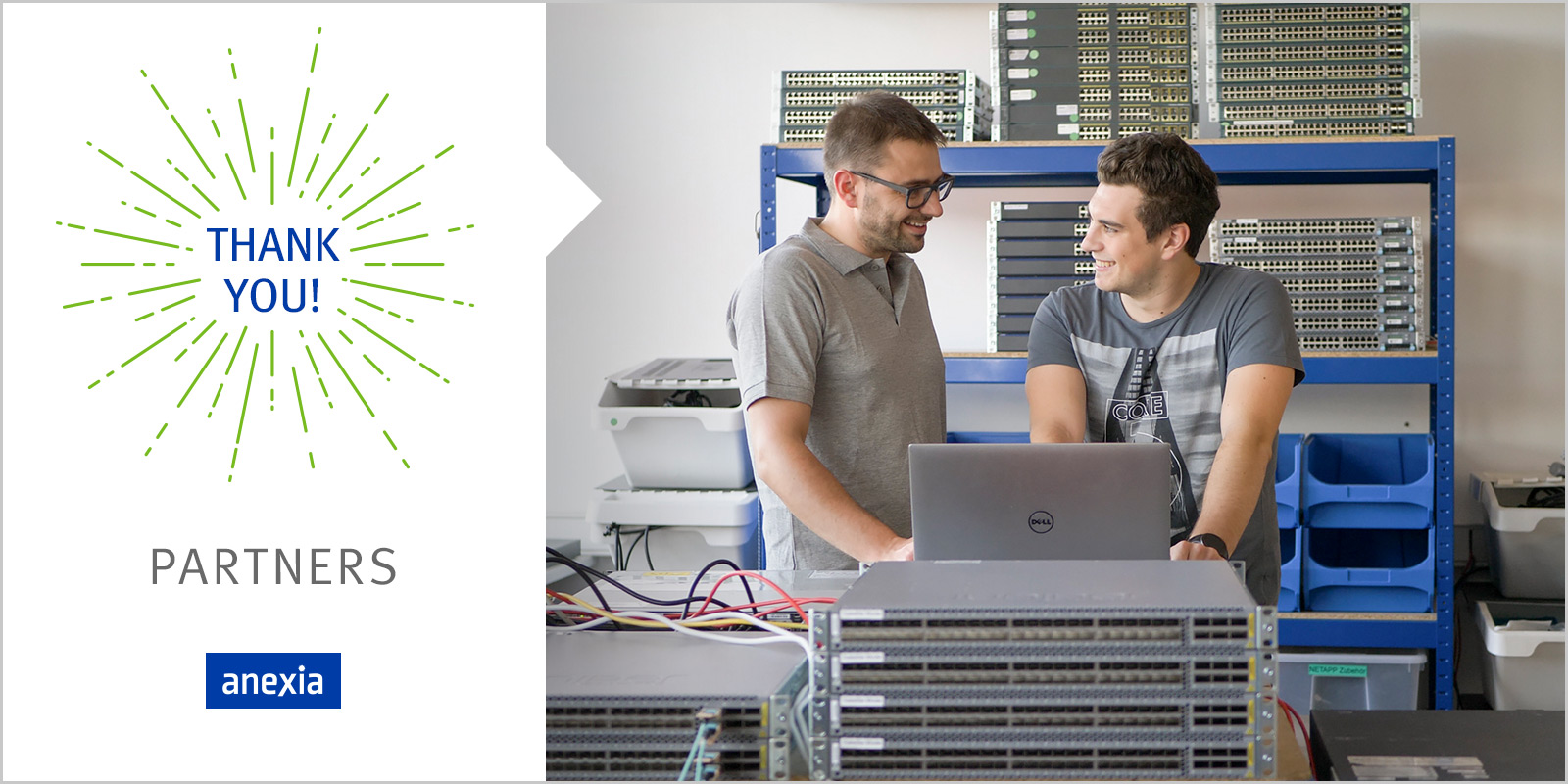 Thank you, dear partners: Isn't there a saying, a joy that's shared is a joy made double? In 2017, we have become even more efficient at exchanging ideas and cooperating with our partner netcup and we have been able to make optimal use of synergies. We look forward to working with you in the coming years!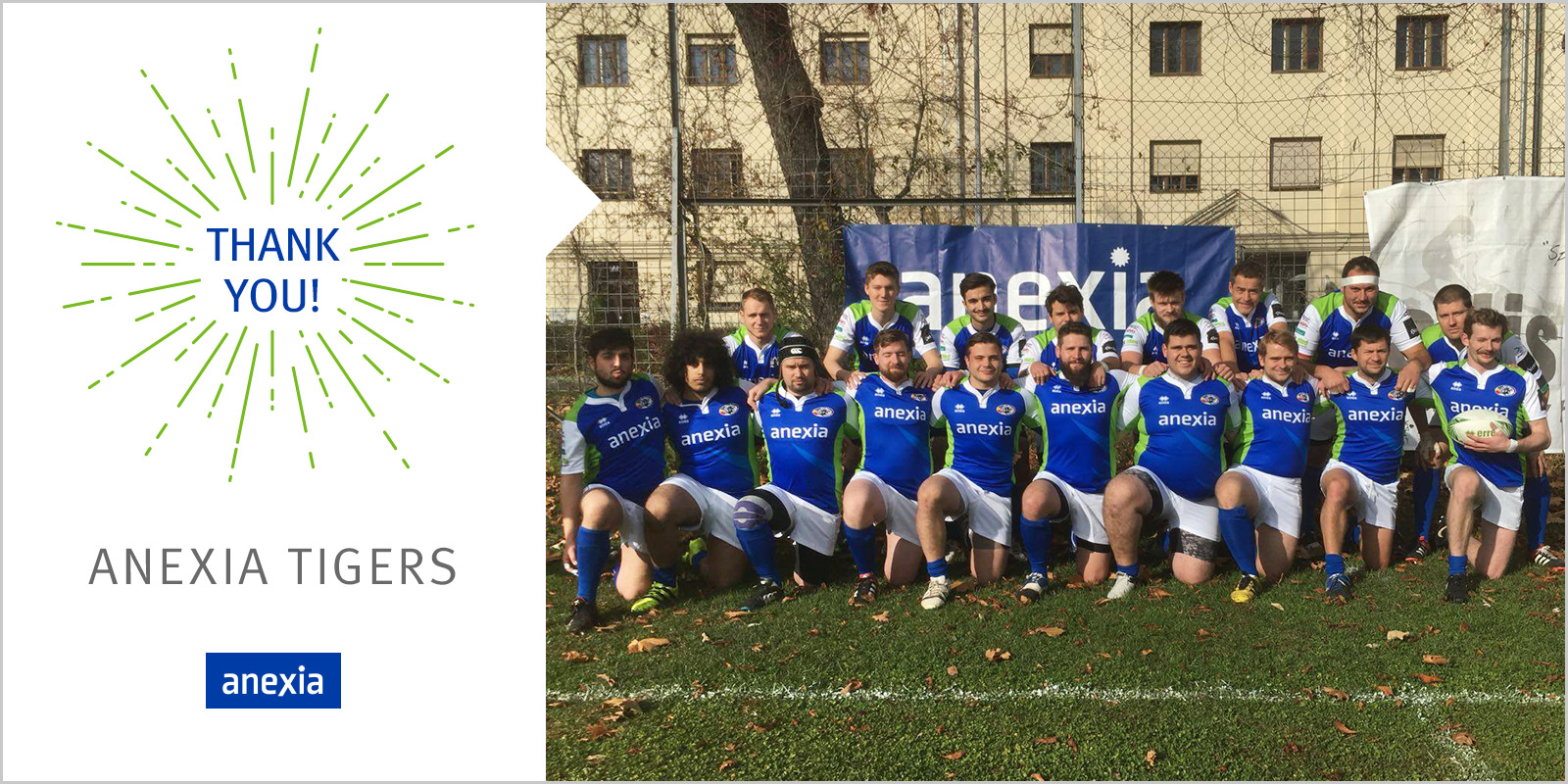 Thank you, dear Anexia Tigers: In 2017, they achieved the impossible and have made local sporting history: Anexia Tigers, the rugby club from Klagenfurt has won the championship – despite being the underdog and not the favorite. With passion, heart and full of commitment, the boys and girls have fought for every meter on the pitch and have also come to symbolize the fighting spirit that strengthens our Anexia family. We are pleased that the team got their well-deserved new jerseys in 2017. Here's to many more successful seasons!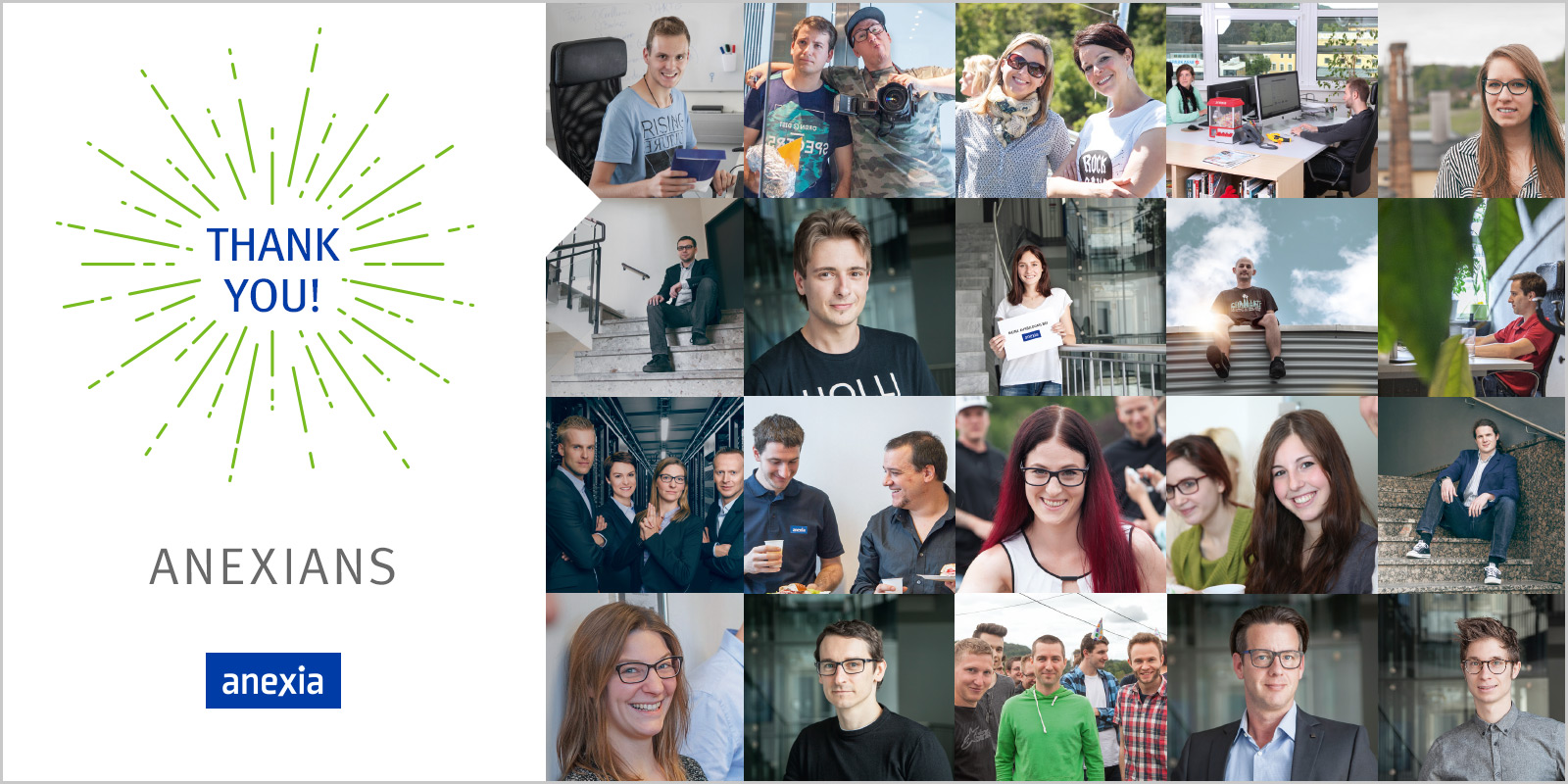 And last but not least: Thank you, dear Anexians!
You fight your way through the tallest stacks of files and ensure that everyone gets paid on time. You are not afraid to climb into the smallest rack to connect new servers and switches – and you do all that with the utmost concentration and dedication to avoid mistakes. You familiarize yourself with the design of the most complex customer systems and manage to fix every system error, no matter how long it takes. You are true artists – and not just in frontend and UX design. True scripting masterpieces bursting with creativity and of the highest quality can also be found in the backend.
Without you, Anexia could not have achieved any of its goals for 2017, and so we would like to say: Thank you, thank you, thank you!